How I Learned to Code While Traveling the World and Landed the Remote Job of My Dreams
I decided that during our trip I'd live my life like I had a remote job, and insert the actual job part when I finally found one.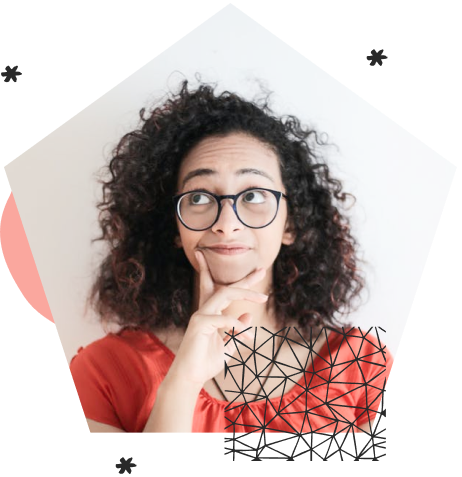 Emily K. Olson is a blogger and account manager for a NYC-based startup (where she works remotely from the West Coast). Emily used a year-long trip with her 10-year-old daughter through Europe and Central America as a chance to force herself to find remote work, but when her lack of tech skills got in the way of her goals she decided to sign up for coding classes, hoping to finally land the remote job of her dreams. She told her story to Scott Morris.
In 2016, I decided I wanted to spend a year traveling with my 10-year-old daughter—so to make it happen I started working two jobs, downsized our living arrangements, and sold most of our belongings. Then in August of 2016—after I'd saved up enough money—I figured out the logistics for my daughter to attend 4th grade online and we headed to Europe for eight months, followed by four months in Central America.
The trip was a chance for the two of us to share time together and experience a wide range of countries—we also got to spend extra time in Italy where my daughter's dad lives—but I had a personal reason for the trip, too. I'd been obsessed with finding a way to work remotely for almost four years, and I just didn't know how to get there! I figured if I put myself in a position where I was forced to find a remote job—you know, traveling across two different continents—it was bound to happen. So I decided that during our trip I'd live my life like I had a remote job, and insert the actual job part when I finally found one.
Before the trip, I had no remote job experience, but I'd worked in bars, for non-profits, as a teacher, in various other school district positions, and as a blogger/copywriter—so, as you can see, I'd lived a lot of different lives, and I felt like working remotely would give me the freedom to keep exploring my many interests.
But as our trip went on, my plan wasn't working.
We were about six months in and I'd dedicated tons of my time to searching for remote work. I just kept hitting a wall, and I realized part of the problem was that my resume was lacking any kind of tech flair. (Did I mention my tech experience consisted of a computer class in 8th grade?) A friend had told me about Skillcrush years before, but at that point I wasn't interested in taking a class—or rather, I didn't really understand the value of their programs at the time. I did enjoy reading the Skillcrush blog though, so I stayed in touch over the years. I guess you could say I was a sideline observer.
I decided that adding tech skills to my resume might help with my struggle to find remote work. I'd looked at a few other online courses, but Skillcrush was my clear choice since I already trusted them from my years of following them online. It had gotten to the point where I realized I needed to adapt to the new types of jobs I was applying for, and—even if I wasn't directly applying for tech-centric positions—I knew I needed to showcase that I had an ability to understand tech.
I signed up to learn HTML and CSS, and I particularly loved the end-of-lesson challenges which allowed us to use the code we'd just learned to actually create something. By the time I started taking the course, my daughter and I were travelling through Bosnia and staying a week or two at each location. I dedicated an hour a day to watching the videos, taking notes, and working on the challenge. The timing was pretty perfect, too: It was winter (and bloody cold outside!) so it was easier for me to stay indoors and focused, and I worked through the course content without any hiccups. By the time we got to Italy, I'd had my first two interviews for my current job, and when we were in Costa Rica, I had my final interview and received a job offer!
I now work for an amazing start up company with headquarters in New York City. I live on the West Coast, a few of my team members live in Austin, and the rest of us are dispersed across the US and all over the globe. I accepted the job offer less than two months after I completed my course (insert dance party!!) and I earned back the money I invested in learning to code with my first paycheck. I know that having the CSS and HTML skills on my resume helped me to stand out from other applicants, and showcasing my coding knowledge added depth to my background during the interview process. I'm an Account Manager for our company, so I'm more people-facing, but there's clearly a level of knowledge and familiarity with tech skills needed to do this work well.
Not only did I earn back the money I invested before I really had time to miss it, but learning tech skills has changed the way I feel, the way I see myself, and improved my life overall for the better. I now have a significant understanding of technology—something I use every day for work and for my writing—I have the confidence to apply for jobs I might not have considered applying for before, and I landed my awesome remote job because of having these additional skills on my resume. Learning to code was such an enjoyable experience, too—the cohort was inclusive and the support was top notch. I feel more confident and I know that my time spent learning directly helped me achieve my years-long dream of finding quality remote work.
Scott Morris is Skillcrush's staff writer and content producer. Like all the members of Skillcrush's team, he works remotely (in his case from Napa, CA). He believes that content that's worth reading (and that your audience can find!) creates brands that people follow. He's experienced writing on topics including jobs and technology, digital marketing, career pivots, gender equity, parenting, and popular culture. Before starting his career as a writer and content marketer, he spent 10 years as a full-time parent to his daughters Veronica and Athena.