The 25+ Best Sites For Finding Remote Work Online in 2023
Looking for remote work? Find the legitimate, high-paying remote jobs online with this convenient top 25+ remote job website list. Below you will find the best places to find remote tech work, freelance opportunities, and more!
There are a ton of reasons to look for remote work online, now more than ever.
Maybe you're a busy stay-at-home mom who wants to re-enter the workforce but you need flexibility to pick up your kids from school and run errands. Or you have a psychological or physical disability that would better be supported by a job working at home.
Or you're a digital nomad who wants to travel the world while being able to telecommute from anywhere with an internet connection.
Flexjobs has found that 66% of workers would prefer to remote work full-time after the pandemic is over if given the choice.
If you are generally drawn to the wide range of online remote jobs allowing you to commute from your living room while wearing your pajamas — maybe you already believed a working from home job is the answer.
Even if clocking in from home isn't your ideal work situation, there are options for you. Either way, remote work doesn't have to be a dream — the jobs are totally real!
In this post, we've compiled over 25 of the best remote job sites for finding remote work. Whether you're looking for full-time jobs, part-time jobs, jobs in tech, or jobs in other industries, these are some of the best work-from-home sites and your new go-to resource!
Table of Contents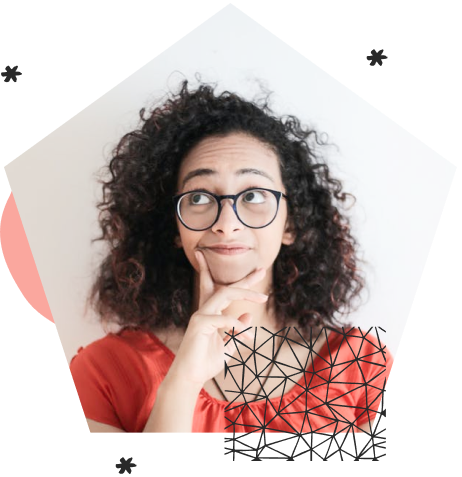 A Note on "Work From Home" Jobs, Telecommuting, and Remote Work
Let's take a moment to clear up the difference between work-from-home jobs, telecommuting jobs, and remote work.
Work-from-home jobs are exactly how they sound — jobs working at home. This term speaks to the assumption that jobs are either done in a traditional office or from your living room, but — for many people — working out of their house is a perfect remote solution.
Telecommuting jobs typically allow people to work from their home (or elsewhere) for companies or organizations that are still in their immediate area. A job where someone works in an office three days a week, but spends two days working from home is a classic example of telecommuting.
Remote work is a catch-all term that applies to work that can be done from anywhere in the world. Since working from home jobs and telecommuting jobs are subsets of remote work, we prefer to use remote work to describe any job that doesn't involve being tied to a specific office or workplace. If you're working from home, that's remote work; if you're working from a coworking space, a coffee shop, or the beach, that's also remote work, too.
According to the Bureau of Labor Statistics, the number of people doing some or all of their work remotely was on the rise even before 2020, so there's no time like the present to get in on the unique benefits and advantages an online remote job has to offer.
When you're ready for a roadmap to prepare yourself for everything else involved in the remote job application process — check out our guide to Finding a Remote Job here.
These are the Best Sites for Finding Remote Work Online: Remote-Only Job Boards
1. FLEXJOBS
FlexJobs has over 50 remote work categories, with pre-screened positions ranging from freelance gigs, to part-time work, to full-time jobs, with remote careers varying from entry-level to executive. The virtual job board currently hosts more than 20,000 working from home job and digital nomad job postings.
2. Arc
Arc is a remote-only job board for developers living across the world. If you're new to tech, this could be a great resource for you. Scan their Remote Junior Developer Jobs & Internships page to get job listings specifically flagged for entry-level applicants. It can be tough to find true entry-level developer jobs out there, but this is a great place to start.
3. REMOTE.CO
Remote.co hand-curates their list of remote jobs and allows you to search or browse by job type. These listings and job categories include: customer service positions, design opportunities, developer jobs, recruiter and HR roles, sales jobs, and other online remote jobs (including writers, managers, and marketers).
4.JUSTREMOTE
JustRemote covers many job verticals and remote work, including: Development, Marketing and Design, HR, and Customer Success positions. You can filter roles by location, and their virtual job board clearly highlights whether positions have specific country or time overlap requirements.
5. VIRTUAL VOCATIONS
Virtual Vocations' jobs board features telecommuting positions in job fields like technical writing and paralegal and is run by an entirely remote team. In addition to their jobs board, the site's blog has great tips.
6. PANGIAN
Pangian'svirtual job board provides a robust list of open, remote positions including web development, UX design, content creation, and digital marketing as well as the chance to participate in their online community.
7. WE WORK REMOTELY
With a simple, straightforward layout, this virtual job board is a catch-all of remote working from home jobs, from customer service, to web design, to programming. We Work Remotely connects over 130,000 monthly users with telecommuting opportunities. It's your ticket to remote employment in no time.
8. REMOTIVE
Remotive is a bi-monthly newsletter for job seekers interested in working remotely that includes a robust list of remote positions broken down by job categories — sales, support, product engineering, marketing, etc. — making it easy to find the specific kind of job you're looking for.
9. SKIP THE DRIVE
With a handy resources tab and a reliable list of remote jobs, this virtual job board is true to its eponymous mission. If you use the resources Skip the Drive provides, you can truly swap your ugly morning gridlock for a leisurely telecommute.
10. REMOTE OK
Remote OK is a remote job site that tags all of their job listings — you can set filters for the specific listings you want, including jobs posted by recruiters, by experience level (junior, senior, etc.), by job type (sales, marketing, design, dev, and more), and even whether they're tech or non-tech related jobs (of course even the "non-tech" jobs — things like analysts and marketers — will benefit from some basic tech skills).
11. WORKING NOMADS
Working Nomads is a newsletter service dedicated to busy digital nomads. When you sign up for the newsletter, Working Nomads will then deliver a curated list of remote jobs directly to your inbox. You can choose daily or weekly emails, then keep moving to the next city while the telecommuting job search comes to you.
12. JOBSPRESSO
Jobspresso features a wide range of curated jobs in tech, marketing, customer support, and more. You can search their virtual job board for openings and post your resume to be searched and seen by potential employers.
13. EUROPEREMOTELY
If you're a job seeker looking to work remotely in European time zones (whether you're from Europe or not), you'll want to check out EuropeRemotely. This virtual job board is full of job listings from companies that are happy to work with at-home and remote employees who are interesting in doing work based on European time zones.
14. OUTSOURCELY
Outsourcely pairs up remote workers with employers seeking both full and part-time employees. You can browse for jobs by category: design & multimedia, web development, writing & content, customer service, sales & marketing, and more.

In this video, Skillcrush content creator Randle Browning discusses 3 steps you can take TODAY to land your dream remote job
Looking for Remote Companies That Offer Flexible Schedules, High Pay, and Creative Work? Try These Tech-Related Job Boards With Remote Options
15. POWERTOFLY
PowerToFly focuses on matching women in tech with remote and work-from-home jobs. If you join the site's talent database, you'll then go through a vetting process and get matched for a paid trial (a 2-4 week test period) with a potential employer.
16. LANDING.JOBS
While Landing Jobs doesn't have a huge section of their tech job opportunities dedicated to working remotely, they do carefully curate their listings. As a bonus perk — unlike many job boards — their site allows you to filter your search for jobs that are either fully remote, partially remote, or even remote within physical commuting distance.
17. AUTHENTIC JOBS
Authentic Jobs bills itself as the "the job board for web professionals." Click the "wireless logo" the site uses for its jobs search and then filter by remote jobs. This is a beautifully designed and easy to use virtual job board, reflective of its focus on providing job opportunities for web designers and web developers.
18. DRIBBBLE
Dribbble is most often known as a pillar site for freelance web designers to share their portfolios and find their next gig — but it has a lesser known jobs listing feature, too. There's a location tab on top of the screen where you can click "remote / anywhere" and then be off to the races finding your next work-from-home gig.
19. ANGELLIST
Have you always dreamed of working for a tech startup, but don't live in a tech hub? That's the beauty of working remotely — it doesn't matter! If you head over to AngelList — a top source for startup job listings — you can enter a for a job search and click "Remote OK" when you're prompted for your search type. Then — tech hub or not — you can find a startup that's right for you.
20. CAREER VAULT
Career Vault tracks more than 1800 companies and pulls over 200 new remote jobs directly from them each day. They delete expired jobs automatically and feature jobs in many different fields, such as: design, marketing, writing, support, and software development.
Find Remote Work Online That Fits You With Freelance and Contract Jobs
21. TOPTAL BUSINESS
Toptal Business focuses on connecting business consultants with freelance corporate engagements. Whether you bring project management expertise to the table, or you're a whiz at building financial models, the Toptal Business site and model is both digital nomad, remote work, and freelance friendly.
22. FIVERR
Fiverr is an useful site for finding your first freelance gigs and building up a portfolio fast. The Fiverr site focuses on "gigs" or "micro-jobs," like editing an image in Photoshop, designing a Facebook ad, or brainstorming SEO-rank-worthy article titles.
23. UPWORK
Upwork features freelance remote job listings in a suite of categories: things like virtual assistants, mobile app developers, and copywriters. Companies like Zendesk, Dropbox, and Airbnb use the site to hire remote freelancers, so if you're ready to start doing freelance work for some major clients without having to set foot in an office, create your Upwork profile ASAP.
24. FREELANCER.COM
Freelancer.com claims to be "The World's Largest Outsourcing Marketplace," and it's chock full of remote freelancing gigs. With over 13 million users, it features freelance jobs for PHP developers, content writers, and web designers alike. All you need to do is make a profile, and then you're able to start bidding on jobs.
25. FREELANCERMAP.COM
FreelancerMap allows users to search thousands of active IT projects looking for remote, freelance team members. The site has a global reach, with projects currently listed on their front page from companies in the US, Australia, and the Czech Republic.
26. GUN.IO
Gun.io is a freelance platform designed specifically for freelance web developers. You can sign up through GitHub (so make sure your GitHub profile is up to date and active), and they'll help match you up with companies that need your services.
Regardless of Your Skills, Background, or Needs, There's a Remote Job For You. Cast a Wide Net by Searching These General Interest Job Sites
If you're looking for jobs working from home online, try traditional job boards too. Some companies that typically only hire for specific locations post remote jobs as well.

Find out how Tefi got a remote job in the US from Guatemala. Read more about Tefi's story.
27. THE MUSE
With a gorgeous user interface and extensive information about all the companies and jobs they feature, The Muse makes job working at home searching feel easy.
28. INDEED
Indeed pulls job data from across the internet and around the world, making it one of the most robust job search engines going. As of this writing, an Indeed search for remote jobs yields over 2,000 listings across positions.
29. CAREER BUILDER
The Career Builder jobs site claims to be the largest online employment website in the United States. Simply type in "telecommute" or "remote" as a keyword, and you'll find more than 9,000 part-time, contract, and full-time jobs.
30. IDEALIST
Idealist isn't an exclusively remote job board, but it still has hundreds of remote job listings worldwide (just click on "Remote" under locations). All of these jobs are with organizations and nonprofits committed to making a positive difference in the world. Work from wherever in the world you want, get paid, AND contribute to a worthy cause? That's a remote win.
Adda Birnir is the founder and CEO of Skillcrush. She was named one of 20 Women to Watch in technology by the Columbia Journalism Review, has been featured by Fast Company and the BBC, and serves as a member of the New York City Workforce Development Board. Adda is a graduate of Yale and lives in Queens with her husband and two sons.