The Remote Work Mega Guide: Everything You Need to Know About Working From Home in the Age of COVID-19
All of our best resources on remote work, organized in one place.
In 2020, in what the Times called the "World's Largest Work From Home Experiment," global tech companies like Google and Microsoft, social media giants like Facebook and Twitter, and online retailers like Amazon all recommended, if not required, their employees work from home.
These days, many people may not have a choice about whether they work from home or not. According to Forbes, remote work had already risen 159% from 2007 to 2020. But not many people expected remote work to become ubiquitous quite so suddenly, and adjusting can be tough.
As a fully remote team here at Skillcrush, we've had years of experience working with team members spread out all across the globe. So we know how to stay focused and connected as a team, even though we're not physically together in person. (Yes, we do have remote happy hours!)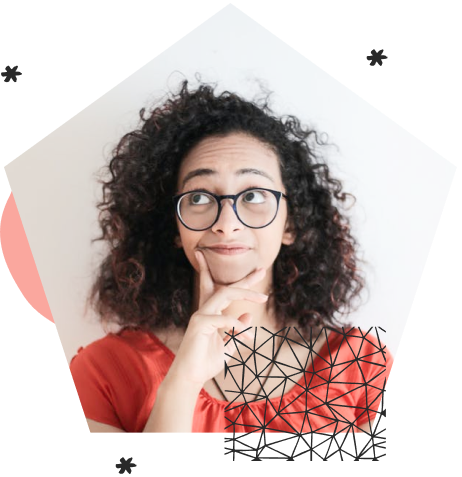 In addition, as an online tech education company whose bread and butter is teaching our students the tech skills they need in order to get a job they love, we've also got years of experience training students for remote jobs.
So that's why we created The Remote Work Mega Guide.
In this article, you'll find:
How to Adjust to Remote Work
What tech tools do I need to work from home?
When it comes to working from home, the most important thing is to make sure that you're staying connected. So that means making sure you have the right tech and the right tools to help you.
Luckily, they're available, and many of them are free.
You'll of course need a computer and WiFi. And you'll need to choose a video conferencing platform. You're likely already familiar with Zoom, and Google Hangouts is another good options. Zoom time can be fatiguing, but it's still important to get some face-to-face time with your coworkers — for maintaining team morale and productivity.
Here are two other tools we can't work without here at Skillcrush:
Slack, or another messaging app for staying in touch without sending hundreds of emails per day
Google Docs, for real-time collaboration within documents
More Resources on Work From Home Technology
Set Up Your Home Office or Workspace
So you have the tech tools you need, but what about the space to actually focus in and do the work?
The bottom line is that not all of us have a room that we can solely devote to an office, but even just having a quiet area that's a specifically dedicated work environment (even if it happens to be your dining room table!) can help you get in the right frame of mind during working hours.
More Resources on Setting Up Your Home Workspace
Help! How do I work from home with kids?
It is genuinely impossible to juggle it all — so if you're a parent working remotely with your kids home from school, hang in there! Talking to your employer about the challenges might help relieve your stress about meeting your team's expectations, and finding any available quiet time and space to just get a breather for yourself can work wonders.
You can also take a look at author and speaker Andrea Owen's tips on working from home while being responsible for childcare in her Facebook post.
But the bottom line is that working from home with kids is hard, and it is likely impossible to maintain a normal level of productivity and focus if you're also parenting all day. We think that employers should accept that and support working parents, especially during this pandemic.
More Resources on Working from Home with Kids
How to Get Remote Work
Where should I look for remote work?
If you find yourself out of a job at the moment, we just want to say that we are SO SORRY you are dealing with this.
Fortunately, remote work opportunities have been growing for a long time and are growing exponentially.
And the silver lining is that once you have a remote job, you'll be in a better position.
To begin, take a look at our list of the best sites to find remote work for every job and industry imaginable. You'll discover excellent websites for finding part-time jobs, full-time jobs, and freelance gigs in any timezone you'd like to work in.
If you are concerned about the legitimacy of a job listing you find, make sure to check out Brie of FlexJobs' post about how to tell if a remote job is a scam.
More Resources on Finding Remote Jobs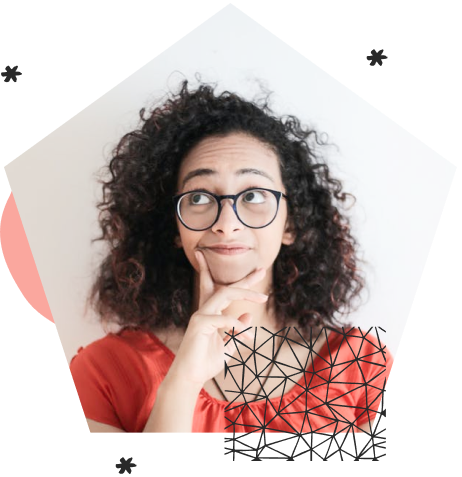 What skills do I need to learn to get a remote job?
If you're worried that your existing skill set doesn't translate well to remote work, and you'd like to build up a new skill set that is a better fit for working outside of an office, then the good news is you've got a lot of options.
To begin, read FlexJobs' article on 7 remote job categories with high growth in 2019.
At the risk of sounding self-serving, we strongly encourage you to consider learning technical skills if you're looking for a remote job. Not only do tech jobs account for four of the seven categories mentioned in FlexJobs' article, but right now the need for people with the technical skills to help every aspect of our private and public sector adjust to our new coronavirus imposed reality is extremely large.
Here at Skillcrush we teach technical skills that can make you more in-demand on the remote job market, including:
web development
web design
visual design
UX design
digital marketing
If you're ready to explore tech jobs, take a look at these articles:
What is the BEST remote tech job?
Since so much of the workforce is going remote, there are a thousand different paths you can take to finding a remote job.
That said, if you're looking for the highest paying jobs with a low barrier to entry and lots of perks, then we've got your answer: become a front end developer.
Front end developers are in incredibly high demand (over 1,000 jobs currently listed on FlexJobs) and, according to the job search site Indeed, they make on average over $100,000 per year.
Click here to learn exactly what you need to know to become a front end developer this year: 13 Skills You Need to Become a Developer in 2022 and Beyond.
Luckily, there are many excellent places to learn technical skills online which are still accessible even if you're under quarantine or stuck in another lockdown.
To get you started, we teach all manner of tech skills here at Skillcrush (including front end development, of course), but we've also got a super comprehensive list of 80+ ways to learn to code for free online.
And if you haven't already, make sure to sign up for Skillcrush's FREE Coding Camp. You'll learn about a variety of tech skills including front end development and UX design.
More Resources on Learning Tech Skills
We're here to help! Need some one-on-one advice about getting the tech skills you need? We are always available at hello@skillcrush.com.
Lori is a stop motion video creator who made the switch to the digital world several years ago and loves helping others do the same. Lori is a former sign language interpreter with a passion for storytelling. She spends her spare time dreaming up her next travel adventure, and singing any chance she gets (good thing her neighbors don't seem to mind!).