How To Give Remote Presentations Without Feeling Super Awkward
These days, you're more and more likely to find yourself giving a remote presentation to a virtual roomful of colleagues or clients. Remote work is a growing trend across the world, and it has rapidly become a new reality for millions of people with the COVID-19 outbreak forcing many to stay home and adapt to life outside of the office.
All of this working from home means that the presentations you used to give to a group of people in a conference room now have to happen digitally. Public speaking is scary enough, but giving a conference call presentation can be even more intimidating! Especially if you're worried about technology cooperating.
Sound like full-blown anxiety meltdown material? Relax—it's not! Remote presentations are different than conventional, in-person meetings, but it's helpful to keep things in perspective. Even if you are new to working from home, giving a conference call presentation is still just sharing ideas with others. So, if you have experience presenting in person you'll be able to make the transition to a virtual meeting setting with a few minor tweaks.
To make your video conferencing meeting the best possible, we've put together this two-part guide to the top remote presentation tools and effective virtual meeting tips, including dos and don'ts from online professionals and how to get through even the worst worst-case scenario.
📌 Ready to go all in? Get our latest, most comprehensive resource on remote work: The Remote Work Mega Guide
Part One: Choosing your remote presentation tools
Part Two: Tips for giving great remote presentations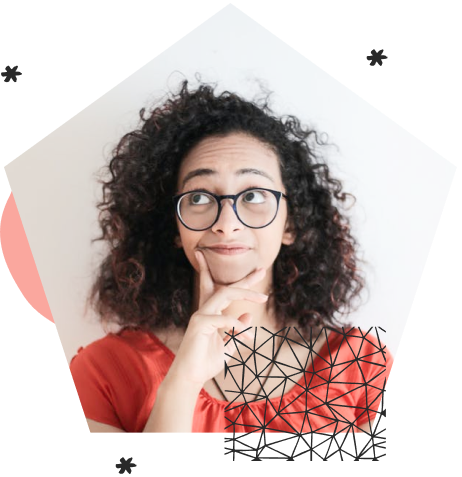 Choosing your remote presentation tools
If you're not used to attending or arranging meetings online, figuring out the technology can feel like a huge hurdle.
To get you started, these are our favorite tools out there for hosting virtual meetings and giving video conference call presentations:
Scheduling
Trying to find a time for your remote meeting can feel more intimidating than the meeting itself. But nowadays there are plenty of tools to take the hassle out of scheduling.
Google Calendar and Microsoft Outlook Calendar, for example, both have a built-in feature to find the best time for a group to get together. Or check out these tools to clear up time zone confusion:
Video Conferencing
If your company or organization hasn't already chosen one, you can pick from lots of conference call meeting services like:
You can also look at Skype, GoToMeeting, and Blue Jeans for more options.
Creating Presentations
To make the slides or other visuals for your presentation, you can use tools from Google (Slides), Microsoft (PowerPoint), or Apple (Keynote). Or try some with a twist like:
Skillcrush Head of Content Randle Browning and CEO Adda Birnir making a remote presentation using Zoom and Google Slides
Engaging your audience
And, if you really want to keep people interested in your presentation, consider collaborative tools like:
Tips for giving great remote presentations
Now that you have tools to make presenting online easier, let's dig into four of the most important ways you can overcome the challenges of getting your point across virtually.
Prepare the tech for your remote presentation in advance
Before you make your virtual presentations, you can—and you should!— make sure your tools and equipment are good to go.
Use a mic or headphones
Cybersecurity specialist Gary Bushey (Gary Bushey LLC) suggests following up your desk solution with a reliable microphone.
The Blue Yeti is an excellent free-standing, USB-powered mic for about $130, but even the earbuds that came with your phone will do a better job at delivering your voice clearly and cutting down background noise than your computer's built-in mic.
Get set up
Have your laptop charged up or, better yet, plugged in and notification sounds and pop-ups turned off to prevent unwanted surprises during your presentation. Double check that all the software and files you need are downloaded and updated.
And set a reminder to shut down any unnecessary windows and programs while you're presenting and ask your family or roommates to hold off on streaming videos or games so you have the best possible connection for any working from home meetings.
(Tip: The OneTab Chrome extension or Safari's multiple bookmarks option is a fast way to hide but still save tabs from your browser.)
Do a test run
Plan time for getting your tools running and doing the final edits on your presentation. Then try out all the tech you'll be using and review your slides at least a day or so in advance so you have time to fix any issues or make any changes you need to.
If it's your first video presentation, ask a teammate who's experienced with them to work with you to check your set-up and troubleshoot any issues.
Get the space for your remote presentation ready
Even though you won't be in the same room as your audience, that doesn't mean that you don't need to think about the space you'll be in for your remote presentation.
Adjust your background
Make sure there's nothing visible that's blatantly unprofessional or distracting—for instance, I make sure my laundry basket and dishes from lunch aren't on-screen whenever I meet with our editorial team.
And be sure that your lighting isn't shining straight into the camera or throwing any dark shadows. (Tip: A window or a lamp facing you gives the best effect.)
Get some privacy
Try to keep any pets, kids, or other folks who happen to be home out of the room while you're presenting. As much as you love them, a cameo from them probably isn't appropriate now.
And if a toddler does come running during your video call, it's not the end of the world. Remember this viral video of the BBC reporter whose children interrupted his interview? "Most people understand," Bushey says. You should simply take a quick pause to usher your unwanted guest along.
Stand up
Take advantage of an upright desk or other way to avoid sitting while you speak. John Nicholson, Principal at Marketade, says, in his experience, standing instantly puts you into presentation mode. It gives you a boost of energy and confidence, and it keeps you alert and ready to react.
Keep in mind who you're talking to in your remote presentation
One of the unique aspects of virtual conferences is that they give you a chance to work with new colleagues and diverse talent from all over the world that you otherwise wouldn't work with. So, it's worth taking advantage of this.
Connect with the humans in the virtual room
When you give a presentation in an actual conference room, chances are, you don't just dive right in. You start with casual small talk, or, even better, by asking how others are doing. Opening up in this way builds a connection between you and the people you're presenting to. Beyond that, it gives you a hint as to where people are at, which means you can reach them better while speaking.
You can do the same before a virtual presentation—rather than jumping in, take a minute to acknowledge the humans present on the conference call. If a joke feels fitting, you can make one to lighten the mood.
Whatever you do, find a way to connect with the other members of the call before starting your scheduled programming.
Watch the clock
Just because there isn't another team waiting outside the door for the next meeting, that doesn't mean that you should ignore how long your presentation takes. "Everyone's time is valuable and needs to be respected" says Alexis Davis, Founder and CEO at Hoo-Kong.
Listen to your audience
Because you might be presenting to people you don't usually interact with and it's easy to accidentally talk over someone in a video meeting, pause for a second before you reply to a question or comment. And don't worry if it gets ominously quiet.
Nicholson says it's natural to assume a lingering silence or a subdued response during a call means you're losing your audience—but this assumption is often a mistake, and you should avoid repeating yourself excessively or giving unsolicited explanations. Instead, if nobody has any questions, simply say "Fantastic! Let's move on."
Remember you're on camera during your remote presentation
You're giving a presentation—how could you possibly not remember that people are looking at you? But, between sharing your screen, trying to follow comments in chat, and getting through your talking points, it's actually not unusual to forget that you're being watched.
Give yourself a cue
If you're scanning your notes or looking at another monitor, your audience might think you're not paying attention. And, even when you are, it's easy to focus on watching your own image instead of looking at the camera.
Avoid these distracting habits by simply sticking a note above your webcam that reminds you to "Look Here!".
Be aware of what you're sharing
Kindra Svendsen, Director of Digital Marketing Services at Speak Creative, says she's witnessed plenty of goofs when clients don't realize they're visible or when a presenter accidentally shares a window with personal info in it.
Bushey recommends preventing this by clearing out anything on your computer's desktop or browser that you don't want seen.
(Tip: You can tidy up your computer quickly by moving any desktop files into one folder to sort out later.)
Compensate for missing signals
Not having body language to back up your message can be a tricky part of remote presentations. While Bushey says he always tries to use a conferencing platform like Zoom or Google Hangouts that lets you see your audience, shifts in posture, gestures, and vocal nuances are harder to pick up on video.
And there's always the issue of people who opt to turn their camera off. To get past this, Davis suggests pausing after every few points to ask for comments or questions.
Skillcrush guest Rhiannon Cook, Head of Growth at MistoBox, and Skillcrush Director of Operations Caro Griffin keeping their backgrounds simple, energy high, and eyes on the camera during a remote presentation
What if something goes wrong during my virtual presentation?
But what happens if—despite all your prep—something goes really wrong during an online presentation? We all make mistakes, and sometimes something totally out of your control can happen. The secret to surviving is how you respond when the unexpected occurs.
Cristian Rennella, CEO and Co-Founder of elMejoTrato.com, shares a perfect example of this: "I was presenting our services to a very large international client that for months we'd wanted to move forward in the sales cycle," Rennella says. In the middle of this important presentation, the largest earthquake Rennella's city had experienced in 80 years hit out of nowhere, but of course his clients on the other end of the video call had no idea what was happening. "At that moment, I honestly didn't know what to do," Rennella says. "[Do I] say [something about] it and stop the presentation, or not say anything and continue?"
Even though it felt like the world was ending on his side of the remote conference, Rennella decided to keep going and finish his presentation, a strange experience that sticks with him to this day. "Luckily everything ended well—no lights [went out, we kept our] internet, [and no one in our office] personally suffered any problems." And, on top of that, Rennella's presentation led to a continued working relationship with the client, who's now the company's biggest account.
Of course, no one will fault you for stopping and dropping in a situation like that, but Rennella's story is an example of how reacting calmly can get you through.
Whatever happens, your audience is human too, and, especially with so many of us working from home during quarantine, we all know that sometimes working and presenting remotely means planning for the unplanned.
This article is based on an earlier Skillcrush piece by Scott Morris.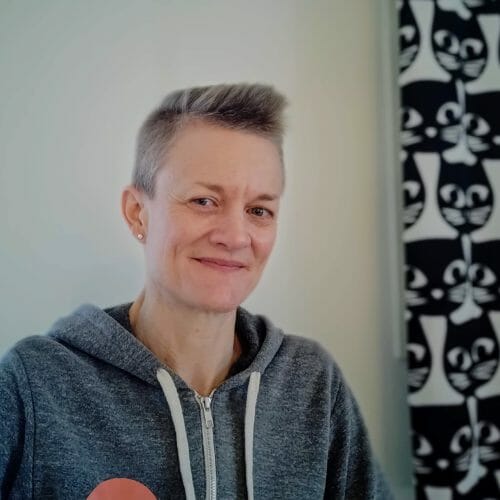 Kelli Smith is Senior Operations Manager at Skillcrush. She has covered tech skills, careers, and productivity for Skillcrush and The Muse, and her work has appeared in Inc. and Business Insider. She has an MBA in international business and has worked for over twenty years in education. Kelli is a huge fan of dancing, podcasts, and to-do list apps.