The Essential Remote Work Tools You Need to Get Things Done
Using the right tools makes a huge difference.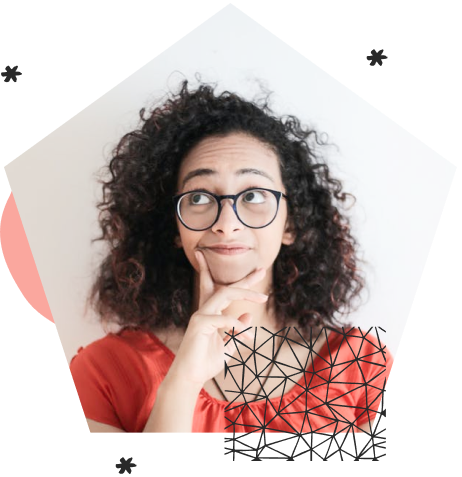 Ever since we all headed to our home offices in 2020, finding the right remote work tools has become very important. Since Skillcrush has been a fully remote company from the start, we've had nearly a decade to test out apps and tools and pick our favorites.
The Skillcrush team has worked from some truly exotic locales (like our Customer Support Specialist Valerie emailing with students from the beautiful Adirondacks or our Graphic Designer Lizu joining a video check-in while literally paragliding over the Italian countryside). But most of us do our day-to-day from our own homes, meaning the pandemic hasn't really changed our work setup.
If you're new to this, you might be wondering for the first time: How do I work remotely and keep up morale without sacrificing (all my) productivity? And what tools do I need to do it right?
Of course, being 100% virtual isn't always a walk in the park—much less a leisurely soar through southern Europe! Especially if you're now trying to work from home with roommates, a partner, or kids trying to stay productive in the same space. Finding the best technology for working remotely can make all the difference.
In this article, we'll share our favorite work from home software for everything from smooth communication to seamless presentations, secure file management to simple documentation, and plenty of others too. Whether you're also experienced with WFH or facing it for the first time, you can make sure you and your team have the tools for telecommuting you need so you never miss a beat or a brick-and-mortar office!
Table of Contents – Our Essential Tools for Working from Home
Tools for team communication
Why you need a great tool for this:
No matter where you work, communication is key. Since remote work means you won't pass your coworkers in the hallway and you can't drop by someone's desk for a quick chat, you need to find another way to stay in touch day-to-day.
Why not just email? Well, email can get clunky, especially if you're having a conversation with more than one person. Just a few back-and-forths and mistaken reply-alls and the whole thread has become a mess. An app designed specifically for ongoing conversations with multiple people is absolutely necessary if you're working from home.
Skillcrush favorite:
Slack (FREE plan available)
Why we like it:
Slack calls itself a "collaboration hub", but it's basically a chat platform for teams and individuals. It's one of the most popular team communication tools nowadays, and it also has video calling, file sharing, and integrations with other remote working tools like Google Calendar and Jira. But, at its core, it's a simple way to talk in groups or one-on-one in real time.
Here at Skillcrush, Slack lets us ask questions and get answers quickly, work together effectively, and even have some fun. (Think food channel for sharing favorite recipes and *all* emoji reactions and gifs to get our true feelings across.)
We even use Slack to build online community in our courses.
Celebrating and sharing in the Skillcrush Slack
Other tools for team communication:
Chanty (FREE plan available)
Flock
Google Hangouts Chat (FREE plan available)
Microsoft Teams (FREE plan available)
Need to dig deeper?
Check out our tips for how to beat isolation when working from home.
Tools for meetings and presentations
Why you need a great tool for this:
When you think about remote work, you probably think video calls, virtual meetings, and remote presentations. And you're right! These are a big part of working online, especially with teams and customers. So, having a reliable and robust tool for video calls is a sure way to make teleworking simpler and your "face time" as effective as possible.
Skillcrush favorite:
Zoom (FREE plan available)
Why we like it:
Zoom is a remote work tool for teleconferencing that's powerful but quick to get started with. We're fans of Zoom because, besides standard features for video meetings and presentations, it offers real-time chat, video recording, screen sharing, calendar integrations, and even virtual background and "touch-ups".
Like with Slack, we also include Zoom as a tool in our Skillcrush courses. Students can meet their instructors and other students in live small group and one-on-one video sessions. They can share their work and get feedback, just like they'll be doing when they get in the tech careers they're preparing for.

The always enthusiastic Skillcrush Ops Team in a Zoom video meeting
Other options:
Blue Jeans
GoToMeeting
join.me
Skype (FREE plan available)
Need to dig deeper?
Take a look at our newly-updated blog post on how to give remote presentations without feeling super awkward.
Tools for project management
Why you need a great tool for this:
Staying on top of your own to-dos is challenging enough! Managing your team's tasks and coordinating responsibilities remotely can be even more complicated. But it is totally doable. Remote work tools for productivity will keep you and your team on track no matter where you're working from. And there are all kinds of options for different industries, working styles, and team sizes.
Skillcrush favorite:
Jira
Why we like it:
Jira is a project management platform designed for agile development in particular. But, at Skillcrush, all our teams use Jira as our way of planning, tracking, and reviewing our work on a daily, weekly, and project basis.
Jira is also owned by Atlassian which also offers the Trello app for Kanban-based productivity if you're looking for a lighter task management tool to manage your own work or projects in smaller teams.
A peek at a Skillcrush Jira board
Other tools for project management:
AirTable (FREE plan available)
Asana (FREE plan available)
Pivotal Tracker (FREE plan available)
Trello (FREE plan available)
Wrike (FREE plan available)
Need to dig deeper?
Watch this video by the productivity tool expert at Keep Productive on top project management software for remote teams.
Tools for time management
Why you need a great tool for this:
Some people might think that working remotely means not having to watch the clock, but the opposite is true. Time management is actually even more important when you're away from a traditional office setting. Whether you need a project timer to track hours for client projects or a tool to track your status updates, time management tools will keep you productive and on task both on your own and as a team.
Skillcrush favorite:
Google Calendar (FREE plan available)
Why we like it:
Google Calendar is a great time management tool for keeping your own schedule straight and coordinating with teams and customers for meetings, work sessions, vacation coverage, etc.
At Skillcrush, we each maintain our own Google Calendars (and most of us also add our personal ones so we can see *all the things* we have planned). We have shared calendars for team meetings, company-wide events, and even celebrations like birthdays and work anniversaries. Since we can easily check a colleagues calendar with a couple clicks, we're able to avoid scheduling conflicts and make sure everyone has the time they need for work and play.
Google Calendar's view options and sharing in action (gif: Google)
Other tools for time management:
I Done This status update manager
Pocket save-for-later-reading app
RescueTime computer use tracker
Toggl time tracker for projects (FREE plan available)
Need to dig deeper?
Find out how to balance your time between a full-time gig and a part-time side hustle or between work from home and housework.
Tools for design and development
Why you need a great tool for this:
Of course tools for design and development are critical for companies working in those fields. But, almost every company has a website (or even an app), so this kind of software is needed almost everywhere.
Skillcrush favorite:
GitHub (FREE plan available)
Why we like it:
GitHub is a development tool that is mainly used for version control, or keeping track of changes made to files, like ones with code for web pages or apps. Developers—like our own here at Skillcrush and, yep, the students in our courses too—use Git to create and work with repositories, or folders, of code. GitHub lets them easily view, share, and collaborate on them.
The beauty of GitHub (paired with Git) is that it keeps you from accidentally overwriting someone else's (or even your own) work and also makes a history of changes so you can go back to them if you need to. A lifesaver for teams and freelancers too!
Example of a GitHub repository from our Skillcrush Git & GitHub class
Other options:
Adobe Creative Cloud software including Photoshop, InDesign, Illustrator
Atom text editor (FREE)
Chrome Dev Tools (FREE)
Figma wireframing tool (FREE plan available)
InVision prototyping tool (FREE plan available)
Need to dig deeper?
Discover 99 free development and design tools for remote teams.
Tools for writing and editing
Why you need a great tool for this:
With all the video and images out there, sometimes it feels like the words aren't relevant any more. But, when it comes to remote work, writing and editing are two of the most important skills. You can have video meetings and phone calls, but much of your communication will be by email, chat. And, if you're not a developer, your work might involve writing and editing blog posts, marketing messages, or support docs.
Skillcrush favorite:
Grammarly (FREE plan available)
Why we like it:
Grammarly is an online "writing assistant" that will take your writing to the next level. Of course it verifies that your spelling and grammar are on point, but it also does a style check by analyzing the tone and clarity of your writing.
We find Grammarly helpful for all kinds of writing here at Skillcrush—lessons, emails, website copy, support replies, and even social media posts. You can also get their mobile or desktop app to make it even easier to write well on any device.
A demo of Grammarly's writing analysis
Other tools for writing and editing:
Evernote note-taking app (FREE plan available)
TextExpander writing tool to save keystrokes
WorkFlowly outlining tool (FREE plan available)
Need to dig deeper?
If you're interested in how to find a remote job, check out these sites for finding remote work and the best industries for remote work (Spoiler alert: One of them is all about writing!)
Tools for file sharing
Why you need a great tool for this:
A way to find and share information you need is a crucial remote collaboration tool. And you also need to be able to do that safely and simply whether you're working from home or from an office.
Skillcrush favorite:
Google Drive (FREE plan available)
Why we like it:
Google Drive is an online service for storing and sharing digital files. It's a useful tool in any case but especially if you're also using other Google products like Docs, Gmail, etc. Google Drive can also be used to save and work with files from other systems like Microsoft and Apple.
Google Drive is our cloud storage of choice at Skillcrush because we can:
access files offline and from mobile devices (both big bonuses for our remote team)
rearrange them by project and priority
set different sharing permissions for each doc, folder, or user to make sure files are available to all the right people but kept secure from others
Screenshot from a Google help video for Drive
Screenshot from a Google help video for Drive
Other tools for file sharing:
Box
Dropbox (FREE plan available)
OneDrive (FREE plan available)
SpiderOak
Need to dig deeper?
Besides sharing and safely, find out what other work from home skills you need.
Other remote work tools we love
There are tons more tools for remote work that keep us efficient and energized as a remote team. Some of these you'll love too are:
Calendly appointment scheduler (FREE option available)
Confluence wiki platform
Donut teammate pairing app (FREE plan available)
Giphy gif collection (FREE)
Help Scout customer support platform
LastPass password manager (FREE plan available)
Noisli background sounds for focus (FREE plan available)
Timezone.io time difference calculator (FREE)
Now that you've got the remote work tools you need to be a WFH wizard, it's time to take a look at your home office set-up. (Hint: Huddled on the couch with the kids playing video games in front of you might work, but only in desperate times!.) These articles from the Skillcrush blog will get you started:
How to Set Up Your Home Office
Setting Up My Dream Home Office Drastically Improved My Life
9 Upgrades You Need for Your Home Office
15 Gorgeous Mood Boards to Inspire Your Home Office
📝Editor's note: This article is based on a previously published Skillcrush piece by Deepina Kapila.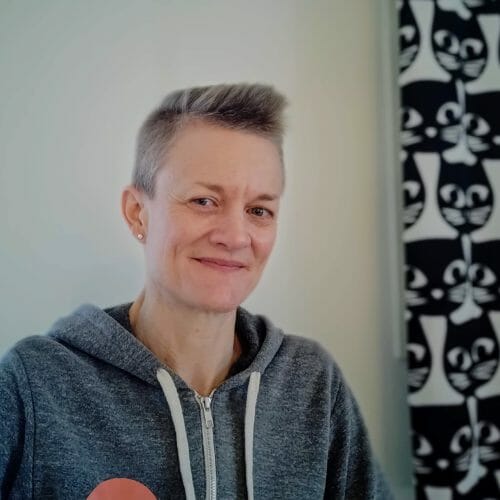 Kelli Smith is Senior Operations Manager at Skillcrush. She has covered tech skills, careers, and productivity for Skillcrush and The Muse, and her work has appeared in Inc. and Business Insider. She has an MBA in international business and has worked for over twenty years in education. Kelli is a huge fan of dancing, podcasts, and to-do list apps.