How to Set Up Your Home Office
Productivity personified from the comfort of home.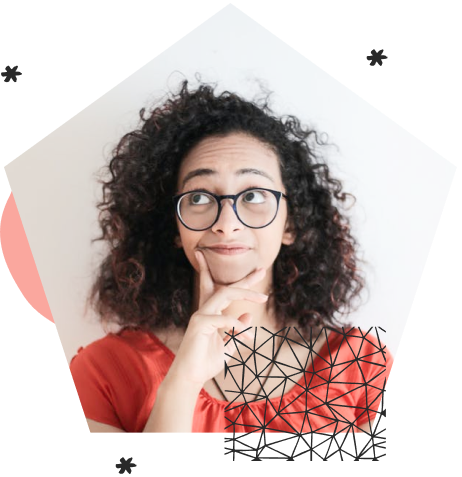 If you need a flexible work schedule, you're tired of long commutes, or you're generally looking to establish a better work-life balance, working from home can be the ideal solution. As the number of people doing at least some of their work remotely continues to grow, work-from-home opportunities—from working remotely for a company to freelance side-hustles—continue to grow with them. But working from home doesn't mean simply sprawling out on your couch and getting started. You need a dedicated home office if you want to be healthy, comfortable, and productive in your new flexible role. In order to get a sense of what that looks like, I spoke with two home organization and interior decorating professionals to get their basic home office starter tips. Read on to hear what they had to say about designing a space for workday success.
Furniture
1. Chairs and Desks
Furniture is the absolute foundation of an office space—you're going to be sitting in your chair and at your desk for the better part of your working hours. But furniture's constant presence can also make it easy to overlook. According to Marty Basher, Home Organization Expert at modular storage company Modular Closets, when you're setting up your home office it's critical not to look past your furniture needs. Instead, give your furniture decisions the due diligence they deserve. Office furniture is—after all—a matter of long-term health and safety. For Basher, this means that your furniture choices should be dictated by ergonomic design. Is that chair or desk fundamentally designed to support you? That's the first question you need to ask, and if the answer if "yes" you can move on from there. Basher recommends companies like Humanscale that manufacture chairs with self-adjusting seats, specifically intended to support your back and spine during long hours in front of a computer. Humanscale's desk chair start from $429-$1199, while ergonomic desk chairs from Herman Miller range from $425-$4,780 depending on your need and budget.
Basher adds that—in addition to chairs—desks are an essential part of home office furnishings, and that Humanscale also offers sit/stand desks which allow users to switch between a seated and standing posture throughout the work day (a key component of a healthy home workspace). Research shows that adults who spend over four hours a day of seated screen time face a nearly 50 percent increased risk of death from any cause, and a 125 percent increased risk of cardiovascular disease over those who don't, illustrating why standing time is so important. Humanscale's sit/stand desks start from $399-$1799, while Varidesk offers sit/stand desks starting from $495-$1295.
In addition to ergonomics, Bill Ferris, President at online designer boutique Decor Interiors, reminds home office newcomers to also consider the size of their work space when selecting a desk. If you're working with a relatively large room or space, your desk can be as minimal as your tastes dictate, since it's primary function will be as a surface for your laptop or desktop computer. A search for "minimalist office desks" on sites like Wayfair or Amazon will give you a good idea of what's available. However, Ferris says that with a smaller space you should consider a desk that doubles as a storage hub. A Wayfair or Amazon search for "multipurpose desks" will lead you in the direction of desks with built-in storage solutions.
2. Modular Storage
Basher says it's a good idea to add furniture that will help transform your area into a dedicated work space. For Basher, an ideal way to do this is by installing modular storage units as part of your office setup. "These are organization units that you design, put together, and install yourself using common household tools like a hammer and screwdriver," Basher says. For Basher, these units are ideal because you can use them to create a system that fits your specific needs—things like design preference, budget, and space requirements are all customizable. Modular storage systems can be purchased through companies like Modular Closets, or from retailers like Crate and Barrel or Ikea.
3. Wall-Mounted Boards and Lighting
Ferris echoes Basher's recommendation of modular storage units, and adds two more important home office furnishing components: wall-mounted boards and effective lighting. Ferris says that while wall-mounted boards might seem old school, they're an inexpensive and invaluable home office tool. Wall-mounted boards allow you to keep current "to do" lists, key information, process charts, and schedules in plain sight. Ferris prefers magnetic dry erase whiteboards to boards, since they do double duty as a place for easily writing and erasing notes and are also a spot for "pinning" things with the use of magnets. Wall-mounted board options abound from retailers like Amazon and Office Depot.
When it comes to lighting, Ferris says that without going too deep into the endless styles of lamps and overhead lights available, your primary goal should be lighting that helps you see clearly. Proper task lighting, Ferris says, goes hand-in-hand with things like high quality seating to help you work longer and more safely. Regardless of what specific type of lighting you choose, Ferris recommends going with LED light bulbs. "LED bulbs provide more than ample light for reading or writing and they last for decades," Ferris says.
Equipment
1. Computers
Ferris says that when purchasing equipment for your home office, your first priority should be a dependable computer. Your computer will serve as as the foundation for all of your work, so it's critical to nail down your computing needs before moving on to other equipment. Ferris prefers using a laptop computer since it gives him the freedom to move to another room (or even out of the house) if the mood or need strikes, and also allows for more desk real estate. Ferris suggests not cutting corners and instead springing for a computer with a bit more processing speed and memory than you think you might need. This will ultimately increase your machine's longevity and ensure that you won't have to upgrade to a completely new computer as soon as the next round of software and operating system updates come down the pike. Your computing needs will vary according of work you're doing, so first decide whether a laptop or desktop computer appeals to you, and then consult a resource like Consumer Reports to research what kind of memory, processing speeds, and other features will sync best with your work.
2. Back-Up Drives
The next step after securing a computer is to follow it up with a backup hard drive. Ferris says that while large companies with IT departments have built-in systems to make sure data is never lost, as an individual business owner, remote employee, or freelancer working from home it's on you to make sure your data is protected. According to Ferris, the easiest way to make this happen is with a high capacity backup hard drive (he suggests buying one with a 1-2 terabyte storage capacity at minimum). This will guarantee that if your primary hard drive fails you'll be able to reload all of your electronic files without any significant downtime. Two terabyte memory external backup drives can be purchased for under $70 from Amazon.
3. Printer/Scanners
Ferris says there was time in home office history when home workers would need to buy an expensive, space-hogging printer suite that included a dedicated printer, flatbed scanner, and fax machine. Fortunately, those days are in the past. Today, unless you're a desktop publisher or need to have photo quality presentation materials, Ferris says you can get away with an all-in-one deskjet printer. The regular print quality on these machines is good enough for general work situations, and a scanners come built-in. All-in-one printers vary in price and feature sets, so consulting a resource like PC Mag's Best All-in-One Printers of 2018 is a handy way of weighing your options.
Decorating
A home office isn't complete if it's just a collection of furniture and office tools. Decorating your office might seem like an extra, but it's actually a must—you'll be spending a lot of time in this space, and making it aesthetically pleasing will increase your happiness and productivity. In fact, Basher says that decorating is another key aspect in creating a safe and healthy work space. According to Basher, decorating can help cut down on eye strain and fatigue from starting at a computer screen for hours at a time. Looking away from your screen every few minutes is a helpful health strategy, but it's made more effective if you can focus your eyes on something you find pleasant. Basher says this can be accomplished by strategically placing objects in your line of sight around your home office—one of your favorite paintings, a vase full of fresh flowers, a corkboard displaying your favorite family photos, drawings your children brought home from school, or anything else that will provide an aesthetically positive break from screen time.
Ferris suggests adding plantlife to your home office as a way of tying things together. Ferris says that foliage brings color and a feeling of life to what can be an otherwise sterile work space. While real plants are ideal, Ferris cautions that they do require particular light and regular watering, so if your situation isn't conducive to that kind of maintenance faux plants can be an alternative. These realistic looking stand-ins provide some of the same visual benefits of real plants, and don't require any care other than an occasional dusting. Retailers like Pottery Barn stock a wide variety of faux foliage.
Ultimately, your home office setup will be a reflection of your own specific needs, but by using these fundamental ideas as a guide, you'll build a solid foundation in your own quest for work-from-home bliss.
Scott Morris is Skillcrush's staff writer and content producer. Like all the members of Skillcrush's team, he works remotely (in his case from Napa, CA). He believes that content that's worth reading (and that your audience can find!) creates brands that people follow. He's experienced writing on topics including jobs and technology, digital marketing, career pivots, gender equity, parenting, and popular culture. Before starting his career as a writer and content marketer, he spent 10 years as a full-time parent to his daughters Veronica and Athena.