Should You Do A UX Design Bootcamp?
Should you or shouldn't you? We'll help you decide!
UX (or User Experience Design) is one of the hottest areas of tech nowadays—UX Designer ranks 24th in the top 50 jobs for 2022 by Glassdoor. If you're looking for an in-demand career with great growth potential, learning UX skills is a fantastic choice. But how can you get those skills? Should you do a UX design bootcamp? Or can you learn from an online UX design course?
This article will help you answer those questions and tell you how you can learn UX skills and get started as a User Experience designer! Plus, we'll share with you the experiences of Amanda, a Skillcrush alum who herself made the transition from a job as a civil engineer to UX designer.
Table of Contents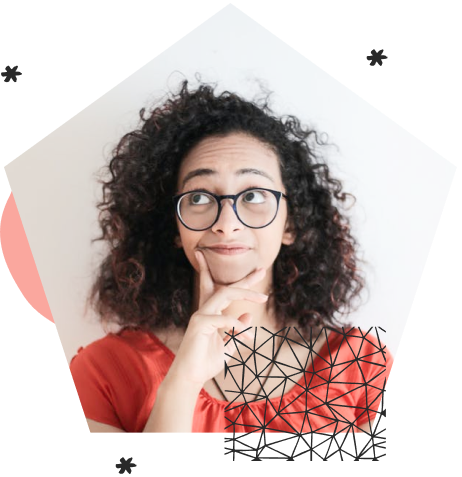 What Is UX Design and Why Is It Such a Marketable Skill?
UX is short for "user experience", and it's a field that involves researching users of digital products like websites and apps and improving their experiences with those products (get it, user experience). UX design has become a critical area because happier users of these sites and apps mean more business for their companies, and, more business means more job opportunities for people like you who are interested in UX!
What Kind of Jobs and Salary Can You Get in UX?
UX is a wide and growing field with plenty of jobs available—for example, Indeed lists over 11,000 open UX positions in the U.S. alone as of March 2023. And Indeed also shows that UX designers' average annual salary comes in around $99,600 per year. And, depending on your experience, location, and employer, you could easily earn well into six figures in UX.
While UX Designer is probably the title you've heard of most, you can also expect to see specialized roles like UX Researcher and Information Architect or even UI designer, Interaction Designer, or Motion Designer. And you can find UX roles in companies ranging from small startups to to big corporations working in-house or working remote, or you can be your own boss as a part-time or full-time freelancer in UX.
What Skills Do You Need To Work in UX Design?
To turn your interest in UX design into a career, you'll need to start by learning fundamental user experience skills. The UX process begins with researching who your users are and what they want from their digital product. As Design Consultant Sarah Wohl shared in a Skillcrush webinar about UX careers: "User experience design is creative problem solving. So, figuring out who your users are, what their needs are, and then helping to create solutions that address those needs."
So, you'll want to begin by finding out about your users through developing user personas and journey maps and working with design ideation methods such as brainstorming, storyboarding, and mind mapping. Then, as you advance your skills, you'll want to learn about information architecture, which includes understanding website navigation and layout, wireframing, and how to prototype using tools like InVision and Figma. And finally, you'll need to learn how to test your proposed solutions with real live users, analyze the results, and make continuous improvements to the product.
And, if you're wondering about needing to be a programmer to get into UX, don't worry. As Sarah explains, "If you code or if you're interested in code, that's awesome. And it'll totally help you. But you do not need to code to do UX design."
What Do You Need To Start Learning UX Design?
As with most roles in tech, you don't need a computer science degree or special experience to get started in UX, as civil engineer turned UX designer Amanda's story proves. In fact, before she started learning UX, she wasn't even sure what field she wanted to go into: "I just knew I wanted to do something else with my career. But I didn't know what it was or where to start."
All you need to start with is to be excited about learning and taking the first steps towards a new career. And, if you're coming from a completely different industry than tech, don't worry—your background in another area can actually be a huge plus since traits like problem-solving, attention to detail, analytical thinking, and creativity are more than useful in UX, where understanding and empathizing with your users is key.
As Skillcrush Product Designer, Stacey Baldini, says: "Being a good listener, having an open mind and never assuming your solutions are right (humility) are important to UX." Add to that your genuine desire to help people and improve their day-to-day, and you're a great fit for UX!
What Are In-Person UX Design Bootcamps?
In-person UX design bootcamps are training programs that are designed to teach tech skills in a relatively short amount of time. They provide face-to-face training, a fixed course plan, and the opportunity to learn with others in real life.
Like the name suggests, an in-person bootcamp means attending classes at a certain physical location. So, you can learn from instructors in-person, but you will need to move to or already live in the city where the program is held. Most of the instruction for bootcamps happens at certain times, which can help provide more structure for your learning.
Some bootcamps do offer part-time evening/weekend programs, although many require several weeks of daytime classes so you may not be able to have a full-time job or other commitments at the same time. You'll also need to plan to invest from about $4,000 to $15,000 for tuition plus living expenses for most in-person bootcamps, but, they can provide a highly-structured and focused learning experience through the in-person, intense instruction.
What Other Options Exist To Learn UX Design Skills?
Besides in-person bootcamps, there are three other main ways to learn UX skills. You can teach yourself, but it can be pretty challenging to figure out what to study, to choose the right resources, and to learn without expert support. Or, at the other extreme, you can study UX in a college or university program, but this option requires the biggest investment of time and money. Or you can choose a mentor-led online course, which can be a great option especially in terms of flexibility and price.
What Are the Differences Between an In-Person Bootcamp and a Mentor-Led Online Course?
Mentor-led online courses, as opposed to in-person bootcamps, offer virtual instruction, customizable learning paths, and the chance to connect with instructors and fellow learners in digital communities and events.
Here at Skillcrush, we believe in the flexibility and effectiveness of online courses for learning tech skills. All of our programs, including our Skillcrush User Experience Design course, can be done from anywhere in the world with just a computer (Mac or PC) and an internet connection. And, as with many online courses, you can learn at Skillcrush any time and at any speed you like, whatever fits into your life and your schedule, all at a cost that's significantly less than other options such as in-person UX bootcamps.
How Can You Decide What Learning Environment Is Right for You?
Given the differences between in-person and online programs, you'll need to think about a few key factors to choose what's best for you.
First, location. If being in the same place as your teachers is a must, in-person could suit you while online is perfect if you like to learn in your own space with your instructors and classmates available virtually whenever you need help or support.
Second, flexibility. If you're available full-time, bootcamps can be an option, but online courses let you choose the amount of learning you do so you don't have to make any major changes to your life.
Third, finances. If you're able to relocate and give up your current job, in-person bootcamps could be an option, but an online course will let you stay where you are, both in your home and your work, and have much more affordable tuition.
For Amanda, the flexibility of Skillcrush's online courses was key: "I had a full-time job and traveled Monday – Thursday most weeks. I needed to be able to learn from anywhere and at my own pace. I didn't need to add more deadlines to my plate — I needed the opportunity to explore and learn new skills that I enjoyed. Skillcrush provided me with that."
What Is Learning With Skillcrush Like?
Besides being flexible and affordable, our courses here at Skillcrush are made to be fun and easy to fit in your schedule. They're made up of everything from bite-sized video lessons and interactive learning challenges to downloadable cheat sheets and design samples.
As Amanda puts it: "My favorite part of Skillcrush was how engaging all the lessons were. Opening my computer and logging into the lessons was never a chore. Each lesson built on the previous one and never had too much information at once. I was never bored even though I had technical experience going into it.
And you won't be learning alone. Skillcrush courses include support from our team of expert instructors via email, live group Q&A sessions, in-lesson feedback, and the exclusive online Skillcrush student community where you can also meet up with other students from around the world to learn, share, network, and even just have some fun together! Like Amanda says: "I never felt 'stuck' for too long. There were options along the way of reaching out to the online group, instructor, or seeing the answers and learning that way."
With Skillcrush, you also take the skills you learn in your course and use them to build real-world projects to fill your digital portfolio. In our User Experience Design course, you do user projects in UX research, information architecture and prototyping, and user testing and iteration plus learn how to show off your skills to potential employers and freelance clients in your portfolio and on your resume. And, at the end of your course, you get a personal UX certification from Skillcrush to verify that you've completed the program.
A sample wireframe.
What Have Skillcrush Students Done After Completing Their UX Design Courses?
Skillcrush students have become everything from part-time freelancers to full-time designers, not to mention improving the skills they need for roles they already have and love or using what they learn to take the next step in their learning journey. Sometimes you know exactly what you're looking for from the start and other times the journey shows you the way.
Amanda's a terrific example of this. She's now a full-time UX Researcher helping design and product teams build more empathy for users. She's also a freelance UX and web designer and is active in the Atlanta UX community, including hosting the UX Hustle Summit, the UX career conference, in 2020.
"My original goal in taking Skillcrush was to figure out my next career move. But Skillcrush opened my eyes to freelancing and working for myself as another option—A world I didn't know much about.
Now, I'm not only a full-time UX Designer and Researcher, but I also design and build custom websites for women-owned businesses, am hosting a UX career conference, and go to entrepreneurial events throughout the year.
Skillcrush was the first and foundational step in my UX design journey. At the time, I just knew I wanted to do something else with my career. But I didn't know what it was or where to start. Skillcrush helped me learn and explore from one course and then "choose my own adventure" from there based on my interests. And now I know this is a big part of design thinking — Testing things out!"
If excited about taking the first steps to your new career and looking for all the benefits of online learning, join us in the Skillcrush User Experience Design course and start your own adventure in UX!
PUBLISHED: March 6, 2020
UPDATED: January 17, 2023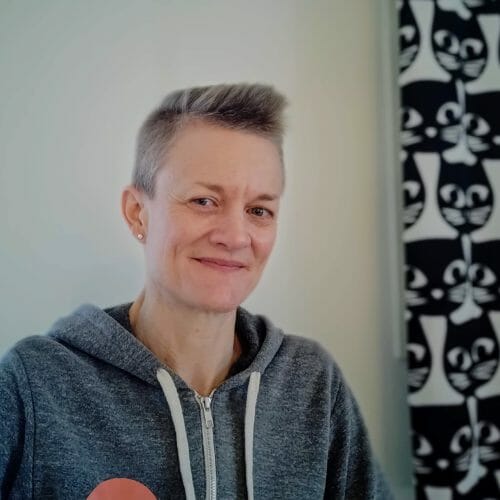 Kelli Smith is Senior Operations Manager at Skillcrush. She has covered tech skills, careers, and productivity for Skillcrush and The Muse, and her work has appeared in Inc. and Business Insider. She has an MBA in international business and has worked for over twenty years in education. Kelli is a huge fan of dancing, podcasts, and to-do list apps.