Online UX Design Courses to Learn UX in 2023
So you want to become a UX designer in 2023? Start here.
So you want to become a UX designer in 2023? We hear you!
UX design is a growing function of the tech industry, with the Bureau of Labor Statistics (BLS) projecting 23% job growth between 2021 and 2031 (much faster than the average of all occupations)!
Thankfully, you don't need a four-year degree to enter tech and find your dream job. Online user experience courses are abundant, but that doesn't mean they are all created equally. We checked out some of the most popular online learning platforms and their UX design courses, scrutinizing their history and offerings.
If you're a user experience beginner wanting to break into the tech industry, stay tuned — we have you covered.
Table of Contents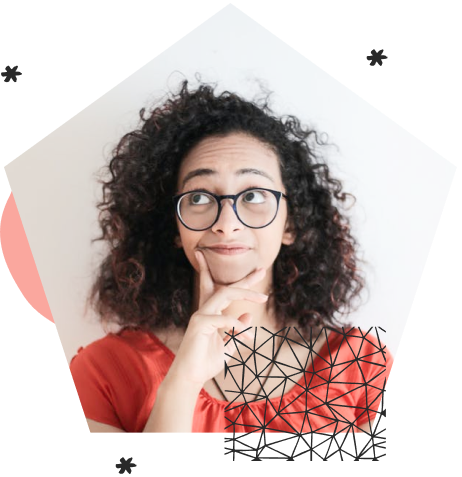 Online UX Design Courses to Learn UX in 2023
Before diving in, here are a few things we considered (and you should too!) when searching for a UX design course:
Price: You should NOT have to break the bank to learn UX! Coding bootcamps are notoriously expensive (think: $10,000+), but we think coding education should be fairly priced to be accessible to all. All of the courses in our breakdown are less than $10,000 and we classify courses in three price ranges: $0-$2,000 (💰); $2,000-$6,000 (💰💰); and $6,000-10,000 (💰💰💰).
Expertise: To enter the tech industry with confidence, you need to have confidence in the expertise of the instructors and the quality of the curriculum. On our list, course expertise will be recognized with a ✅ or notated with a ❌.
Support: Online learning is hard enough. Throw in understanding an industry with its own jargon, ethics, and function, and it can feel like a never-ending maze. A strong support system is necessary, which is why we look for an established community network in each program. Programs with a ✅ have instructor and/or community support networks, while programs with ❌ do not.
Beginner-friendly: Beginner means beginner, meaning you shouldn't need a bachelor's degree or prior experience to start the course. For our purposes, programs with ✅ do not require any prior knowledge, and ❌ programs have some prerequisites.
Job Guarantee: While a coveted UX certificate badge on your LinkedIn profile may improve your job prospects, it will take a lot more to get hired. For this reason, we've assessed each online course for job-hunting support and/or a job guarantee. Courses with a job guarantee are recognized with a ✅, and courses without are notated with a ❌.
Without further ado, here is a breakdown of some of the most talked about online UX courses.
📌 Related: Should You Do A UX Design Bootcamp?
Codecademy
Codeacademy was founded in 2011, with a mission to "create a world where anyone can build something meaningful with technology." The online learning platform provides learning resources and practice tools alongside a series of courses, including an "Introduction to UI and UX Design" and other web design courses.
"Introduction to UI and UX Design" is a free beginner course that exposes students to UX fundamentals, website wireframes, and Figma prototyping. Keep in mind that subsequent plans like "Learn Navigation Design" or "Learn Color Design" (arguably important aspects of UX design) are paid courses.
Codecademy offers three user plans: basic (free), Pro Lite ($17.49 monthly), and Pro ($24.99 monthly). Keep in mind the previous prices are billed annually. Monthly billing is more expensive and listed on the Codecademy website. Codecademy Basic offers limited access to free courses, community support, and learning resources. Pro Lite has all of the Basic offerings, plus access to all courses (free and paid), real-world projects, a UX certificate of completion, and more. Pro has all of the offerings of Basic and Pro Lite with the addition of access to career paths, support groups, and technical interview prep.
Codecademy does offer curated learning paths, career path groups, and technical interview prep to Pro Lite members. You also receive a certificate of completion which is included with paid plans. However, if you're looking for a surefire way into the tech industry, the lack of a job guarantee may cause hesitation. Beyond resource groups and interview prep materials, you're figuring it out independently.
Our Breakdown (for Pro, billed annually):
Price: 💰
Expertise: ✅
Support: ✅
Beginner-friendly: ✅
Job Guarantee: ❌
edX
College is a big milestone for many people, but if a degree isn't in the cards for you, that doesn't mean you can't get a college education. edX offers online courses from learning institutions around the world, including the Massachusetts Institute of Technology and the Harvard University.
edX covers a wide range of disciplines, from cyber security to digital, but we're especially interested in its user experience courses. HECMontrealX is the most prominent user experience contributor on edX with the accelerated user experience course UX Design and Evaluation MicroMasters which covers UX design, UX research, and UX prototyping.
edX offers students university-level online courses without the university price tag. UX Design and Evaluation MicroMasters is $1,794.60 (at the time of publishing), self-paced, and projected to take 10 months to complete.
The MicroMasters program is open to all users; however, HECMontrealX recommends the course to users who have completed a Bachelor's degree or have a minimum of 2-5 years of work experience in a UX-related business environment. Remember: this is an abridged graduate-level program!
The program does not offer a job guarantee or community support. However, users who complete the paid course receive a certificate that can be displayed on LinkedIn. If you desire a college-level education without the four-year commitment or price tag, the MicroMasters program on edX may be the way to go.
Our Breakdown:
Price: 💰💰
Expertise: ✅
Support: ❌
Beginner-friendly: ❌
Job Guarantee: ❌
Google UX Design Certificate
You may recognize this Big Tech company, but if you don't, let us introduce you. Google is not only an internet search engine but a learning platform. The Google UX Design Certificate is hosted on Coursera and covers UX fundamentals, the UX design process, website wireframes, prototyping, UX research, responsive design, and more.
The Google UX Design Certificate is a beginner-level certificate program. The program page states you can "learn in-demand skills that will have you job-ready in less than 6 months." Coursera offers a 7-day trial and charges $39 per month. Studying part-time (10 hours per week!), students can complete the online course in six months, costing about $300 in total.
The UX training course does award a certificate of completion. Despite the affordable price tag, the course does not offer community support or a job guarantee. Google's notoriety alone could go far with employers, but graduates will need to find out for themselves. Coursera does not offer a job guarantee or career coaching.
Our Breakdown:
Price: 💰
Expertise: ✅
Support: ❌
Beginner-friendly: ✅
Job Guarantee: ❌
General Assembly
General Assembly began offering industry-standard tech courses in 2011. Since then, 40,000+ full- and part-time students have graduated from General Assembly's many courses, including data analytics, digital marketing, and user experience design.
General Assembly has full-time, flex, and part-time online courses, with the full-time immersive program lasting 12 weeks, the flex immersive program running for 24 weeks, and the part-time program being self-paced.
Expert-led courses walk participants end-to-end through the UX process, complete with real-world UX portfolio projects, individualized instructor support, and a global alumni network.
Just like all the courses on this list, the General Assembly UX Design Course is online and, uniquely, all courses are conducted live. Participants must negotiate the fixed, live class times to get the most out of the course.
The General Assembly UX Design Course is among the more expensive courses, as the full cost of tuition is $4,500. Nonetheless, installment plans begin as low as $1,125 and financing options are available as low as $250.
General Assembly is revered for its name for good reason — it produces job-ready tech professionals. But if you work full time or have other life obligations, the fixed, live courses may be a barrier.
Our Breakdown:
Price: 💰💰
Expertise: ✅
Support: ✅
Beginner-friendly: ✅
Job Guarantee: ✅
Interaction Design Foundation
If you've researched user experience for any amount of time, you might be familiar with one name — Interaction Design Foundation. Founded in 2002, Interaction Design Foundation may set the industry standard for user experience education. Let's take a look at the UX course.
Interaction Design Foundation offers a variety of UX design courses a-la-carte style, with courses titled "Journey Mapping," "The Practical Guide to Usability," and "How to Create a UX Portfolio." "User Experience: The Beginner's Guide" is a good place to start for the uninitiated. Courses are self-paced and accessible from any device, as well as led by industry experts, including Don Norman and more. Upon completion, students are awarded an industry-recognized certificate.
Users must have a paid membership to access any course. The Student membership at $11 per month (paid annually) includes access to online Master Classes, networking events, the Interaction Design Foundation network, plus up to two courses at no additional cost, and more. The Professional membership at $16 per month (paid annually) offers the same benefits of the Student membership with the addition of two free Master Classes and unlimited access to courses at no additional costs. Finally, the Design League membership at $200 per month offers similar offerings and a personal coach who guides and sets career and learning goals, as well as provides one-on-one support.
The Interaction Design Foundation provides a high-quality curriculum. That said, beginners may find it challenging to DIY their UX learning if they do not have the budget to join the Design League and gain access to a personal coach.
Our Breakdown (for Design League):
Price: 💰💰
Expertise: ✅
Support: ✅
Beginner-friendly: ✅
Job Guarantee: ✅
Springboard
Founded in 2013, Springboard has a lofty goal: to transform one million lives through education by 2030. Whoa! How do they do it? A job guarantee, career coaching, and hands-on experience in their UI/UX Design Bootcamp.
After completing bootcamp, students are paired with real companies to collaborate on a UX design project for four weeks. Participants apply their knowledge of UX research, UX design, usability testing, and redesign in a real-world setting.
Participants use this real-world experience in the next step of the program — the job hunt. The Springboard UX design course offers a 6-month job guarantee. To qualify for the guarantee, you must hold a bachelor's degree, apply to at least four jobs per week, and network with three contacts per week, among other guarantee requirements.
Career coaches help participants through the job hunt, providing support to build a UX network, write a resume and LinkedIn profile, and more. Program participants have access to the career coach for six months after completing the program.
At $9,540, the Springboard UX design course is more expensive than other online courses by a wide margin (if you pay upfront, the course is discounted to $7,900). Another payment option is Springboard's deferred tuition plan, which participants do not have to pay until after they start a UX job. Monthly deferred payments start at $309, but the total cost of the program increases to $11,106.
Prospective students must also pass a technical skills survey which tests their aptitude for the design process. Likewise, Springboard requires participants to have at least one year of paid professional experience or hold a bachelor's degree or higher in UI design, user research, and visual design. Some would-be UX designers may not find this step beginner-friendly.
After passing the skills survey, prospective students must wait until the next cohort to begin the 6-month program. Students eager to start immediately or complete the program at their own pace may want to consider another program.
Our Breakdown:
Price: 💰💰💰
Expertise: ✅
Support: ✅
Beginner-friendly: ❌
Job Guarantee: ✅
Skillshare
Skillshare is an online learning community created to embolden members in the next step of their creative journey.
Skillshare has numerous free courses allowing you to trial the platform before committing to a membership. Premium memberships cost $1 for the first two months then increases to $19 per month.
The Skillshare learning environment hosts more than 34,000 courses, including those in UX design, photography, creative writing, and more. The sky is literally the limit, from UX courses titled "Figma UX UI Design Essentials" to "Inclusive UX: Designing Websites for Everyone"!
That said, Skillshare courses are created by everyday creators, entrepreneurs, and professionals. Skillshare students can take courses from experienced graphic designers and UX designers with valuable, real-world knowledge. Students may also take UX courses designed by inexperienced individuals with little knowledge in the field. Anyone can create content on Skillshare, and while the learning platform has Class Quality Guidelines and Teacher Policies, Skillshare does not vet the content for accuracy before it is published.
Additionally, students looking for straightforward education that propels them toward entering the UX design field must mix and match their UX curriculum to gain a complete understanding of design principles, the UX process, and more.
Lastly, Skillshare does not offer a job guarantee.
All things considered, Skillshare may be more appropriate for individuals who want to learn about web design, not career changers.
Our Breakdown:
Price: 💰
Expertise: ❌
Support: ✅
Beginner-friendly: ✅
Job Guarantee: ❌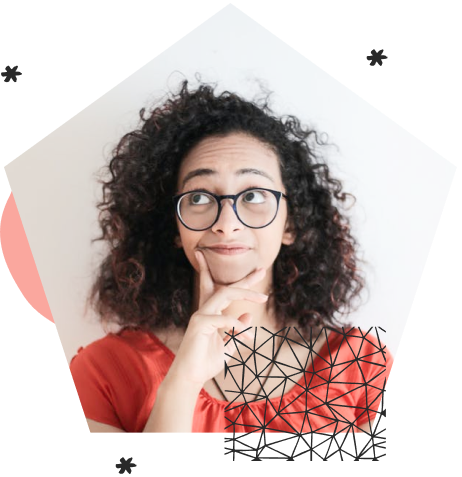 UX Design Course Frequently Asked Questions
Can You Become a UX Designer with a UX Certificate?
Yes! You can apply to UX design jobs and land your dream job!
A common tech myth is that you can't land a job with a bootcamp. Thankfully, this is just a myth. According to the Council on Integrity in Results Report, 71.4% of graduates from the top 24 coding bootcamps from July to December 2021 found jobs within 180 days.
A college degree does not determine your ability to land a UX design job. However, you must be able to demonstrate your proficiency in UX design.
How Much Money Do UX Designers Make?
If you're looking to land a UX design job, you are in luck. UX designer salaries are generous! The estimated total pay for UX designers is $97,606 per year, with an average annual salary of $81,329, according to Glassdoor at the time of publication. Ka-ching!
In May 2021, the BLS reported the highest-paying industries for web and digital interface designers were software publishers ($150,040), finance and insurance, ($99,640), Computer systems design and related services ($80,110), Advertising, public relations, and related services ($64,720), and Retail trade ($61,860).
Is UX Hard to Learn?
Learning a new skill can be hard, especially if you are new to the tech industry. Give yourself some grace. Finding like-minded people who can empathize and support you through this journey is key. An online school with an established student, alumni, and instructor network can take the pressure off of you to find a support system. Plus an in-depth career services program (ideally with a Job Guarantee) will set you up for success as you break into tech and land your first UX designer role!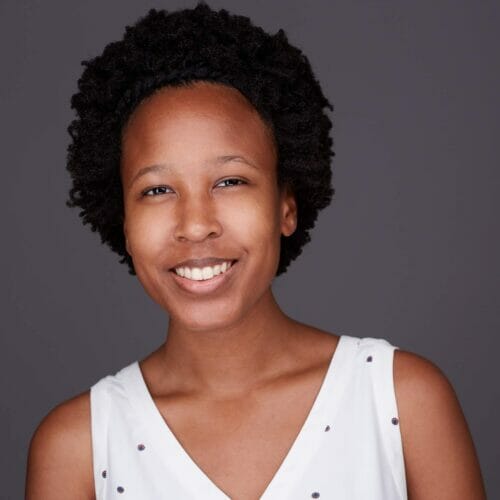 Desiree Cunningham is an impassioned writer and editor and the Senior Content Marketing Manager at Skillcrush. She has a BA in Journalism and Mass Communications and a MA in English, both from Arizona State University. When she's not working with words, you can find her caring for her house plants, reading, or practicing Pilates.