10 Tech Myths Skillcrush Overcame in Its First 10 Years
It's our birthday! Celebrate our 10 year anniversary with 10 tech myths (skill)CRUSHED!
A LOT can happen in 10 years!
Skillcrush was founded in 2012 with the mission to "improve women's quality of life through digital empowerment and skills to enter high-earning and flexible careers."
Since, the mission evolved to recognize students marginalized by gender, race, and age, with the rallying cry that tech is for everyone.
We embody this principle with our comprehensive tech curricula and career counseling that changes the lives of our countless students.
On our 10th year anniversary, we celebrate our achievements and 10 tech myths we challenged and crushed. 🥳
Table of Contents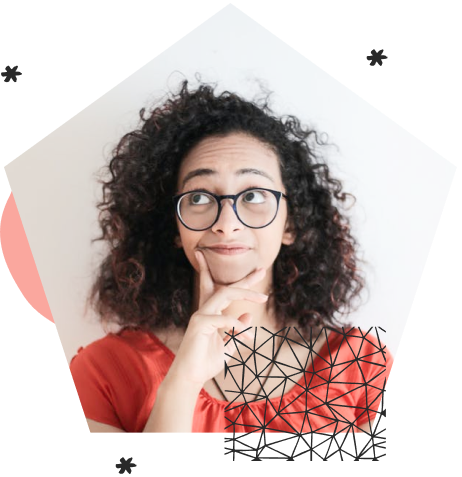 10 Tech Myths (Skill)CRUSHED!
1. You have to look a certain way for a career in tech.
No, you aren't imagining things. According to CompTIA, the tech industry is largely white and male. Even more:
8% of tech employees identify as African American or Black (compared to 12% of the entire workforce).
8% of employees in tech identify as Hispanic or Latino (compared to 16% of all occupations).
26% of people in tech identify as a woman (compared to 49% of all occupations).
34.6 is the median age for all tech professionals.
Women make up 25% of large technology companies' workforce.
Skillcrush continues to challenge this tech myth by maintaining a welcoming environment to everyone–no matter gender, race, or age–supporting all career changers as they enter the tech industry. The result?
80% of Skillcrush students identify as women or gender non-binary.
45% of our students identify as Black, Indigenous, or as people of color.
And over the course of the past decade, we've trained students from 50 U.S. states and across 123 countries around the world!
All in all, we've exposed 350,000+ people to digital skills in 10 years, and we're just getting started!
2. You need a super advanced degree in computer science to get a decent job.
Let's take it back a century or two. The 19th century American public school pioneer Horace Mann called education "the great equalizer of the condition of men." Notice how Mann didn't specify a four-year degree program.
While it is true that you need an advanced degree for some occupations (no one is going to hire a doctor without advanced medical training — sorry!), you DO NOT need a computer science degree to become a great web developer or web designer.
Here's the deal:
Tech employers care that you can demonstrate your ability to code or design. Whether it is a coding bootcamp, self-taught course, on-the-job training, or a college degree that developed your skills holds little weight.
The Center on Education and the Workforce of Georgetown University found that between 2017 and 2019, 16% of high school graduates, 23% of individuals with some college, and 28% of professionals with associate degrees earned more money than half of bachelor degree holders.
Higher education is valuable, but it is not needed in some professions (like tech) to achieve great success. Skillcrush fills the skill gap with accessible technical education.
📌 Related: 11 High-Paying Jobs in Tech — No Experience Required
3. You have to be good at math.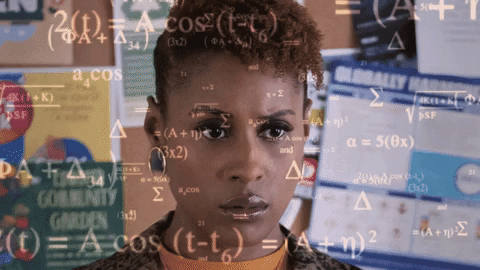 Do you have to be a math genius to code? Maybe not.
The rumor is true! Many technology professionals communicate in 0's and 1's, but if you expect to solve complex equations daily, we have some news for you.
You will use some math as a technical professional, but you do not have to be a math whiz to learn to code. In fact, you don't even need advanced math knowledge to succeed as a tech professional — basic arithmetic and statistical skills will suffice for most tech positions.
Skills you will need to become a tech professional include:
Creativity
Problem solving skills
Project management
Time management
Team work
📌 Related: What Skills Do I Need To Know Before Applying to Tech Jobs?
4. Tech jobs aren't creative.
Huh, tech jobs aren't creative? We'll make sure to notify Awwwards, an organization that recognizes the innovative work of talented web designers and web developers. 😲
In all seriousness, while tech professionals possess a high level of technical skills, creativity is often a must-have. Web developers must think beyond the scope of our existing software to create increasingly complex websites. Web designers must use UX research to innovate and produce human-centric solutions that solve complex user issues.
Without creativity, we may still be viewing the static, plain text web pages of yesteryear, dialing up an internet connection, or crushing our fingers in slide keyboard phones. *Shivers*
The tech industry is full of innovation and creativity, but if you still disagree, check out these 10 amazing tech careers.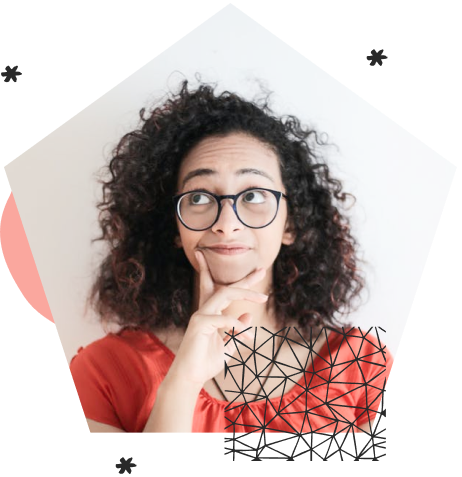 5. A coding bootcamp won't land you a tech job.
This tech myth is personal.
Coding bootcamps and coding schools alike are often looked down upon for the opposite reasons that four-year degrees are exalted. According to the myth, coding bootcamps are "fast-tracks" that don't fully teach the required job skills.
Here are the facts:
71.4% of graduates from the top 24 coding bootcamps from July to December 2021 found jobs within 190 days, according to the Council on Integrity in Results Report.
Skillcrush (A CODING SCHOOL!) has successfully trained 20,000+ tech career changers, with over 90% of students in our "Get Hired" job services track earning a job offer within 180 days, significantly increasing their earning potential.
📌 We put our money where our mouth is and take the financial risk out of attending a coding school. Join our Break Into Tech + Get Hired program risk-free — get your money back if you don't land a tech job.
6. You have to live in Silicon Valley to work in tech.
Silicon Valley was once the mecca for tech innovations, with headquarters for Apple, Alphabet, and Meta. It's so famous that it's the setting for critically acclaimed television shows like Silicon Valley chronicling the infamous tech culture.
Now, we aren't saying that television shows are the barometer for success. We're not even saying that the lack of television notoriety for cities like Kansas City or Salt Lake City is a red herring. What we are saying is that the hype around Silicon Valley is immense, making new tech professionals feel like they have to venture to the Bay Area for success. We say, think again.
Remote work is an increasingly accessible job opportunity since the start of the COVID-19 pandemic. Six-in-ten U.S. workers who report their jobs can be performed at home say they work from home all or most of the time in 2022, according to Pew Research Center. And even more companies are adding remote or hybrid positions to the job market. Hybrid work is expected to increase from 42% at the beginning of 2022 to 55% into 2023 and beyond, according to Gallup.
Remote work allows career changers, caretakers, and everyone in between flexibility to balance work and life.
📌 Related: The 25+ Best Sites For Finding Remote Work Online in 2022
7. Big Tech = All the jobs.
CompTIA projected that 8.9 MILLION professionals worked in tech in 2022. Against the Silicon Valley tech myth, these jobs are not all held within Big Tech. In fact, you don't have to work at a tech company to work in tech.
In October 2022, the top industries posting tech positions were:
Professional, Scientific, and Technical services
Finance and Insurance
Manufacturing
Information
Retail Trade
Health Care and Social Assistance
Public Administration
Educational Services
Transportation and Warehousing
Administration and Support
If working in Big Tech is your ultimate goal, tech industry employment is absolutely an option. But if you want to maintain your roots in healthcare, education, or finance (or your preferred industry), there is opportunity for tech employment — you can find your dream job!
8. Being technical is masculine.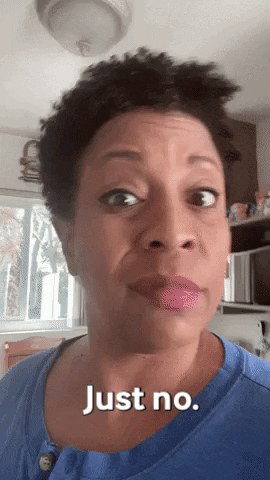 Who said you had to fit into a masculine binary to code?!
Tech bro, hustle culture — these are tech lingo that informs our idea of the tech industry and alienates individuals who don't fit this language. Skillcrush challenges the idea that technical education and the tech industry must be stoic, masculine, serious, as well as embody the "only the strong survive" mentality. We fully reject the idea that dark colors, seriousness, and tech itself belongs to any gender expression!
Skillcrush welcomes all students, but especially those of marginalized backgrounds, with skills-based curriculum, approachable visuals, down-to-earth messaging, and friendly support. This approach does not "water down" or de-legitmatize the validity of the curriculum or the bootcamp experience. Instead, it attracts and supports students who feel like the "only one in the room."
9. Online schooling isn't effective.
Can you learn technical skills online? ABSOLUTELY!
Here's the deal:
Location is often a barrier to entry for many students and professionals who don't have proximity to in-person institutions, childcare for little ones, or financial resources to pay for in-person amenities. Online programs are a convenient alternative.
Online schooling is:
Flexible, allowing professionals with tight schedules and time-sensitive obligations to attend online coding school on their terms.
Accessible, empowering students around the world to access the same quality of education.
Cost-effective, lowering the cost of entry with no-nonsense fees.
Online schooling isn't without its faults. For example, online learning can be isolating and it takes a great deal of self-motivation to succeed.
In response, Skillcrush created a community of coding learners and tech instructors to provide support. Students have 24-7 access to the nearly 10K strong Skillcrush Slack community, ongoing support from one-on-one career coaches, and virtual get-togethers in the form of webinars and live Q&A sessions.
Your learning experience will largely depend on YOU!
Online schooling is not right for everyone based on their learning style, but it is a great opportunity for students limited by a range of factors.
📌 Related: How To Get The Most From Your Online Course
10. You have to be a big company to make a big impact.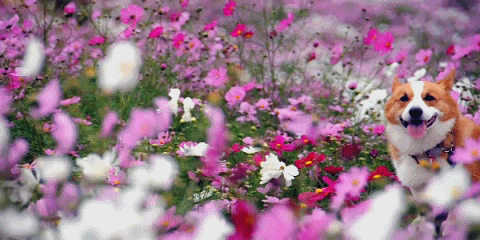 10 years down and many more to go!
Do you really have to be a corporation to make a big impact? Nope, and Skillcrush is proof!
Skillcrush is a small business with under 25 talented employees. We come from around the WORLD with various professional backgrounds, personal interests, and identities. However, what unites us is our mission to improve the lives of students, especially those marginalized by gender, race, and age, through tech education and employment.
We've supported 20,000+ alum as they bet on themselves and entered the tech industry while challenging and overcoming limiting tech myths. And we're just getting started!
10 tech myths (Skill)CRUSHED in 10 years! And in the next 10 years? You'll have to wait and see! Here's to the next 10 years! Thank YOU for being on this journey with us. 🥳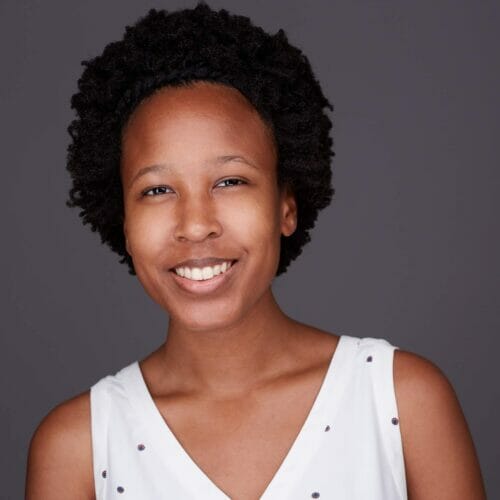 Desiree Cunningham is an impassioned writer and editor and the Senior Content Marketing Manager at Skillcrush. She has a BA in Journalism and Mass Communications and a MA in English, both from Arizona State University. When she's not working with words, you can find her caring for her house plants, reading, or practicing Pilates.