Is the Google UX Design Certification Worth It?
Hey, Google, what UX design course should I take?!
Type into the Google search bar for "user experience design certificate" or "how to become a UX professional" and you'll find… well, Google.
The Google Career Certificates program is a widely-known professional certificate program that helps individuals build their skill sets and break into new fields. But the company's user experience certificate program is one of many, which begs the question to be answered: Is the certificate worth it?
Read our review of this Big Tech UX certification program.
Table of Contents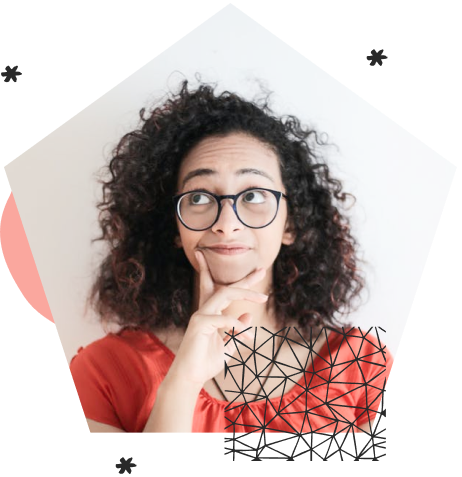 Our Score
In the interest of your time, we'll be upfront and tell you that we gave the Google UX Design Certification program a 7/10 on average. Scroll through to read about the course's pros and cons, plus a detailed breakdown of our score in the section "The Takeaway".
What is the Google UX Design Certification and How Does it Work?
Google was founded as a search engine in 1995, with the mission to "organize the world's information and make it universally accessible and useful." It took a few years, but in 1998, the fledgling company received its first investor in Silicon Valley, and the rest is history. The company expanded at astounding speeds, hiring engineers and developers to support the company's operations and expanding its reach from just a search engine to hundreds of products you probably use today.
Google and its parent company Alphabet are the meccas of Big Tech. So it's no surprise that the company has inspired and ushered in a new era of engineers, developers, and designers with its professional Google Career Certificates program. Google's numerous certification programs cover various topics, from project management to IT support.
The Google UX Design Certification is a 200+ hour design course hosted by Coursera. People participating in this course can expect to take seven core courses over approximately six months, with a UX course curriculum including the elements of UX design, website wireframes and low-fidelity prototypes, UX research, high-fidelity prototypes and Figma, and responsive web design.
As far as UX certificate programs go, Google ticks a lot of our boxes. So what are the pros and cons of the Google UX Design Certification program? Let's take a look.
Learning UX Design with Google UX: The Pros
Google UX Design School lets you learn at your own pace.
The TLDR: Google's online course is online and self-paced.
You don't need to choose between working full time and completing online school. The Google UX Design Certificate program is beginner-friendly and 100% self-paced. Hooray! That means:
You work through the UX course curriculum at a pace conducive to your learning type.
You can take breaks from the design course when necessary.
You can study anywhere. Library? Sure. Train station? You bet. Soccer practice. Absolutely. You just need an internet connection and ironclad concentration.
There is one catch. Coursera has a monthly subscription. At $39 per month, it's one of the more affordable design courses available. However, the more time you spend taking the course, the more money comes from your pocket.
Google certifications carry clout.
The TLDR: Google is a product known worldwide. Employers may respect or know more about the Google UX design certification program.
You can become a UX designer without a UX degree, and design courses are an affordable, flexible, and accessible alternative to traditional education. That said, the UX certification you earn may influence employers.
There are over 800 design courses on online learning platforms like Skillshare alone. Take into account other platforms like edX and Coursera, as well as other learning institutions, and you're looking at thousands of courses.
Google is a rare standout amongst other no-name courses. The brand alone holds immense authority and prestige as its shaped organic and paid search, smart technology, and more. And get this — graduates are connected directly with over 150 U.S. employers who accept Google Career Certificates upon program completion.
By all means, that does not mean that you have to have a Google professional certificate to land a job. Employers want UX designers who can perform the required job duties. You can prove your proficiency (no matter which design course you choose) with a solid UX portfolio. Your portfolio is your golden ticket into the industry, so don't overlook this document.
Learning UX Design with Google UX: The Cons
Google UX Design Course does not offer mentor support.
The TLDR: Don't expect one-on-one mentor support.
Rest assured, the UX certification has a grade-A curriculum. But where it excels curricula-wise, it lacks support-wise. The program is self-paced, so you can double back and review lessons and outside resources for extra tricky UX topics. You might have to do this especially if you're new to tech because the course does not have instructor or mentor support.
"You don't have mentors to evaluate your work inside the Google UX certificate, but you will submit the homework anyways, another student will evaluate your work and you will also evaluate another student's assignments," Google certificate graduate Ilma Andrade stated in a Medium review.
While not the end of the world, expert support from real-world professionals can be crucial if you're a beginner designer. If the design principles, UI design, prototypes, or user research aren't clicking, you must find support in the peer network or outside resources or risk falling short on vital skills.
The design school lacks job-hunting support.
The TLDR: The UX certification program offers limited job-hunting support.
You earn your certificate… now what? For many, the job hunt for a coveted designer job.
The hardest part of entering the tech industry for some is the job-hunting process. With technical interviews and skills assessments, job hunting for UX professional positions is not your run-of-the-mill experience.
The final module of the UX certification is "Design a User Experience for Social Good & Prepare for Jobs" where you apply your UX knowledge to a final project and prepare for UX designer interviews. As with the rest of the program, this module is self-paced and self-taught. The course does not offer career support beyond job interview resources.
At the price point, you get what you pay for, but for the uninitiated, breaking into tech is hard enough. Without a career counselor or mentor, it's up to you to navigate this new terrain. UX certification notoriety be damned — this is a hard feat.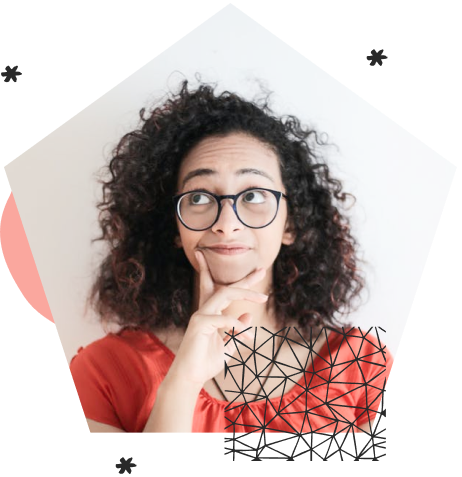 The Takeaway: Is the Google UX Design Certification Worth It?
Final Score: 7/10
Ease of use: 9/10
Affordability: 9/10
Course Quality: 9/10
Instructor Support: 1/10
Community: 8/10
Career Counseling/Job Placement: 5/10
Our Verdict:
The Google UX Design Certification program gets A LOT of things right! The design certificate offers a reputable, high-quality UX curriculum that builds applicable, real-world professional skills that students can use to build a portfolio and immediately make a difference in the tech industry. Modules are self-paced and accessible anywhere so students can learn at their pace in their preferred environment. And the program is more affordable than other UX design courses, like General Assembly, which charge thousands of dollars. However, that does come at a cost.
The certification program does not have instructor support. Instead, students are reliant upon the feedback of their peers in the course's student network. And, while students have access to the UX interview curriculum, they navigate the job-hunting process alone without career counseling.
ALL things considered, the Google UX Design Certificate is a good option. However, if you want a guaranteed full immersion into tech, consider the Skillcrush Break Into Tech UX Design program.
Break Into Tech is a self-paced online training program that teaches you everything you need to know to confidently enter the tech industry. The program is broken into two career track options (Front Developer or UI/UX Design) with two content parts.
In part one of the UI/UX Design Track, you access: a beginner-friendly curriculum (learning everything from the UX design process to web accessibility), plus the Skillcrush community of current students, alumni, instructors, and mentors. Throughout the program, you will complete project-based lessons that will build your professional UX portfolio.
In part two, our Get Hired component, career counselors help you prep your resume and online presence, as well as support you through the interview process until you land your first UI/UX job! Did we mention the job guarantee? Land a job six months after completing the program or get the full cost of tuition back. No fuss.
Join Skillcrush Break Into Tech today. 🙂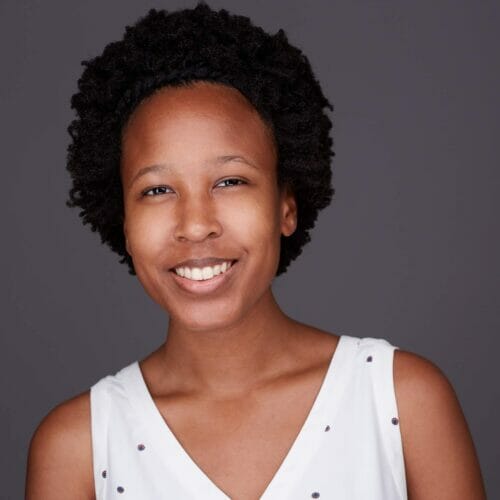 Desiree Cunningham is an impassioned writer and editor and the Senior Content Marketing Manager at Skillcrush. She has a BA in Journalism and Mass Communications and a MA in English, both from Arizona State University. When she's not working with words, you can find her caring for her house plants, reading, or practicing Pilates.