Tech 101: What Is UI Design?
Don't know where to begin with UI design? Start here!
Tech terms can sometimes look like a whirlwind of mixed-up letters and random abbreviations: HTML, JS, UX, and UI… oh, my! It's enough to intimidate even the bravest in the digital land.
But no need to fear! In this article, we'll pull back the curtain on one of the most interesting fields in digital design: user interface design. We'll explain both the long and the short of what it takes to start working as a UI designer so you can understand more about the fantastic opportunities in this field and see if it's the right job for you.
Table of Contents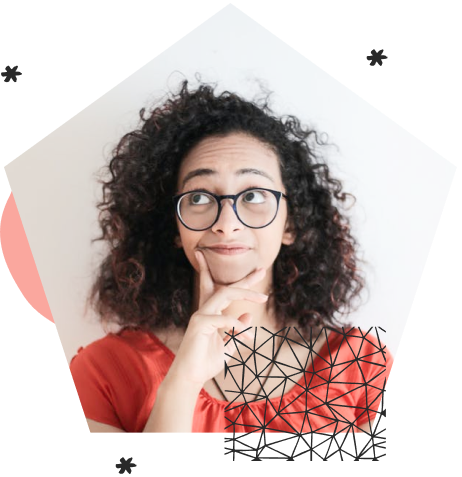 What Is UI Design? And Other Common User Interface Questions
1. What is UI design?
Simple answer:
UI stands for user interface, and user interface design is the field that involves planning, creating, and improving this aspect of websites and applications.
The details:
A user interface is the part of a website or an app that you see and interact with—menus, buttons, forms, notification bars, and so on—as well as visual aspects like color and typography. User interface also includes the layout of web pages or app screens, animations of visual elements, and physical interactions like clicks, presses, and swipes.
So, UI design is the work that's done to come up with these elements and make sure they all work together to create an appealing, easy-to-use, and cohesive experience for website or app users.
2. What do UI designers do?
Simple answer:
UI designers plan, design, and create user interface elements.
The details:
Before creating these digital elements, UI designers first have to understand who a website's or app's users are and what they want. To do this, most companies create user personas, which are detailed descriptions of their typical customers. They also typically have a UX team (more about them below) or product team that dig into these details with user research and site or app analytics, surveys, interviews, and observations.
Armed with this information, UI designers can then start their design work by creating mood boards aligned with the company's branding to show the overall style and look and feel they're planning for a digital product. After that, they make wireframes, which are drawings of the way a web page or app screen will be laid out and organized. These drawings are usually super simple, which makes them a fast and easy way for UI designers to get feedback and iterate on their designs.
Once they've refined their plans for the user interface with moodboards and wireframes, a UI designer moves on to designing a prototype of the actual UI elements. A prototype is a mock-up of a web page or app screen (or a collection of them) showing the layout, color palettes, typography, UI elements (those menus, buttons, and so on we mentioned before) and more.
A prototype can be static (a paper drawing, for example) or digital. Nowadays, they're often interactive digital renderings that also include animations and clickable areas, all of which functions very similarly to final product These prototypes are crucial because they allow users (internal or actual) to try out the UI so that the designer can see how they interact with it and hear how they feel about it, then decide what works well and what needs to be changed.
3. Why is UI design important?
Simple answer:
Users want digital products to be simple, fun, and useful!
The details:
UI designers strive to make websites and apps that are just like the IRL products or services you love—easy, enjoyable, and efficient. So, their goal is user-friendly, intuitive, attractive, and efficient design that helps you learn a digital product quickly, makes you want to continue using them, and gives you positive feelings about the company.
In addition, UI designers make sure that sites and software are accessible to all users and are responsive to different screen sizes on devices like phones, tablets, laptops, and desktops. Plus, UI designers create a look and feel that's consistent throughout a website or app that matches the brand's image and values, making it easy to remember and connect with the company when using their digital services.
4. What's the difference between UI design and UX design?
Simple answer:
UX, or user experience, deals with all aspects of the way a user feels about a brand or digital product (instead of just the visual elements). UX is a broader field, and UI design is actually a subset of UX design.
The details:
UX designers have the overall goal of understanding and improving the way people feel about using a digital product. That means what UX professionals do is everything from user research to information architecture (how things are organized and labeled) to usability and user testing. It also means that UI is actually a component of UX—the part that focuses on how to make a user interface that people love using!
5. What skills do I need to become a UI designer?
Simple answer:
To be a UI designer, you need a combination of creative, critical thinking, and collaborative skills.
The details:
If your background is in print, graphic, or web design, you already have a great foundation for UI because, in this field, you need a strong understanding of digital design fundamentals. Add to this the technical skills for developing and iterating on wireframes and prototypes, and you're well on your way in the UI field.
In addition to visual creativity and design skills, you should also be comfortable working closely with other people—UI designers collaborate closely with other designers and developers to understand their users. Last but not least, analytical and critical thinking skills are crucial in UI as you come up with ideas and solutions to solve design problems and help your users achieve their goals.
6. Do I have to know how to code to be a UI designer?
Simple answer:
Nope! But it doesn't hurt. 😉
The details:
Even though user interface design is a digital field, it doesn't require coding skills. But being a designer who can code (a.k.a a digital unicorn) can be an excellent asset in UI because it gives you a better understanding of the technical possibilities for the sites and apps you're designing, more context for communicating with your designer and developer colleagues, more options for creating interactive prototypes, and an easy way to make changes and fixes to the sites and apps you're designing.
If you're wondering where to start when it comes to coding skills for UI design, front end development is the perfect jumping off point. A foundation in HTML and CSS, along with responsive design and some JavaScript, will give you even more fantastic opportunities as a UI designer.
7. Are there many UI design jobs? How much do UI designers make?
Simple answer:
Demand for UI designers is definitely high—virtually every company has a website nowadays and many have apps too.
The details:
As of January 2023, the job site Glassdoor lists openings for over 3,900 UI designer jobs and an average annual salary of $97,606 for the role. User interface design includes roles from entry-level to senior, so you know you can get your foot in the door fast and while looking forward to a long and stable career in this field!
PUBLISHED: November 11, 2019
UPDATED: January 13, 2023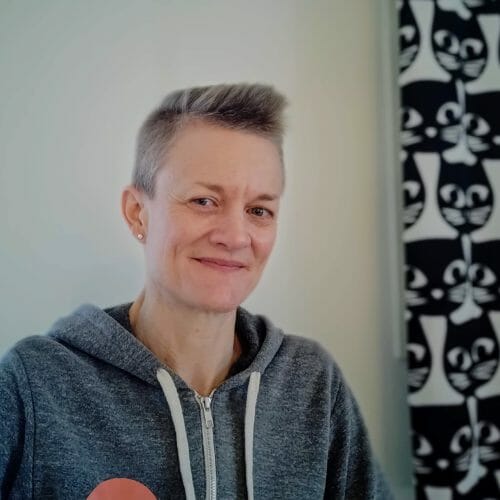 Kelli Smith is Senior Operations Manager at Skillcrush. She has covered tech skills, careers, and productivity for Skillcrush and The Muse, and her work has appeared in Inc. and Business Insider. She has an MBA in international business and has worked for over twenty years in education. Kelli is a huge fan of dancing, podcasts, and to-do list apps.