21 Jobs in Tech That Don't Require a Computer Science Degree
What's that you say? You don't have a computer science degree?? Professors and parents might shudder, but there's no need to fear for your career if you didn't choose computer science as your college major. In fact, the digital world is so vast and varied that your studies and your work experience from completely different fields can actually be what sets you apart (in a good way!) in the hunt for a tech role. We've aggregated a list of 21 tech jobs that don't require a computer science degree.
But, before you pack your bags and head for fame and fortune in Silicon Valley, please know that this doesn't necessarily mean you should forget higher education completely or feel like the degree you already have isn't worth the paper it's printed on. As an education company, here at Skillcrush we're the biggest fans of learning, wherever and however it's done. And we know there are lots of benefits to going to college, no matter what you study.
But we've also learned from our own career paths and those of so many of our students that a computer science degree is not a requirement for a career change into tech.
If you're still skeptical, check out the 21 job listings below. None of them require a degree in an IT-related subject—in fact, most don't mention any darn degree!—but all of them are interesting and rewarding roles you can land with some fundamental tech skills.
And, if you find your dream job from the list but still aren't sure you have what it takes, try these tips to get the confidence you need to land the job:
Take on more technical work where you are now or do side projects to earn and learn in your free time. Then add them to your portfolio to show potential employers (or your current one) what you can do and how enthusiastic you are about a digital position.
Think about moving horizontally rather than vertically. I like to think of this as switching to a new career ladder instead of struggling to keep climbing one that you don't even like. Wouldn't you rather step over to a career you love than just get a fancier-sounding title for a job that leaves you feeling unfulfilled and uninspired day after day?
Consider different kinds of opportunities like startups, small businesses, or companies not based in major tech hubs. These organizations tend to be more flexible about education and job requirements and focus on transferable skills and learning potential rather than traditional education.And don't forget about companies with tech-related products and services. They usually offer more positions involving tech skills. So, no matter what size the company is, you might find the role you're looking for there.
Learn more tech skills. Since you know you want a career in tech, it's worth getting the know-how to make it a great one. And, unlike a CS degree, learning what you need to get started in tech doesn't have to take four years of your life or most of your savings account. You can be ready for a career change in only a few months and for only a TINY fraction of the cost of a college education.
TECH JOBS YOU DON'T NEED A COMPUTER SCIENCE DEGREE TO DO
Support
Marketing
Operations
Product
Content
Social Media
Design
Development
SUPPORT
Regardless of your college major, if you're friendly, patient, and have a knack for explaining complex problems in a straightforward way, a support position could be a great place to start your tech career and usually doesn't require a CS degree.
Technical Customer Support Specialist (remote), HubSpot
Customer Experience Agent, Slack
MARKETING
If there's one thing that's important when it comes to online business, it's marketing. Even if a company creates the most state-of-the-art product, it doesn't do them any good without a stellar promotions and sales team. If you're interested in getting the word out online, digital marketing may be the place for you.
Marketing Associate (remote), Global Brigades
Email Marketing Specialist, Zipcar
OPERATIONS
Even if you're more into admin and analysis than development and design, digital skills might still be your way into a new career. I can say from my own experience in operations here at Skillcrush that this area is filled with opportunities to use your tech knowledge, plus the opportunity to do rewarding behind-the-scenes work to support your team.
Technical Recruiter, Apple
IT Business Analyst, Harvard Business School
PRODUCT
Even just a few years ago product development meant mainly working with your hands and your engineering degree to build and test physical products. But nowadays many products are virtual (think apps, software, and websites) so tech skills are needed to create and evaluate them. Product managers and testers fill those roles.
Software Applications Tester, Better World Books
Product Manager, Hopper
CONTENT
Writing and tech might seem as far apart as the North and South Poles but one of the most up-and-coming areas in the digital space is content marketing. The goal of online content is to make a connection with customers through storytelling and sharing. So, if you know how to create engaging blog posts, videos, or graphics, there can be a place for you in content.
Tech News Writer (part-time, remote), Bustle
Graphic Designer, Jane
Web Content Specialist, MINDBODY
SOCIAL MEDIA
You might not have realized it but if you're a wiz with social media, chances are you've picked up some tech know-how as you've been building your online presence. And those digital talents, combined with your people skills and a knack for trending topics, will put you in high demand for roles in the growing field of social media.
Social Media Strategist (remote), Define American
Social Media Coordinator, The John F. Kennedy Center for the Performing Arts
DESIGN
Turn your passion for beautiful things into a fabulous tech career in design. Your eye for color and proportion and your sense of what's visually appealing could be your money maker in one of the many different design roles in the tech world.
DEVELOPMENT
You'd be forgiven for assuming that jobs with "developer" or "engineer" in the title are reserved strictly for computer science grads. But, fortunately, many of them are open to you even if you've just built a foundation in tech skills. Bonus: most are well-paying and exciting too!
JavaScript Developer (remote), Doist
Front End Engineer, Nerdery
Junior Python Developer, Penguin Random House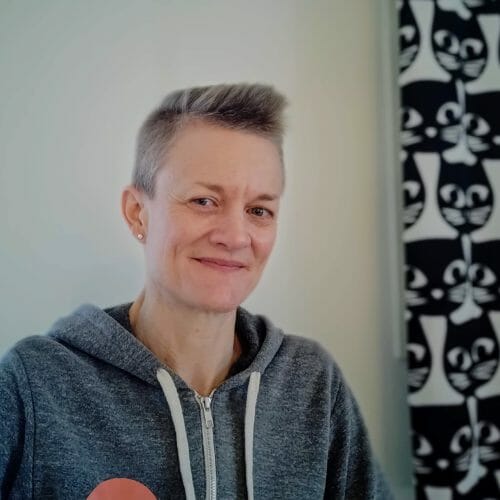 Kelli Smith is Senior Operations Manager at Skillcrush. She has covered tech skills, careers, and productivity for Skillcrush and The Muse, and her work has appeared in Inc. and Business Insider. She has an MBA in international business and has worked for over twenty years in education. Kelli is a huge fan of dancing, podcasts, and to-do list apps.