7 Tech Side Hustles That Seriously Pay
We've put together a list of seven hustle ideas that seriously pay (Spoiler alert: between $32/hr and $75/hr), plus examples of the rates freelancers in those roles are asking on freelance work site Upwork.
While tech skills can provide an actionable and achievable path toward a complete career change, it doesn't have to be as extreme as all that. Flexibility is one of tech's most defining features, and part of that flexibility is the wide range of ways tech skills can be used. Yes, you can land a full-time job in tech working for a single company, or launch your own full-time business working for yourself. But what if either of those options are more than you need? If you're a parent or caretaker looking to make extra cash on the side, someone who wants to supplement their day job with an additional income stream, or a retired person looking to boost a fixed income, is tech still for you? The answer is yes!
Whether you're working toward full-time tech employment or you're hoping to score part-time work that actually pays, keep in mind that learning tech skills will allow you to take advantage of the growing gig economy by starting a tech side hustle. Intuit, the parent company of TurboTax, says that in 2017 "gig" freelancers (including everyone from Uber drivers to traditional freelancers like plumbers and electricians) made up about 34 percent of the workforce, a number that Inuit projects to reach 43 percent by 2022.
Tech skills are an ideal way to break into this rapidly growing sector (and in many cases to do so flexibly or remotely), so we've put together a list of seven hustle ideas that seriously pay, plus examples of the rates freelancers in those roles are asking on freelance work site Upwork. Spoiler alert: Based on current Upwork listings, working these side hustles for ten hours a week could net you $1,280 to $3,000 a month.
Table of Contents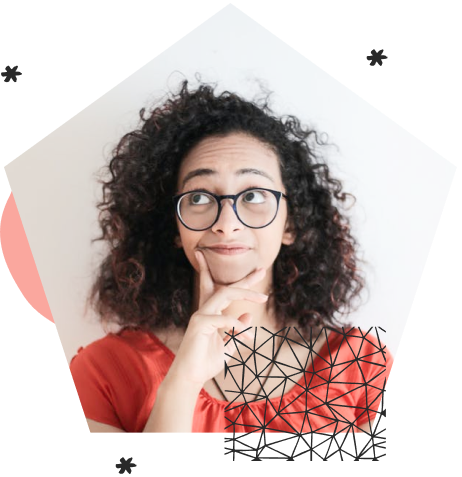 1. Web Development
Becoming a web developer is the end game for a lot of people learning tech skills, and for good reason. The Bureau of Labor Statistics (BLS) lists the 2017 median web developer salary at nearly $70,000 per year and projects a 15 percent job growth rate (much faster than average) between now and 2026 — all of which means web development is a lucrative and future-proof entry point into tech. But it's also a very flexible field — while you might picture yourself down the road working full-time job as a web developer for one company (or running your own freelance business), there's nothing stopping you from taking on paid clients and making extra cash while you're still learning the ropes (or taking up part-time web development as a long-term side hustle).
Once you know fundamental web skills like HTML and CSS (markup languages used to format and stylize web pages) you'll be able to start building basic websites, and these are skills that can take as little as a few weeks to learn. Add some JavaScript (a scripting language used to add animation, interactive forms, and other dynamic features to websites) and familiarity with WordPress(software for creating, publishing, and managing digital content) to your toolkit, and you'll have an even wider range of sites you can build and clients you can land. Free tutorials on HTML, CSS, and JavaScript can be found on sites like Codecademy and w3schools, and—when you're ready to expand your skills further—paid, instructor-led courses from sites like Skillcrush can help take your game to the next level.
Average Web Developer rate on Upwork: $75/hour
2. Web Design
Where web development is the building of websites, web design is the process of designing what a website will look like. This includes making sure the site is aesthetically pleasing, while also creating a sensible layout that's easy for people to use whether they're on a computer, tablet, or smartphone. Web design typically involves tools like Photoshop (an industry standard image editing program) and Webflow (a software program used for web design layouts) to create mockups of how finished sites will look. Like web development, web design is a field you can start freelancing in as you learn. And if you've put together some of the web development skills outlined above, all the better—you can earn even more extra cash by combining web development skills with web design skills and providing a full service freelance option for paid clients. You can find basic web design courses online at sites like Coursera, or take a deeper dive with Skillcrush's Web Designer Blueprint.
Average Web Designer rate on Upwork: $74/hour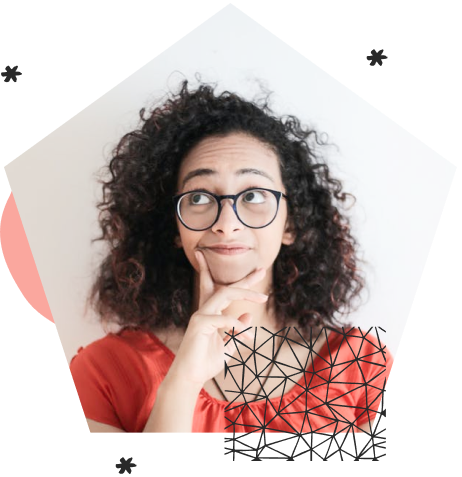 3. SEO Consulting
SEO (search engine optimization) is a tech speciality you can pick up while learning other skills (like web development or design), giving you a another option for making side hustle money. It's the practice of improving a website's ranking with search engines like Google and Yahoo, meaning the site will show up higher in search results. SEO consulting jobs involve staying up to date with SEO best practices and helping clients implement these practices on their website—this includes researching keywords (the terms used on search engines like Google that are bringing users to your website), analyzing website traffic and trends (identifying what other sites your users are coming from, what links from your site they're clicking on, etc.), and using this information to improve your website's search rankings. Google's Search Engine Evaluator Guidelines is a key place to start if you want to learn more about SEO, after which you can familiarize yourself with industry standard analytics tools like Google Analytics, NetInsight, and Webtrends. Lastly, while developer skills aren't a must for SEO specialization, any web skills you've picked up will also help your cause. SEO specialists often work closely with developers to consult on issues like site loading speeds, outdated or broken links to URLs (web addresses), and optimizing HTML tags (tags that identify HTML documents for visiting web browsers), so being able to speak on these issues using development concepts and language will improve your effectiveness at the job. Basic understanding of skills like HTML and CSS (so you know your way around the structure of a web page) and WordPress (so you're familiar with how to edit and optimize content stored on the WordPress platform) are recommended for SEO consulting.
Average SEO consultant rate on Upwork: $66/hour
4. Copywriting
Copywriting might not seem obviously related to tech, but—if you already have a writing background—tech skills can help get your freelance writing online in ways that lead to extra money. Think about it—while tech mainstays like websites, web applications, software, and marketing emails are all built with coding languages, those products are used to convey content that's written in human languages. A stunning looking, easy to use website or app is still going to be dead on arrival if it's a home for bad copy, so if you know your way around the written word (and particularly if you can combine that knowledge with basic tech skills like HTML, WordPress, and SEO fundamentals) there's a whole world of companies and clients hungry for freelance writing.
Average Copywriting rate on Upwork: $69/hour
5. Social Media Manager
Chances are—even if you're brand new to tech skills like coding languages and digital design—you've logged some time on social media. However, social media has become such an unconscious part of daily life that you might not even realize having an elite Twitter game or killing it on Instagram are marketable tech skills. The good news is, they certainly are. While you might have social media dialed in, there are plenty of companies and clients out there who don't (and who are willing to pay a social media manager to handle it for them). Social media managers typically combine experience using major social media platforms (Facebook, Twitter, Instagram, etc.) with copywriting skills (you've got to keep those posts and tweets concise-yet -zippy), a bit of SEO knowledge (in order to understand how to analyze and manipulate online traffic), and a basic foundation in tech skills like HTML, CSS, and WordPress (useful for creating custom email templates and blog posts). Put those skills together, and you'll be ready to seek out part-time work and extra income through a social media manager side hustle.
Average Social Media Manager rate on Upwork: $32/hour
6. Tech Support
Having a background in tech or computers is absolutely not a prerequisite for learning tech skills—tech careers are achievable for everyone regardless of where you're at experience-wise. That being said, as you familiarize yourself with tech you'll inevitably start learning your way around computers and technology. And that means you'll begin accumulating a knowledge base that people are happy to pay for. Tech support jobs are projected to grow faster than average (by 11 percent) between now and 2026 according to the BLS, so even if tech support isn't your final tech destination it can be a lucrative sideline as you hone your skills. Certification programs like Google's IT Support Professional Certificate are an efficient way to both learn more about tech support and be able to demonstrate your knowledge to potential clients. But don't let the idea that you have to know everything keep you from trying to earn money with a tech support side hustle. The more time you spend with tech, the more you'll see that "knowing tech" means knowing how to use Google and other resources to solve problems, rather than magically knowing all the answers.
Average Tech Support rate on Upwork: $37/hour
7. QA (Quality Assurance) Testing
QA testers are responsible for running tests on websites, applications, and software programs to identify coding flaws and bugs. If you're new to tech this kind of work might sound out of reach, but it's actually an ideal platform for learning more about the coding process. QA testers themselves aren't the ones writing the code (their job is knowing how to run the automated tests that inspect code for problems), meaning you don't have to be a master coder to do QA work. However, if you start a QA side hustle you'll be up close and personal with plenty of coding examples to learn from—while also getting paid. If you're interested in learning more about QA testing, sites like Udemy and Lynda offer online courses.
Average QA Testing rate on Upwork: $47/hour
Scott Morris is Skillcrush's staff writer and content producer. Like all the members of Skillcrush's team, he works remotely (in his case from Napa, CA). He believes that content that's worth reading (and that your audience can find!) creates brands that people follow. He's experienced writing on topics including jobs and technology, digital marketing, career pivots, gender equity, parenting, and popular culture. Before starting his career as a writer and content marketer, he spent 10 years as a full-time parent to his daughters Veronica and Athena.