Start a Career in Tech over 40 with Confidence
Ageism is real, but you can still find success in tech if you start after 30, 40, 50, and beyond.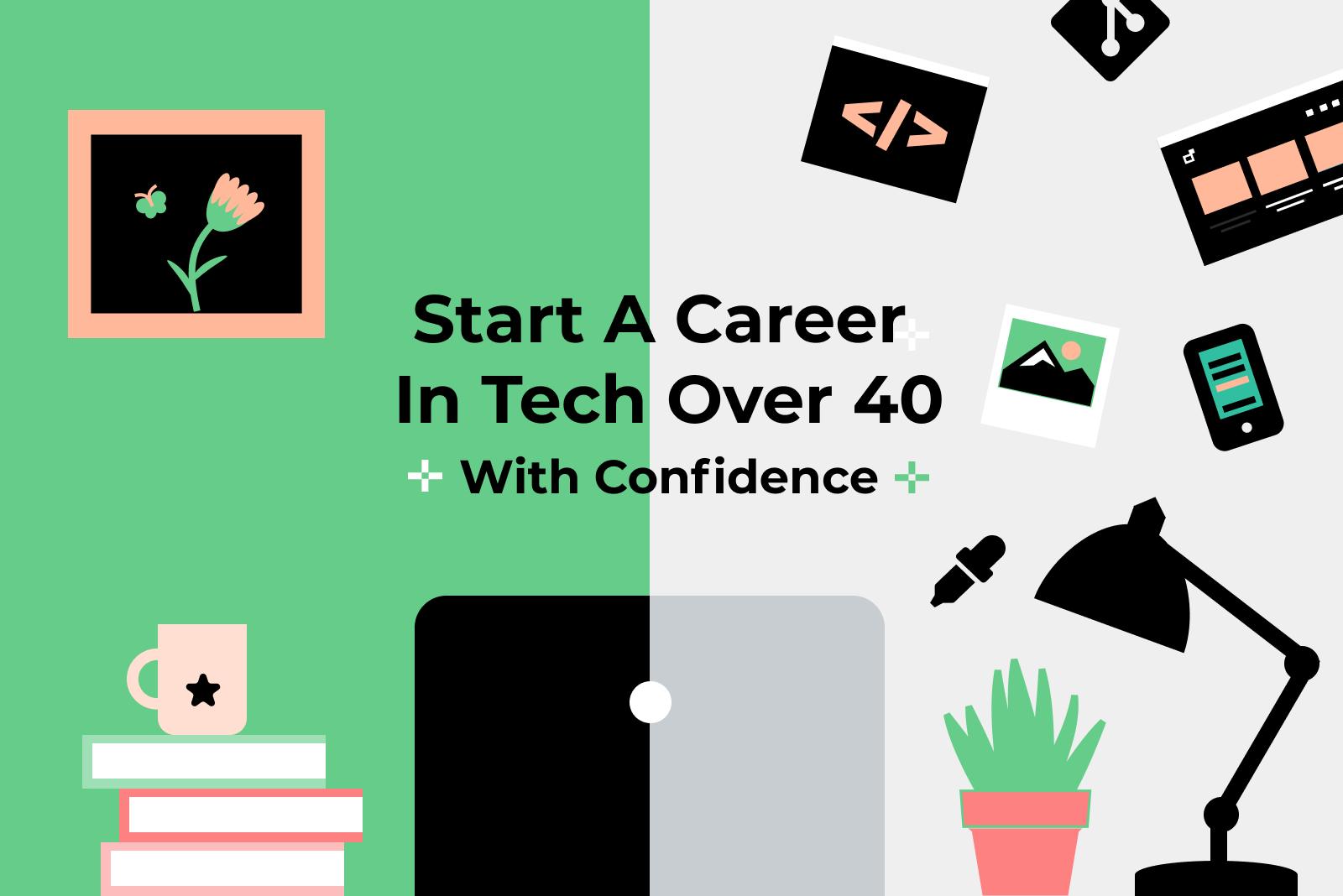 "Is it too late for me to make a career change into tech after 40, 50, or even 60?" This is a question we hear at Skillcrush all the time, from people of all ages. The short answer is that no matter what your age, you absolutely still have time to begin a fulfilling and lucrative career in tech.
As someone who made the switch into tech in my mid-40s, I totally get it. Worrying about returning to square one career-wise, not knowing how to break into a new field, coming up with the time and money to learn the required skills, feeling self-doubt, plus confronting age discrimination—are all valid fears that can stop you before you even begin.
I still remember how intimidated I was by the idea of breaking into a whole new industry later in life, and later than what felt standard in tech. However, it's by far the best career decision I've ever made. As operations manager at Skillcrush, I have a job I love and am excited to keep doing for many years to come. And I am absolutely not alone!
Of course, bias is real. There are anti-ageism laws in place in many countries, including the U.S. (where anti-ageism laws vary by state). Though that doesn't mean companies always follow them. Discrimination of any kind is unfair, and it's high-time that tech was more inclusive of people from all walks of life.
📌 Related: On Being the Only Women of Color in the Room in Tech
In this article, I share my advice for navigating a scene that has the perception of a "young industry." I'm speaking from my own experiences, my conversations with recruiters who specialize in placing career changers, and the input of Skillcrush students who have experienced a career change in midlife.
My focus is on breaking into tech after 40 because that was my experience, however, the real secret is that there is NO age that is too late for you to move into tech. Bill Gates may have learned programming in middle school, but that's just one of many paths into the world of tech.
Table of Contents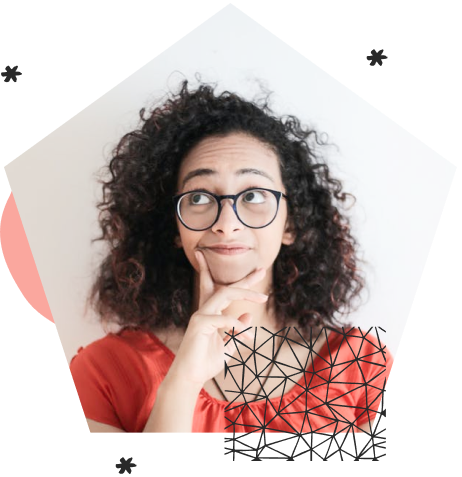 Worried you're TOO old to make a career change into tech? Think again! Career Expert and Workplace Futurist, Kerry Hannon, says even if you're in your 50s, 60s, or beyond, it's never too late to make a career change.

How I got started in tech after 40
It took almost 20 years to realize that tech was the place for me. But, once I did, I went from my first coding class to my first job in tech in a few months!
I have undergraduate and graduate degrees in Russian and business, but launched my career with no goal except wanting to work abroad. I held an international job in customer support in cargo logistics that wasn't a fit. After that, I spent over a decade trying to make it work as a freelance corporate language instructor before realizing it wasn't for me either.
Two careers in and 43, I lost hope — until I reviewed some things I enjoyed doing in my free time. I loved: making online content for my dance groups, trying out new apps and programs, and solving my friends' computer and phone issues. So it seemed tech might be on my career path.
I registered for an online HTML and CSS course (through Skillcrush!), and in a few days began building my portfolio site. Weeks after that I created a simple website for a kindergarten where my friend worked.
While freelancing, I kept learning tech skills, and also spent a lot of time building relationships. I started following Twitter accounts, listening to podcasts, and attending tech meetups to learn more about the industry. This was key, because through all of that experience, I realized a career as a web developer might not be right for me.
Thankfully, I'd learned that coding wasn't the only career option in tech. I started talking with people about how I could combine my work experience in customer support and education with my tech know-how, and soon I had an offer to join Skillcrush as Customer Support Manager. After about three years, I transitioned into my current role as Operations Manager.
Your path might (and likely will) look totally different from mine, but I share to show you really can change to a totally unrelated field and end up working in tech in a short amount of time. And, even if, like me, you don't end up as someone coding and/or designing all day, tech can still be a valid new career for you.
(back to top)
The benefits of starting a tech career past 40
Before we talk about the challenges of getting into tech in your 40s (or later), let's look at the advantages that the career change can bring you.
A career move into tech presents options
It may appear, as you get older, the number of midlife career change options is less and less. But, by upskilling in tech, you can open the door at so many companies and high-paying roles, in and out of the tech scene.
Skillcrush CEO Adda Birnir says, "There is the formal tech industry and then there is the tech within every industry. There is not a company in the world that couldn't benefit in some capacity from more digital savvy and digital literacy."
According to the Computing Technology Industry Association, there were 3.6 million tech job openings in 2021 alone.
Getting started in tech doesn't just mean becoming a designer or developer, either. You can use tech skills in all kinds of jobs, such as marketing, social media management, project management, product management, content creation, customer support (where I started in tech), and more.
Beyond that, tech is an industry that supports work outside of a traditional office. As Adda said about her own experience as a freelancer in tech:
"There are ways to make money that don't involve getting a full-time job at a company. There are costs and benefits in every situation, but working freelance can be a great way to navigate around some things that, frankly, you don't have control over. There's also great power in learning how to make a living without relying on a single employer."
Aside from freelancing and being self-employed, many people in tech have long-term full-time and part-time jobs. Others prefer contract positions with more flexibility. Tech is also a great career field for those who like remote work and the increased work-life balance it provides.
You can boost your salary and improve your job security
Financial pressures might be higher than they were in your 20s compared to mid-life as a 40-year-old or 50-year-old. In that case, you likely don't want to spend years working low-paying jobs just to pay your dues in a new industry. Luckily, tech salaries are high across the board, even for many entry-level roles.
Here are a few median salaries to give you context:
| | |
| --- | --- |
| 💲 Visual designer | $ 72,000 |
| 💲 WordPress developer | $ 76,000 |
| 💲 UX designer | $100,000 |
| 💲 Front-end developer | $108,000 |
| 💲 Python developer | $119,000 |
(Data sources: Indeed and Glassdoor)
And hundreds of thousands of new tech jobs will become available in the future. Research by the U.S. Bureau of Labor Statistics shows employment in tech growing 13% from 2020 to 2030, much faster than the average for all occupations. "These occupations are projected to add about 667,600 new jobs" (U.S. Bureau of Labor Statistics). And tech roles are available even in economic downturns (as they are now, during the COVID-19 crisis).
You can (finally) get job satisfaction
If you're like me, moving into tech can be the way you finally find career happiness. A big part of why I knew my job at Skillcrush was a fit for me was because I was able to work remotely from day one, so I could keep living in the place I love.
You might consider switching to tech because you need to get more job security or want to do more interesting and creative work. Or maybe you want to have a job that also lets you serve a greater purpose.
While we can find work like this in other industries, tech really offers a lot of options for diverse and flexible work, which is why getting a tech job can be a "finally" moment for later-in-life career changers.
Source:
Stack Overflow
Statistics show that job satisfaction in the industry is often high. Stack Overflow's 2020 Developer Survey reported 83% of developers are happy in their jobs and Glassdoor's "50 Best Jobs in America for 2020" ranked six tech jobs in the top ten of all jobs when looking at job satisfaction, average salary, and number of open jobs.


Source: Glassdoor
(back to top)
The challenges of transitioning to a tech career in your 40s and 50s
As gratifying as my current career in tech has been, I'll admit that there were some bumps upfront. Below are some of the specific challenges I faced when making the switch into tech.
If you're experiencing any of these, know that they are valid concerns — and also that you can figure them out.
Fear of starting over
For making a new career change at age 40 or age 50, or any time, actually, it can seem like you have to start from the very beginning again. Like you have to throw out all of your education and like the past 20 years or more spent working in other fields was a complete waste of time.
But, you're not actually starting over. You can use many of the transferable skills and strengths you built in your past in tech — they add up to make you a unique candidate. In fact, capturing your work experience and personal story in your professional online identity can help you stand out from the crowd of job candidates and be memorable to employers.
Figuring out how to get started
Sometimes, it isn't fear that stops you from leaving your current position and moving outside your comfort zone. It's easy to avoid taking action because you simply don't know what to do.
The important thing to remember is that nothing will happen until you start. Even if you don't know where you want to end up — how can you, if you're new to the field? — dipping your toe into fundamental skills like HTML and CSS will open the door for you to figure out what your next steps are and increase your self-confidence.
Finding the time and the money to make a career change after 40
A study by the Federal Reserve Board showed that more people in their 40s report having financial stress than any other group.
Time can be a scarce resource, too, especially if you're working and taking care of children or adults.
Being short on time and money is a challenge, but it's not a barrier to making a career change. There are self-paced and affordable online courses, plus you can recoup your investment quickly through freelance projects.
Dealing with imposter syndrome
When I asked Skillcrush students in their 40s and 50s about their biggest challenge to making a career change and the job search, imposter syndrome was at the top of the list. Imposter syndrome is when you doubt that you're able to do something, even though you have the qualifications for it. And sometimes it shows up as a voice that tells you no one else will believe you can accomplish something, even though you know you can.
You can experience imposter syndrome for lots of reasons, but changes in your job can easily cause you to feel inadequate. We base so much of our identity on our work and our success; and it makes sense.
Facing Ageism
It's important to note that age discrimination can happen at any point in your career — in your 20s, you could be told you're too young to get a promotion, while in your 40s, 50s, or 60s you're told you're too old for a new role.
No matter what stereotypes might exist, age does not determine if someone will be good at a job or not. In fact, studies have shown that some skills, like memory, language, decision-making, and social and emotional skill, can become even stronger as we grow older.
Age-related discrimination is something we shouldn't have to navigate, but it's a reality, and one of many brands of discrimination plaguing the tech industry. Fortunately, there are ways to look out for bias while job searching (more on that below!)
Tips for making a career change into tech over 40
1. Don't worry about going back to school for a degree
It's important to note that you won't need an expensive 4-year education to be qualified for a job in tech. A computer science degree isn't a necessity, which makes tech a great field to get started in after 40.
Instead, you can learn via online or in-person classes, and grow your skills and get experience by participating in the tech community. A portfolio, resume, LinkedIn profile, and a great interview can land you a tech job — no fancy degrees or decades of experience required.
2. Leverage your experience (it was not a waste of time!)
When I speak to Skillcrush students in their 40s and up who want to change careers, one concern I hear them repeat is that they've "wasted" decades in a former career path that holds no relevance to their current search.
But you shouldn't be so quick to dismiss your past.
Michele Heyward, founder of PositiveHire, notes that even when you're changing careers, your past experience is valid. "Although a person doesn't have experience in tech, their previous experience has value," she says. "This is difficult for many women to understand, especially for creating their value proposition." Even women who have been engineers can struggle with valuing their work history, Heyward says.
No matter what you've done before or how you identify, you can show how your work (and life) history is relevant and useful in tech. The important part is learning how to frame your past experience.
3. Tap into your existing network to find opportunities
Another advantage to being in your 40s is having met plenty of people over the years. While you might only think of past coworkers or supervisors as part of your professional network, since tech is everywhere nowadays, anyone you know could be your link to a career switch.
For example, I was only a few weeks into my first Skillcrush class when a friend referred me to my very first client. Your connection could be a family member, a neighbor, an alum from your college, the salesperson at your favorite shop, or someone you've been chatting with in an online interest group.
4. Seek companies supportive of all employees
In an ideal world, all companies would be safe and supportive for professionals of all ages, genders, ethnicities, etc. But "part of applying for work nowadays is, unfortunately, assessing companies for how inclusive they are," Adda says.
📌 Related: How to Tell if a Company is (Actually) Supportive of Women of Color
When looking to change employers, seek companies that treat employees fairly, support diversity, and have a mission you can get on board with. Here are a few ways to do that:
Use inclusive job boards
According to Skillcrush's Digital Media Specialist Aleia Walker, one way to select for companies with mission, values, and policies you support, is to use a diverse job board, like PowerToFly or Tech Ladies. 📌 Related: On Being the Only Women of Color in the Room in Tech
Look for red flags & evidence of inclusivity
Beyond that, keep an eye out for warning signs that a company may suffer from age bias. Look out for terms like: "digital native" and "recent graduate," both concepts that are used to discriminate against older applicants. Think twice if an online application requires your date of birth or date of graduation. And, be wary of questions used in age-based discrimination, like asking about your caretaking situation or retirement plans. Besides the job listing itself, do your research on the company. Look at their website and social media. What do they talk about (or not talk about) on their about page? Are the photos of employees diverse? Are the images of and references to their company culture inclusive? Do they publish a diversity and inclusion report or other content on the subjects?
Look at the company's existing employees
Another way you can vet a company to see if it supports employees of all ages is to look for info about the people working at the company and their careers. (You can find this information on a company's website or by searching LinkedIn.) Look for stories of career changers like you, and evidence of development opportunities. If some employees have had multiple past roles or careers, or have held different titles at the company over the years, that's a good indicator the company supports career changers and internal advancement. Ask about age diversity if you have a connection at the company or confirm an interview. If you're comfortable, you can even ask if the people you're meeting with are representative of the company as a whole.
Think about pay and benefits
Look at pay and benefits through the lens of ageism too. A company might share with candidates specific salaries or general information on salary levels, which should be based on skills, regardless of employees' ages. Benefits for different life stages are a good indicator a company is inclusive of all ages too. Things like:
Dependent care stipends not limited to children
Leave-time not limited by family circumstances
Strong retirement-related benefits
Flexible working hours, times, and locations
5. Start somewhere, and figure it out as you go
It's easy to fall into decision paralysis figuring out what kind of tech job you're aspiring to. But keep in mind that it is virtually impossible to know with certainty what kind of work you want to do before you have even gotten your feet wet.
Instead, focus on learning fundamental qualifications that apply in a vast variety of roles — such as knowing HTML and CSS, Git and GitHub, and design principles.
Meanwhile, think broadly about the work you'd like to do in tech, recommends Heather Coll, career coach at PowerToFly and recruiter consultant at health technologies DLH Corp. If you love problem solving, that's key in development roles. Or, if you have customer support experience or strong communication skills, that's applicable in client-facing fields like user experience or digital marketing. Plus, you'll likely uncover even more career choices when you launch a job search.
Some options that can be a good fit if you're switching into tech mid-career include digital marketing, visual design, front end development, and WordPress development. As you get involved in the world of tech, "Schedule informational interviews with people doing what you hope to be doing soon, learn from them, gain and follow their advice. Even better if this networking leads to an opportunity where you can volunteer to help with a project."
If you're like me, you'll find the right role through trial and error — by learning skills, experimenting with self-employment through freelancing, facing setbacks, and getting career advice from others in tech until you've found your sweet spot.
Whatever you do, don't let midlife stop you from starting a career transition to tech. Coll says, "I know ageism is still a thing. However, I'm noticing that tech companies are getting it. They're telling me that some of their best employees are their older employees. They're getting the merging of what you've done in the past with tech."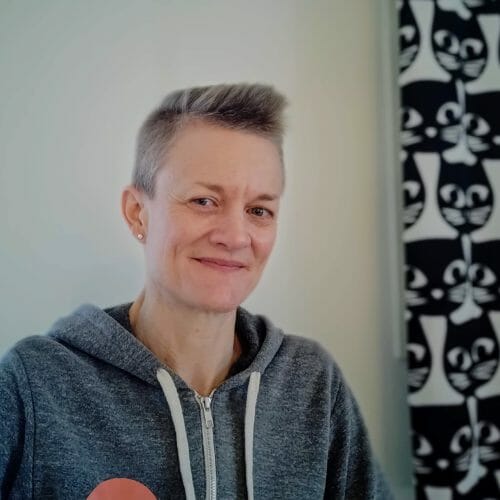 Kelli Smith is Senior Operations Manager at Skillcrush. She has covered tech skills, careers, and productivity for Skillcrush and The Muse, and her work has appeared in Inc. and Business Insider. She has an MBA in international business and has worked for over twenty years in education. Kelli is a huge fan of dancing, podcasts, and to-do list apps.