Exactly What You Need To Know To Break Into Tech After 30
Exactly how to land your dream job in tech (at any age!)
If you're like lots of my friends, you might feel like tech is only for high school students Snapchatting and Vine-ing their lives away. Or you might think that only 17-year-old wunderkids can be successful in a startup. But it's never too late to get a career in tech. I made the switch in my mid-40's, and I'm happier than ever with my career now.
Of course you need specific tech skills to get a career in tech, but you can get those skills faster than you think and you can land plenty of fulfilling, high-paying jobs that don't require a degree in Computer Science.
But what else can you do to get going in tech if you're in your 30's, 40's, or even 90's? Try out these 8 tips to make your way into a career in tech regardless of your birth year.
Table of Contents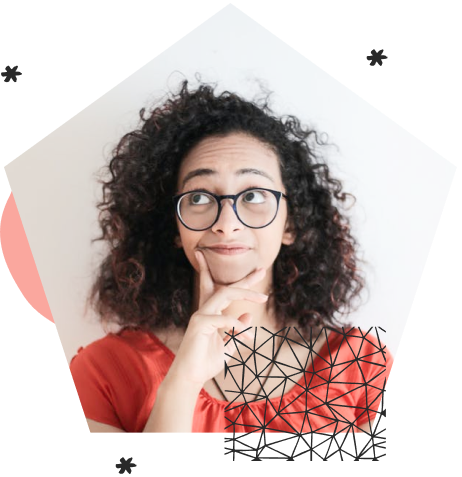 Worried you're TOO old to make a career change into tech? Think again! Career Expert and Workplace Futurist, Kerry Hannon, says even if you're in your 50s, 60s, or beyond, it's never too late to make a career change.

1. Start small
Even though you might be looking to do a major job overhaul or a complete career change, you don't have to do it all overnight. Take it bit by bit instead. For example, you can look for tech-related tasks to do at your current job or you can do a small freelance project like a creating a landing page for your writer friend or helping with a plug-in for a local business's WordPress site. Whether you get paid for the work or do the project pro bono, you'll be filling your portfolio and boosting your confidence.
2. Build your network
Making connections in the tech world can be especially important when you're trying to break into an industry. That means you'll need put yourself out there, but it doesn't mean it has to be awkward or difficult. In fact, you can have a great time meeting like-minded people and gaining more skills by going to tech meet-ups, attending conferences and seminars, and participating in online communities.
And don't forget that, as someone who's had some kind of career life for a few years at least, you already know lots of people professionally. And, no matter what industry you've been in, you're sure to find "techies" among your contacts.
If you're worried that you'll be eldest person in the room at a tech meetup, don't sweat it! You'll bring your experience from other fields to the table, and besides, surrounding yourself with coders of all ages is a great way to find inspiration.
3. Get into social media
Hanging out on Facebook or tweeting all day long might not be your "thing"—and it doesn't have to become your way of life. But social media is a major hub in the tech world for making connections and sharing information. (I speak from experience here. When I saw a fellow Skillcrush alum tweeting about her career change, I got inspired to finally take action on making the switch myself.)
You can take advantage of the open tech conversations all over social media by following some Twitter lists and joining tech-related Facebook groups. Feel free to simply follow along with the conversations in the beginning. Then, as you get to know the people and find more areas of interest, you can become an active part of the communities and take advantage of the contacts and information that can boost your tech career.
4. Forget your age
You might feel concerned about not being the youngest person on the team, but all that really matters is that you can do the job and that you're a fit for the company. So, there's no need to refer to your age (even jokingly) or to overcompensate for it. If you don't make a big deal about how old you are, then potential employers shouldn't either. And, if they do, that's just not the kind of place you want to work anyhow, is it? You can tell them to go watch The Intern!
5. Update your application
One way to avoid pointless discussion of your age is to update your resume. For example, you can (and probably should!) leave your very earliest positions off if they're not directly relevant to the new job you're applying for.
And you should make sure you're up on the latest trends in applying for jobs like email cover letters.
These updates to your job search are important both because you'll have new skills to show off in your resume and cover letter and because the job application process has probably changed since you last applied for a position. Submitting application materials in keeping with the times shows that you're up to date on all the important trends in the industry.
6. Connect your past to your future
Just because you're following a new path now doesn't mean you have to forget the road behind you. Find out how you can apply what you've learned and done before to what you're aiming for in tech.
I was able to combine my first career in customer service and my second career in language education with tech skills to create a career in tech that I love. You can do the same by considering all your skills that are transferable and emphasizing them when applying for and interviewing for jobs in tech.
[download-quiz]
7. Consider flexible work
In the same way that you can take baby steps to get experience in tech, you can also take on different types of work in the industry to segue into the job you want. While there are plenty of 9-to-5, location-based jobs in tech, there are also project-based, freelancing, part-time, and remote options galore. If you find some that fit, employers will appreciate your flexibility, and you'll get the great perks of a flexible job and the opportunity to test your new tech wings in a less drastic setting (think: no bean bags and Converse sneakers for 10 hours a day!).
8. Be confident but humble
You've already built at least one career, and now you're working hard to get a new one. You've got plenty to be proud of, so don't doubt yourself. And don't let your fears keep you from going for what you want.
At the same time, you should be prepared to start at the beginning when you make the leap into tech. You'll most likely be in a junior position in the beginning, but junior jobs can be terrific– and high-paying! Just enjoy the work, keep learning, and look out for all the opportunities that will definitely be coming your way in your new career in tech.
Take it from me, you can absolutely start a successful new career in tech, even if your high school prom photo includes things like a perm and blue eyeshadow…or even a poodle skirt! ;)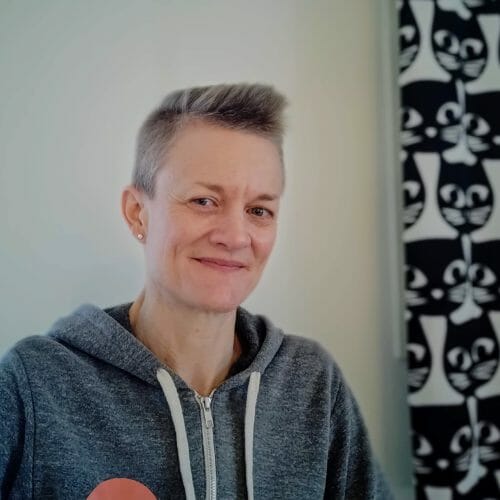 Kelli Smith is Senior Operations Manager at Skillcrush. She has covered tech skills, careers, and productivity for Skillcrush and The Muse, and her work has appeared in Inc. and Business Insider. She has an MBA in international business and has worked for over twenty years in education. Kelli is a huge fan of dancing, podcasts, and to-do list apps.