Am I Too Old to Learn to Code?
Is there an age limit on the tech industry? We say no! Find out why.
Entering your 40s, 50s, and 60s is a tremendous milestone. By this time you might have traveled, started a family, or realized a passion. You might have also considered a new career in tech.
Why should you learn to code and enter tech? The tech industry is growing fast!
According to the U.S. Bureau of Labor Statistics, computer and information technology occupations are projected to grow 15% between 2021 and 2031, faster than the average for all other professions. The projected increase equates to an addition of 682,800 well-paying jobs, with the median salary for all computer and information tech occupations amounting to $97,430 in 2021.
There are a plethora of opportunities for growth and an eventual career change. But if you're a bit of a cynic, one question might remain: Am I too old to learn to code?
In this article, we debunk the age limit on the tech industry, as well as explain the pros and cons of learning to code and how you can become a coder.
Table of Contents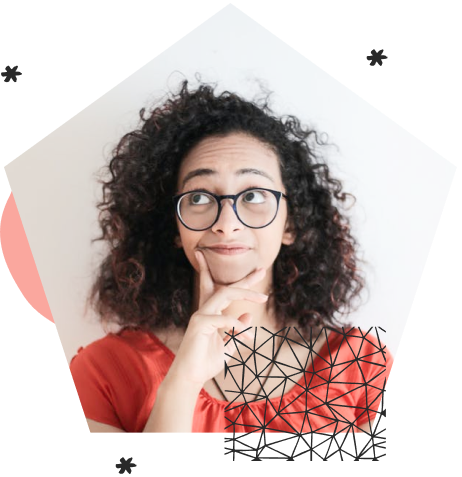 Am I Too Old to Learn to Code?
No, you are not too old to learn to code or become a coder. In fact, there isn't an age limit for a beginner joining the world of computer programming.
Like any new world, you'll need to learn the basics, the language (in this case, programming languages like JavaScript and Python, more below!), and roles (is there a difference between a programmer and a developer?). The learning ahead may seem great but first you just need someone to teach you.
But before we dive into coding education, let's address why there is a perceived age limit on the tech industry.
Many demographic groups disqualify themselves from entering tech because of the image the industry perpetuates.
The image of a 20-something man, drinking Mountain Dew, and hovering over a super computer in a dark room comes to mind when I think about the tech industry — thanks, The Social Network. Or single 30-somethings (without children) crowded in a posh Silicon Valley board room.
But it's not just the image that may come to mind. Let's look at the statistics.
According to CompTIA, the tech industry is largely white and male. Only 8% of tech employees identify as African American or Black, compared to 12% of the entire workforce. Eight percent of employees in tech identify as Hispanic or Latino, compared to 16% of all occupations. And 26% of people in tech identify as a woman, compared to 49% of all occupations.
While CompTIA does not expand upon age, the Bureau of Labor Statistics reports that the median age for all internet professionals is 34.6. Likewise, there is very little data on working families in tech.
These statistics can make it feel like the algorithm is hard-coded against you, but there is hope. In recent years, several coding schools (like Skillcrush 😉) and employers have cropped up to close the tech employment gaps.
While I'm at it, let's dispel a few more myths.
You DO NOT need a computer science degree to enter tech but a thorough coding education — self-taught, self-paced and/or via traditional synchronous learning — is highly recommended.
You DO NOT need tech experience to make a career change into tech, although a strong portfolio and soft skills are advised.
You DO NOT need to live in Silicon Valley to have a prosperous tech career. Remote work is increasingly accessible — you just need a computer and internet connection!
If you are 40+ years old, you can learn to code and enter the tech industry. But the experience won't be without ups and downs. Continue reading for more.
Pros and Cons of Learning to Code at Age 40, 50, or 60
Advantages of Learning to Code and Entering Tech
Acquire New Technical Skills and Career Opportunities
👍 Advantage: The tech industry is wide-reaching and impacts nearly every present-day function, from the obvious like web development and web design to unsuspecting applications like music production. Coding skills are applicable in almost any setting, leaving the number of career opportunities up to the imagination.
🙌 How to Capitalize: Learn the coding basics first, of course! The basics include:
As you advance, you may learn more advanced programming languages like Python and Ruby or coding languages more niche to your area of interest. For example, musicians may use SonicPi to compose music and scientists may use MATLAB to assist research.
Keep a portfolio of completed projects as you acquire technical skills to document your progression and present to employers.
Leverage Transferable Soft Skills
👍 Advantage: At 40+, you have a wealth of transferable soft skills invaluable to the workplace. Strong written and communication, time management, and critical thinking are all examples of skills that you've honed throughout your career. Use these skills, as well as relevant experiences, to sway tech recruiters and win over employers.
🙌 How to Capitalize: If you desire a new career in tech, leverage your transferable skills and experience. Work with a career coach or on your own to identify relevant and transferable skills that apply to your desired career.
📌 Related: What Skills Do I Need to Know Before Applying to Tech Jobs?
Challenges of Learning to Code and Entering Tech
Ageism
👎 Challenge: Am I too old to learn to code? This concern is not unfounded. Ageism is the act of treating a person less favorably based upon their age. Ageism can be as explicit as an "Okay, Boomer" comment or as covert as withholding a promotion in favor of a younger employee. Make no mistake that both ageist examples are inappropriate and potentially illegal under the Age Discrimination in Employment Act (ADEA).
🙌 Solution: Know your rights! The ADEA protects workers ages 40 and older. The federal law prohibits employers from granting conditions of employment — job assignments, layoffs, promotions, benefits, etc — based on age.
Connecting with Younger Peers
👎 Challenge: Each generation is shaped by its collective experiences. Generation X experienced the fall of the Berlin Wall, the Watergate Scandal, and the space race. Millennials experienced 9/11 and the collapse of the economy in 2008. And Generation Z lived through the COVID-19 pandemic. Inherently, these life events influence values, traditions, language, and life outlook.
🙌 Solution: While it may initially seem daunting to connect with younger peers due to unique lived experiences, engrained values, and generational language gaps — it all starts with a conversation. Attending intergenerational work events, like luncheons, workshops, and happy hours, are a great way to break the ice. Keep in mind that being in the same setting does not automatically break barriers. Active listening and clear communication will go a long way in establishing healthy professional relationships.
📌 Related: How to Feel Confident Starting a New Career in Tech After 40
Fast Technological Developments
👎 Challenge: In the event that you've been living under a rock, it's worth mentioning that the tech industry moves quickly. How quick? Thirty-three years stand in between the release of the first personal computer in 1974 and introduction of the first iPhone in 2007. That's not all, though, technology has expanded beyond personal devices. Artificial intelligence, cryptocurrency, and quantum computing are just a few advancements that entered the market in the previous century.
This can be fascinating to observe as a consumer; however, as an older tech professional, it can mean fast-changing priorities and tight deadlines.
🙌 Solution: The tech industry may be fast-paced, but that doesn't mean you don't hold any power. You can take steps to control your environment. Steps include:
Managing expectations
Planning ahead
Taking regular breaks
Staying organized
As organized chaos reigns around you, implement a few cautionary protections for peace of mind.
📌 Related: How to to Keep Up with the Constantly-Changing Tech Industry
Tips for Learning to Code After 40
Find a Support Network
It takes a village, as the saying goes. As you embark on this coding journey, a support network will be invaluable. In addition to friends and family, consider seeking out the mentorship of web developers, programmers, software engineers, and other tech professionals. Find industry peers through professional organizations, tech forums, and networking events. Bonus points if peers in your support network are your skill level or age!
Gain Practical Experience
Whether you're taking an online course or self-learning, apply your coding knowledge outside of a text editor. Practical application serves two purposes: Using your newly acquired skills allows you to assess your understanding of the subject matter. Sure, you can write a line of code following a tutorial or score high on a coding game, but do you know how to apply it in a real-world setting? Second, a robust technical portfolio will be instrumental in landing your first job in tech, as most employers want to see previous work.
If you dream of becoming a web developer, consider coding a personal website. Likewise, if UX design interests you, conduct a case study or build a website wireframe to show what you've learned.
Consider a Coding School
Am I too old to learn to code?
No, you aren't too old to code, but support from a coding school can help you overcome challenges.
Skillcrush is an instructor-led, self-paced immersive learning environment. The Skillcrush Break into Tech program walks you step-by-step through the learning process with web development and web design learning tracks. Even better, our Get Hired program guarantees that you get hired in six months or get refunded the full cost of tuition ($2499)!
You can test run our program through our free online introductory series, Camp Skillcrush.
You belong in tech! Join the Skillcrush community and break into tech.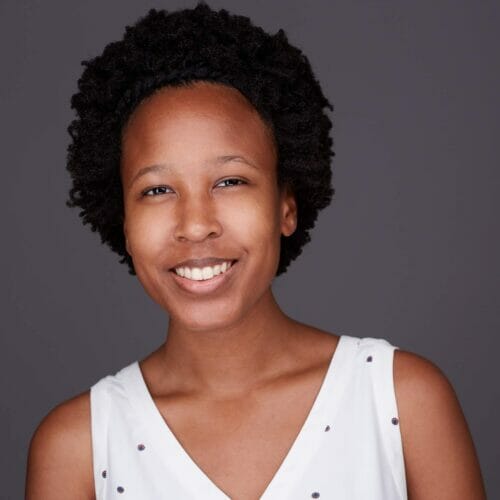 Desiree Cunningham is an impassioned writer and editor and the Senior Content Marketing Manager at Skillcrush. She has a BA in Journalism and Mass Communications and a MA in English, both from Arizona State University. When she's not working with words, you can find her caring for her house plants, reading, or practicing Pilates.