How to Become a Web Designer in 2023
2023 is your year! Learn how to become a web designer with this easy-to-use guide.
Wix, Squarespace, Weebly — What do all of these websites have in common?
They are drag-and-drop, no-code website builders that allow a complete beginner to build a website in a matter of minutes.
These applications are great for passion projects and personal blogs, but for e-commerce, news, and social sites, more advanced web design knowledge is needed. Enter: web designers!
Web designers create the visual ✨aesthetics ✨ of a website that captures your attention when you first land on a web page.
If you are ready to turn your passion project interest into a full-blown career, stick around. In this article, we explain how to learn web design in 2023.
Table of Contents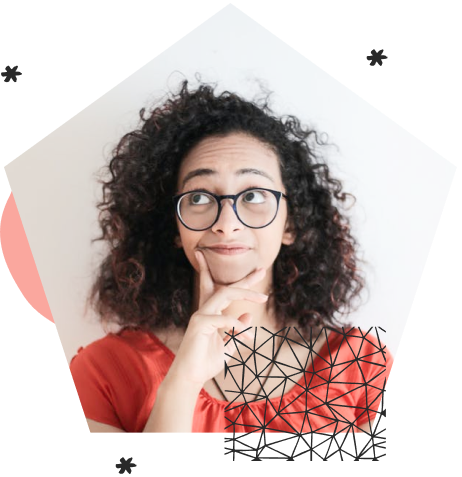 What Is Web Design? And What Does a Web Designer Do?
You wouldn't sign a contract without reading the fine print, would you? Well, we advise that you not pursue this line of work without understanding the ins and outs.
Web design refers to the visual appearance and functionality of a website, mobile app, or other digital application. Accordingly, web designers are the creative professionals that mastermind visually beautiful web designs, consisting of layouts, user interfaces, and more.
In creating a digital design, a designer may consider:
Branding
Color Scheme
Layout
Navigation
Typography
Just take a look at the Skillcrush website. The powder pink? Eccentric typography? Punchy graphics? Yep, you guessed it. A web designer crafted all of these elements to create the quirky website you see above.
Hold up — that's not all! "Web design" is an umbrella term for a slew of digital design specializations.
Here are a few web design specializations that you may recognize:
Different web designers have unique design skills that work in tandem to create beautiful web applications. For example, UX designers focus on the function of the website, ensuring that the user's experience is satisfactory. UX designers may conduct A/B and usability tests to measure how the website's design impacts the user's experience. On the other hand, graphic designers are tasked with conceptualizing and designing visual elements, such as logos, icons, and illustrations.
As you can see, the web design possibilities are endless. But before you can choose your specialty, you should learn the web design basics. Stay tuned — we're covering what you need to learn to become a web designer in 2023.
📌Related: What Is The Difference Between A Web Designer and Web Developer?
Learn Web Design in 2023
It's not possible to cover ALL of the website design field in one article. However, here you'll find a quick beginner guide to everything you need to learn web design.
Let's break down the wide range of topics into two sections: visual elements and function. And before you skim, just remember that both visual elements and functions work together to create a stunning and usable website design. Happy reading!
Visual Elements
Color Theory
Believe it or not, color theory is a science that encompasses various concepts and applications. And more often than not, it is an intimate understanding of color theory that separates good designers from wildly successful web designers. 🌈
Colors communicate non-verbal messages that impact the viewer's mood. Have you ever wondered why doctor's offices are a soothing blue or food delivery apps utilize a striking red? Well, a savvy designer harnessed the power of color. Blue is a non-threatening color that communicates trust and honesty. Likewise, red is believed to stimulate hunger.
It's not enough to know the "meaning" of different colors, though. Designers must know how to mix, match, and adjust colors palettes to suit a client's brand personality. Learn this web design concept and you'll be on your way to your first web design job.
Illustration and Iconography
Illustration and iconography are design skills that make the most sense under the graphic design specialization. However, while graphic designers create illustrations and icons, it is web designers who apply the design to a project. Web designers must know when and how to use these visual elements to create a cohesive, rather than embellished, design.
Typography
We all remember coding our MySpace pages to look like ransom notes, right? Oops, perhaps I'm the only one. 😅 Well, whether you were as fascinated with "Earwig Fantasy" as I was or, stuck to a tamer "Caliber" font, you have experience with typography.
Typography is the art of styling and arranging your site's text in a visually appealing way. Web designers usually aren't included in writing a page's content, but they do use typography to create hierarchy and structure.
Structure, Navigation, and Layout
Have you ever visited a website that just felt…off? The home button isn't where you expect it, information is hard to find, or it feels like the on-page elements were mixed in a blender and thrown on a page. These are all examples of web pages that don't consider structure, navigation, and layout.
In short, structure is the way you organize and arrange a site's content. Navigation is the list of buttons and links that visitors use to get from one place to another on your site. Layout describes how the text, images, and other content are arranged on a page.
Web designers use a multitude of tools, including Figma and Adobe XD to create website wireframes, to establish structure, navigation, and layout and is something you'll have to master to create navigable and comprehensive web designs.
Function
Accessibility
Let's get one thing straight: good web design is accessible to ALL users. Great digital designers will keep this mantra at the forefront of their design and won't sacrifice accessibility for aesthetics.
What is web accessibility? And why is web accessibility important?
Web accessibility is the practice of creating websites, tools, and technologies that are designed and developed for people of all abilities. In this case, we're especially concerned that our web designs are understandable and navigable to people with auditory, cognitive, neurological, physical, speech, and visual disabilities.
In practice, this means carefully scrutinizing visual elements like color theme, contrast, text size, and spacing.
Device Compatibility
Eighty-five percent of Americans owned a smartphone in 2021, according to the Pew Research Center. These mini computers in our pockets require web designers to consider their target audience, how their audience is accessing their website, and how the shift from desktop to smart device affects on-screen elements and how users experience the website. This practice is known as responsive web design or mobile-first design.
Speed and Performance
The internet has come a long way, from dial up to 5G internet. Despite today's lightning internet speeds, visual elements and features with large file sizes can slow down a website's loading time. By today's standards, a three second loading time is three seconds too slow.
Web designers must understand how visual and interactive design will impact load times, adjusting and weighing design to balance fast loading speeds with visually impactful design.
FAQs About Web Design
Can you learn web design on your own?
There are plenty of reasons why you might want to go the self-taught route — a busy schedule, expensive web design courses, or other real-world issues that limit your ability to attend a coding bootcamp or school. For those who fall into those categories, rest assured that you can learn web design on your own. However, self-learning web design may present some challenges.
While the beginner design elements may be easier to grasp, the nitty gritty technical skills like responsive website design or CSS may cause facepalm moments. No, you don't need a four-year design or computer science degree to start your web design career, but we suggest attending a coding school with mentors and student support. Online courses for web design are a good alternative, as many are self-paced and can adequately prepare you for the workforce.
Does web design require coding?
Yes, web designers should learn how to code but not for the reason you may guess. Although web design and web development are different career paths, these professionals often collaborate. In this situation, it's nice to know how to speak the language of web programmers so you can communicate your needs as well as understand your colleagues. After all, communication is a valuable soft skill, right? Absolutely! Not to mention that most web design jobs will require you to know HTML and CSS for the aforementioned reason.
Are web designers in high demand?
You're in luck — yes, there is a high demand for web designers! In fact, the Bureau of Labor Statistics projects that the demand for web development and digital design professionals will grow 23% between 2021 and 2031. This growth is faster than the average of all professions.
The fact of the matter is the internet is an ever-growing ecosystem that more users are constantly tapping into. Between 2000 and 2021, the number of adult internet users increased 41%, from 52% to 93%, according to Pew Research Center. Web designers are needed to create visually engaging web pages that support the goals of stakeholders.
Do web designers make good money?
"Good" money is pretty subjective BUT what we can tell you is that web designer salaries are often more than the median of all occupations. The Bureau of Labor Statistics reports that the median annual wage for web and digital interface designers in May 2021 was $79,890. During the same time, the median annual wage for all other occupations was $45,760.
Learn Web Design in 2023 with Skillcrush
Learning to code is not always a walk in the park, but a coding school  can guide you through the process.
Whew! Learning web design is an involved process, from mastering color theory and spatial relationships to effectively managing web accessibility. All that being said, it's not a walk through a rose garden. It is possible to self-learn, but if you'd like additional support at your own pace, consider joining our Break Into Tech + Get Hired program.
The Skillcrush Break Into Tech program is an immersive tech learning experience that seeks to rewrite "traditional" tech stigmas. We equip career changers (many self-proclaimed technophobes) with the skills to confidently enter the tech industry and become web designers and developers.
OK. That sounds good and all, but what's the catch?
No, catch! In fact, it gets better. Our Get Hired program guarantees that you get hired in six months or get the full cost of tuition ($2499) back. Sounds good, right? So if you're ready to jump into a new adventure, break into tech today!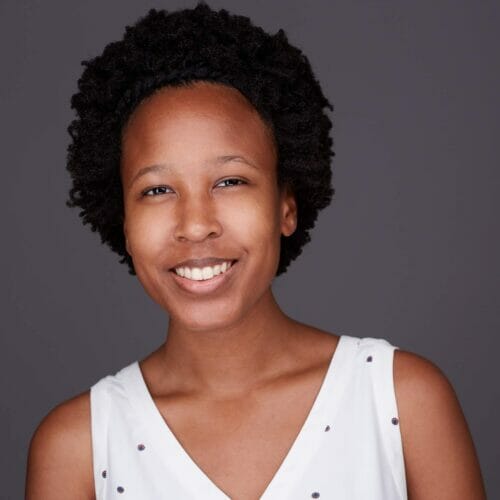 Desiree Cunningham is an impassioned writer and editor and the Senior Content Marketing Manager at Skillcrush. She has a BA in Journalism and Mass Communications and a MA in English, both from Arizona State University. When she's not working with words, you can find her caring for her house plants, reading, or practicing Pilates.