Salary Series: How Much Does a Web Designer Make?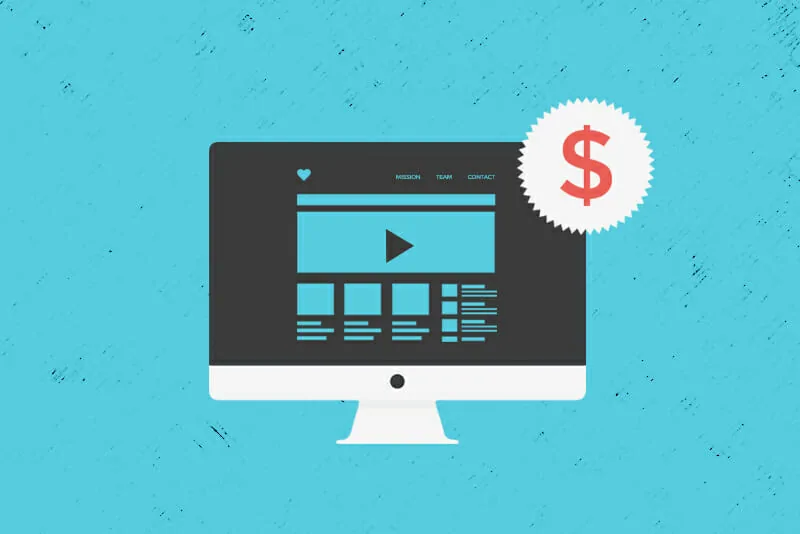 Finding a way to balance a steady paycheck with work that lets you show off your creativity and design sensibilities is a perennial challenge for creative types — but it's a challenge that can be met with a career in web design.
Working as a web designer involves ensuring a great user experience across a site's web pages — including establishing a color palette, font set, and other visual themes that match a brand's identity, crafting the layout, and more.
Is Tech Right For you? Take Our 3-Minute Quiz!
You Will Learn: If a career in tech is right for you What tech careers fit your strengths What skills you need to reach your goals
Your website's user experience design (UX) and user interface design (UI) are then brought to life with code by a front end web developer. In fact, there are web designers who dabble in WordPress templates and front end development as well, and learning a little code never hurt anyone's job prospects.
That all sounds great, but I'm sure you're wondering how much money a web designer makes. Is website design really one of those elusive creative jobs that pays enough to cover the bills?
The answer is, quite simply, "yes!" But there's more to it than that. Here's what you can expect to earn as a web designer, what kind of skills you'll need to get there, and a few tips and tricks to maximize the flexibility and benefits of the job.
What is an average Web Designer Salary?
Average salary in the U.S. for an entry-level web designer is $42,000+
Getting the most basic part of the question out of the way first, in the United States, according to Glassdoor the average web designer salary is $58,517.
Yes, there are tech roles that pay more, like programmer jobs, but if you're someone with a background in traditional print or graphic design, a jump to web design can be a pretty seamless transition — and won't require another bachelor's degree, graduate study, or any other certifications.
Average salary in the U.S. for senior positions with 3+ years of web design experience is $53,877+
Your experience level also affects your salary. Once you have three or more years of experience in the field and can qualify for senior level web designer positions, Glassdoor's average salary moves up to $80,816 (and peaks as high as $129,187 for senior web designers who add UX design skills and experience to their resume).
Do web developer salaries vary based on geography?
Finally, web design salaries also vary based on your geographical area (or the geography of the company you're applying for, if you're working remotely).
Is Tech Right For you? Take Our 3-Minute Quiz!
You Will Learn: If a career in tech is right for you What tech careers fit your strengths What skills you need to reach your goals
Here's a breakdown of how the average entry-level salary varies between East and West Coast (New York and Los Angeles) and between high cost of living city and low cost of living city (we've used San Francisco and Salt Lake City as our examples).
New York: $65,520
Los Angeles: $59,296
San Francisco: $79,141
Salt Lake City: $57,211
And if you're wondering what specific skills you'll need to start working in web design and making these salaries?
While we teach you all the skills you need in our Break Into Tech program — an online course that can be completed in three months by spending just one to two hours a day on the materials — it doesn't hurt to know how to use wireframes for your UI designs and some HTML, CSS, and basic JavaScript as well.
Flexibility — an added benefit of a web design career
Another factor that brings variability to web design salaries is the fact that web design work isn't always a single commitment to one company paying a fixed wage.
Yes, it's possible to get a full-time job as a web designer working for one company, but — like all creative jobs — web design can be a freelance career, where the amount of income you bring in will depend on the number of clients you land, your hourly rate, and the amount of work you're interested in and willing to do.
If you love making a great web designer salary but also want to flirt with the idea of freelancing, then web design can give you the flexibility you need to try both or become a full-time freelancer.
If you're only looking for part time work to bring in extra income on top of a day job (or in addition to parenting or other domestic work), becoming a freelance web designer is a solid side hustle choice.
And if you're a senior designer with lots of creative irons in the fire, but you're looking for an anchor gig to be your primary income source, web design can fit that bill, too.
Web design's scalability allows you to pursue the level of income specific to your needs, which is just as important a point as average starting salaries.
And remember, whether you're hoping to side hustle, freelance, or find a full time job with one company,Skillcrush's Break Into Tech course will teach you the skills you need to get there.
Is Tech Right For you? Take Our 3-Minute Quiz!
You Will Learn: If a career in tech is right for you What tech careers fit your strengths What skills you need to reach your goals