Tech 101: What is SEO?
Let me Google that for you.
If you're interested in the many career and side hustle job opportunities tech has to offer, search engine optimization (or "SEO" as you're more likely to see, hear, or read it) is a skill you should get familiar with ASAP. So what is it?
Read this guide for an explainer that's perfect for beginners and those dabbling in digital marketing for the first time. Because you've got to start somewhere—and all those marketing blogs make it way too complicated.
Table of Contents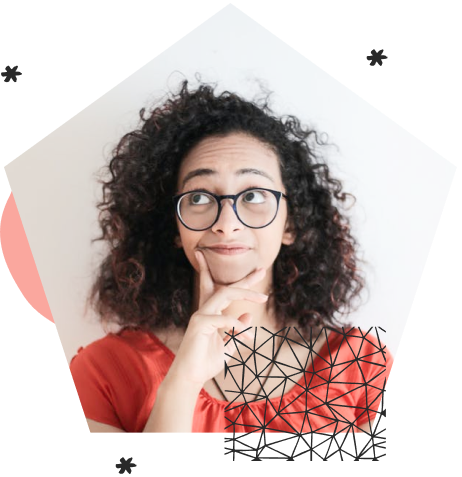 What is SEO?

In simple terms, SEO is a collection of best practices, methodologies, and software tools that marketers use to make a website and its contents "findable" by search engines like Google, Yahoo, and Bing. While it might not sound as obvious as tech skills like coding languages or web design, search engine optimization is a crucial skill for almost any web-related role.
SEO Focuses on Organic Traffic
The purpose of any website is to attract users and either convey information, sell a product or service, or collect contact details for future marketing opportunities. While some website visitors will come from social media, paid ads, or marketing emails, a successful website also needs visitors who "stumble" onto your site through their own searches.
"Organic traffic" is the marketing term for users who visit a site through the results of a search engine query (or by "Googling" it). Let's say someone types "what is SEO and how does it work" into their Google search bar, sees this article in their search results, and clicks on the link to read it. They're counted as an "organic" visitor.
The "Optimization" Part of SEO (AKA Pleasing Google)
But here's the thing—those search results aren't random. Search engines like Google analyze and index web content based on relevance for specific topics and search queries. The more relevant your page content is to a particular query (or "keyword"), the more likely it is to show up at the top of a search engine's results.
Google uses a complicated algorithm (which, fun story, changes constantly) to determine which sites, pages, and articles get top billing. That includes topic relevance, overall existing traffic to your page or site, quality of content, and whether or not your page is structured in a way the makes it SEO-friendly (more on this below). Getting Google's attention is the difference between making it onto the first page—or getting buried six pages deep.
It helps to keep in mind that—as this Forbes article points out—up to 92 percent of search traffic clicks come from results on Google's first page, plummeting to below 6 percent once you get to the second.
That stat alone illustrates why sites MUST be search engine optimized in order to viably attract users. And that's really SEO in a nutshell—it's the science (and art) of strategizing how to get your content to the top of the search heap.
How Does SEO Work?
Understanding the basic concept behind SEO is one thing, but how does it all work?
SEO mostly revolves around two strategies:
Optimizing site architecture (the actual coding and design of a website)
Optimizing site content (the text of sales pages, blog posts, product descriptions, etc.)
You'll need to apply best practices to both in order to see your search traffic trend upward at the fastest rate possible.
Site Architecture SEO
Site architecture optimization can include:
Improving the overall user experience of a site (making your content easy for users to find and engage with)—this will encourage repeat visits and links from other sites, all of which increase search engine ranking.
Making sure internal links in your content lead to other relevant and useful material—again, this encourages users to spend more time on your site, which corresponds with a favorable ranking.
Creating a sitemap—a collection of categories and links in the footer of your pages will make a site more indexable (or "findable") by search engines, and more navigable for users (a SEO win-win).
Mobile friendly design—since the majority of users now view websites on a phone or other mobile device, Google rewards sites that are designed to be as easily viewed on a small screen as they are on a desktop computer.
SEO site architecture improvements can also include working with web developers on code-specific issues like site loading speeds, outdated or broken links to URLs (web addresses), and optimizing HTML tags (tags that identify HTML documents to visiting web browsers). For more details on the architecture side of SEO, check out this Developing for SEO tutorial from SEO software company Moz.
Content SEO
Along with architecture tweaks, the way you write, format, and present the content on your site is also part of making or breaking your search engine ranking. When we write articles at Skillcrush, for example, our goal is to make them informative, understandable, and engaging—but we also need to make sure you can find them! That means writing with an eye towards SEO.
Content SEO includes things like:
Keyword Research—this involves using software programs like Ahrefs and Moz to identify the search engine terms (keywords) driving traffic to your site. It's then a dance of including those keywords in your content (so search engines will pick up on them and improve your rankings) while avoiding "keyword stuffing."Keyword stuffing is the practice of overloading content with keywords at the expense of quality. Think something along the lines of: "SEO keyword stuffing is keyword stuffing seo keywords." With SEO, there can be a temptation to think the tradeoff of bad, keyword stuffed content will be worth the ranking rewards, but this simply isn't the case.Search engines like Google have modified their algorithms over the years to weed out keyword stuffed content, bad content (even if it includes keywords) will ultimately drive away users—never a good look when it comes to SEO.

You can read more about the perils of keyword stuffing and other ill-advised SEO strategies in this Moz article.

Pillar Pages—what's better than individual SEO content pages on a website? One big, optimized umbrella page that brings users in and leads them to each of those individual pages!When a website features several articles on different aspects of one topic, this is called "cluster content" in SEO speak. For instance, if your site published a series of articles on JavaScript ("What is JavaScript?", "What is a JavaScript Framework?", "What is jQuery?", etc.) this would be cluster content.A pillar page is a page on your site that ties all of this content together and turns it into a powerful engine for attracting organic search and improving your site's topic authority for search engine algorithms. To see a real example, we recently published a pillar page for our own blog's web design cluster.Pillar pages cover all aspects of cluster content topic, but they do so through thumbnail descriptions that link to the more substantive individual articles. Pillar pages are sometimes called 10x pillar pages, due to their ability to increase site traffic tenfold.

This Hubspot article goes into even more depth on the topic of pillar pages.

Consistent, easily navigable page layouts—this may seem like a no-brainer, but it's a small SEO tweak that can go a long way. When creating content for a website, it's important to add features like a table of contents that improve readability. This will encourage more time spent on each page by your visitors, and it will also improve search engines' ability to index your pages.Similarly, make sure that your content is broken up into sections with header text that follows a clear hierarchy. Heading 1 text for headlines, Heading 2 for chapters or topics, Heading 3 for subtopics, etc. This is another technique that enhances site readability for users and indexability for search engines.This article from Yoast SEO breaks down the importance of content heading hierarchy.
SEO Analysis and Tools
As important as it is to implement SEO best practices on your site and in your content, it's also important to be able to track and analyze the results of your efforts. Fortunately, there are some industry standard tools that make this analysis possible.
At Skillcrush, we use Google Analytics, Moz, and Ahrefs to track and analyze our own SEO data—things like keyword rankings, organic search numbers, and traffic trends. If you're working with SEO, you'll eventually have to familiarize yourself with software tools like these, or others including NetInsight, Omniture, and Webtrends.
In addition to software platforms, some of the most helpful tools for implementing SEO strategies are simply SEO tutorial documents and reference materials available online. Two of the most crucial are Google's Search Quality Evaluator Guidelines and Moz's Beginner's Guide to SEO. If you're trying to get a better handle on how SEO works and how to apply it to your own site or content, both of these documents are invaluable resources for finding your way.
SEO Jobs and SEO as a Job Skill
At this point you can probably see how SEO skills are an important piece of creating viable websites and web content, by how does this translate specifically to jobs?
In most cases, SEO knowledge can either lead to a dedicated job as an SEO specialist, or it can be added to the comprehensive toolkit of a web developer, web designer, or digital content marketer.
SEO specialists combine the techniques and tools listed above, as well as skills like web page A/B testing (testing A and B versions of web pages to to see which are more effective for generating traffic) and a solid understanding of digital marketing fundamentals like customer conversion and online customer acquisition. SEO specialists can work freelance as consultants, or in-house for companies with a budget and need for full-time SEO support.
Meanwhile, SEO skills can improve your job prospects and performance in almost any web-related role. Web developers and designers can (and should) use SEO best practices to inform their site architecture decisions, while SEO is a vital part of being an effective digital marketer—no traffic equals no conversions and no customers.
If you're ready to add this critical skill to your own digital playbook, look no further than our Skillcrush Digital Marketing Blueprint. This three month course will give you a solid foundation in SEO, as well as everything else you need to know to start working as a digital marketer (or bring digital marketing skills to any other relevant job).
Scott Morris is Skillcrush's staff writer and content producer. Like all the members of Skillcrush's team, he works remotely (in his case from Napa, CA). He believes that content that's worth reading (and that your audience can find!) creates brands that people follow. He's experienced writing on topics including jobs and technology, digital marketing, career pivots, gender equity, parenting, and popular culture. Before starting his career as a writer and content marketer, he spent 10 years as a full-time parent to his daughters Veronica and Athena.