Why Learning to Code Was One of My Biggest Acts of Self-Love
My whole outlook on my career—and what my life could be—changed.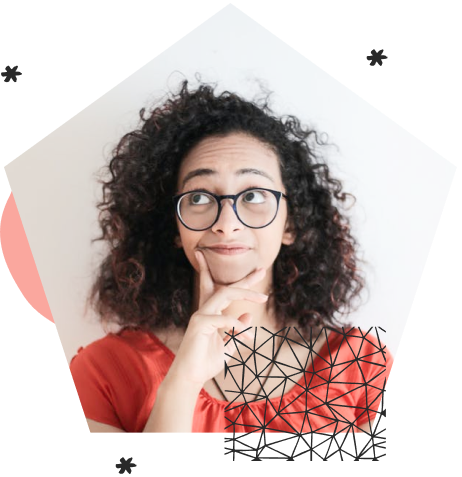 Between 2014 and 2016, I had a three-hour daily commute.
It. Was. Brutal.
Everyday, I'd army crawl out of bed into the bathroom (after the second snooze alarm), throw some magic at my hair and makeup to try to look presentable, put on actual pants, and start my 26 mile journey to work.
There was never a morning during those two years that I was excited to hear the 6:15 a.m. alarm. I did not believe in the company I worked for, and I didn't feel like I was making an impact in my day-to-day work. This position wasn't the worst job in the world, but it also wasn't pushing me to be my best—or to be anything for that matter. I really started to hate the sound of that alarm clock.
Over the course of my career, I've found there's this pervasive, old school perception that your first few years in the workforce require you to "pay dues," and some people think it's normal not to like your job while putting in these initial years of labor. I was once told by a senior at my company to wait until I was given a promotion, instead of asking for one when I felt I deserved it. Assumptions like these gave me the overall sense that my career wasn't in my own hands, and that I was pretty powerless to work and earn at a rate that I wanted. And, I was supposed to accept being unhappy at work because my joys were secondary to earning a (meager) paycheck.
Six months after being hired, my lack of job satisfaction became so all-encompassing it started to feel like another aspect of my personality. I was negative, frustrated, and worst of all, starting to accept the miserableness of my situation as the status quo. On the worst days at my old job, I swore at myself for having ambition and asked why I couldn't just be happy and accept that it was my time to pay dues and to be miserable. It didn't help that these feelings were echoed and enforced by my peers and coworkers.
I felt like I wasn't good enough, and worse, that I didn't deserve to be happy.
Still, despite these at times crushing feelings of self-doubt, I was making some efforts to check out new skills and meet people. I had some familiarity with basic HTML from my Myspace days and was looking into free coding classes online—which led me to the non-profit coding organization Django Girls. And I'm glad I did. Because it was at a random Django Girls meet up in my area that I got the first real push to change my career—and my life—in a concrete way. While speaking to other women at the meet up, I was reminded of just how valuable my burgeoning tech skills were, how I didn't need validation from any boss to make a career move, and how I was already enough to build whatever kind of life I really craved. I decide to buck the system, come up with a solid plan, and make my own destiny.
In my spare time I began searching for a profitable career that wouldn't compromise my happiness—something that I loved doing that could also finance the life I had always envisioned for myself. Enter a Skillcrush webinar in December 2014 called "Code Your Way to $1K." I'm not exaggerating when I say that one hour changed the entire trajectory of my life. Learning about the path to picking up coding skills, moving into tech, and freelancing in the field gave me a place to start building my new career and a solid plan to follow. I signed up for classes almost immediately.
After every lesson, my confidence grew, and not just as I grew as a developer. My whole outlook on my career—and what my life could be—changed. My ambitions weren't a curse anymore. Instead, they were the answer to why I spent 2-3 hours commuting everyday and 2-3 hours coding at night. My day job wasn't a time suck anymore because it was financing my freedom by paying for my tech skills. I no longer felt like I needed to wait on my employers to give me a promotion, because I knew I was in charge of my own destiny. I also knew I deserved to feel happy, and that it was a good thing that l loved myself enough to build the life I wanted, today and not next year.
With each hurdle I cleared gaining new skills, I grew a little more in love with the life I was building, and that life became more tangible. To be clear, my journey wasn't all unicorns and rainbows. Going back to school (even online) is hard after entering the workforce. 14-hour workdays plus two hours of studying at night didn't leave much room for a social life. But the time I spent learning how to code was an investment in myself and my future.
Nowadays, instead of cursing my ambition (which fortunately never goes away), I cope in ways that are more loving and speak to why I started my coding journey in the first place. I go code something new, pray, meditate, speak about my journey, and help others who are finding their own paths with tech skills.
Coding has helped me love myself by realizing that I don't have to wait until dues are paid to start being happy. The most loving thing I ever did for myself was decide to start that day instead of waiting and being unhappy a moment longer.
Neely Kartha brings her passion for languages to her career as a software engineer and writer. She has seven years of experience in the technology industry with the last five being a software engineer. When she's not coding or writing, she's binge watching shows years after everyone else has watched them and exploring NYC one coffeeshop at a time.