3 Successful Tech Pros Who Didn't Go to College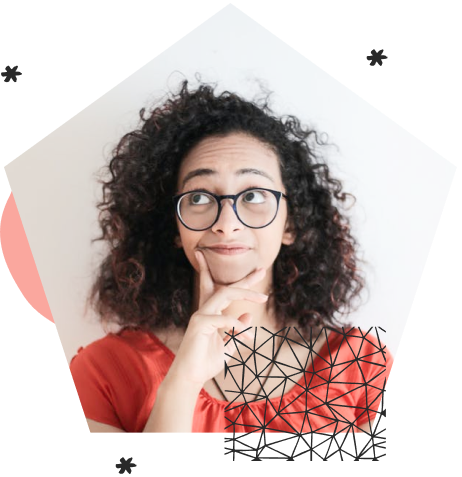 You know the narrative you've heard since you were a kid? The one that says it's either straight A's and a name-brand college or a lifetime of minimum wage? Maybe it's time to rethink all that. In a study released this year by the U.S. Census Department, only 33.4 percent of Americans 25 or older have completed a bachelor's degree or higher. That's just over one-third of American adults. So where does that leave the other two-thirds of us? Is everyone whose post-high school experience didn't fit into a wildly expensive, four-year window inherently screwed? Looking around, it sure doesn't seem that way.
As innovative fields like tech continue to rely more and more on highly skilled labor, the skills you learn and hone through practical experience are just as important—if not more so—than degrees earned in a classroom. (Even The Gates Foundation agrees.) There will always be times when a college degree helps someone get a foot in the door, but with web development in as high a demand as it is, at the end of the day it's going to be your skills that pay the bills.
To reinforce the idea that a tech career without college is possible, I spoke to three tech professionals who didn't go the traditional college route. I wanted to know why they didn't finish college (or even apply), and how things panned out for them.
Tiffany Mikell not only didn't finish college, but she dropped out of high school in her junior year. Why? Because, Mikell says, "school was boring." (Editor's note: I've been there.) Mikell was an engaged, high-achieving student, but even in advanced academic classes she felt disconnected from a curriculum that wasn't centered around practical, real-world problems. In the years since, she's completed roughly two years of undergrad classes and even a few graduate level courses, but she still feels more at home as a project-based, self-directed learner than a student in a classroom.
When Mikell was 20, she started learning .NET and Drupal through a non-profit internship and used those skills to land a spot in Accenture's programming bootcamp. That experience led to five years of full-time work as a Java developer and, eventually, her current role as a CEO. Mikell cites the context and immediacy provided by hands-on projects as what connects with learners like her. "I'm currently raising a venture fund, and I've learned more about business valuation and negotiating term sheets in the last three months than I ever thought possible," Mikell says. "I wouldn't have been interested or engaged enough if I'd learned this stuff five years ago in a business school course."
However, as a person of color, Mikell says self-directed learning has its own unique challenges. "[Self-directed learning is difficult] for people of color in particular because we're taught…that formal education is not only the key to social mobility but virtually the only way to be taken seriously as a thought leader," says Mikell. "I've started two successful businesses and a non-profit, consulted at a Big Four firm, was on the founding team of an acquired startup, and my grandmother still wants to know why I won't go finish my degree so I can be like the women on Hidden Figures."
Mikell says that a self-directed educational path helps people like her find what's important: "real world experience, making an impact, and getting shit done. Not degrees and titles." For Mikell, the tech industry fits the bill. "I appreciate the tech industry because…hard skills and talent cannot be denied," Mikell says. "For tech-enabled businesses, talented engineers (whether or not they have a degree) are super-people. [And, for] self-directed learners and POC…our real-world experience…gives us an edge in building products for the real world."
Dani Owens, Owner at Pigzilla
Dani Owens didn't want to commit to a specific field or career right out of high school. She wanted to keep her options open, and that—coupled with the huge amount of debt necessary to finish college—was enough to keep her from pursuing a degree. Instead of college, Owens spent those years trying out different jobs, building up work experience, and getting a sense of where she fit. This path eventually led to a job at a digital agency, which sparked her interest in a tech career. While Owens' basic, self-taught ability to use the internet and general fluency with computers was enough to get her in the door, she says that all the other skills she needed were learned on the job.
Today, Owens specializes in search engine optimization (SEO), helping businesses rank their websites higher on search engines like Google and Yahoo. Owens says her focus on work experience instead of a college degree led directly to a job she loves, freedom from debt, and more time to spend on developing a work/life balance.
Whether heading to college or not, Owens advises aspiring tech professionals to be practical and get their hands dirty in their field of interest. SEO, for example, "is best learned by reading current blogs and testing things out on your own," Owens says. "I've taken a few SEO courses to see how they measure up, and I've been very disappointed. [College courses] tend to be outdated quickly, since search engines…change their algorithms so often."
Joe Olsen started off at a traditional four-year college, but after his first year he decided not to return. "When I got to university the first class offered in a very expensive, five-year computer science program was titled 'Windows and the Mouse,'" says Olsen. "I thought about that, and about the [countless] live math classes I'd need to take [in order] to graduate..and [then I] thought, 'this is a complete waste of time.'" Olsen had already started writing code on his own, and while he understood that a college degree might be one way of satisfying requirements for a future career, he figured there had to be a more efficient way to satisfy those same requirements.
After leaving school, Olsen got a job as a junior web developer and spent the next few years building his skills and career through practical experience. Once he reached a senior level of web development, Olsen signed on with a successful startup company, parlayed that success into a role as a consultant, and now runs his own digital agency.
Looking back, Olsen says he sees both advantages and disadvantages to the path he chose. "I definitely didn't need a computer science degree [to have a successful tech career]," he says. "I think…the real life experiences I had [from jumping] into tech early and figuring out how to work with [others] while I was still developing as a…person [gave me a big career advantage]." However, things got a bit more difficult as he transitioned into a business management role. "Not having a business [degree or] background made me have to work harder to figure out how to run a company and [manage] finances and all of that, but I just learned the hard way." Ultimately, Olsen says he stands by his decision to leave school but still thinks about going back to get an MBA some day.
It's pretty clear—college isn't for everyone, but everyone is welcome in tech. Whether you never attended college and want to move into a skilled career, or have professional work you don't like and are ready to make a change, months (versus years) of learning can get you on the road to a tech career, and at a fraction of the cost of traditional college.
Scott Morris is Skillcrush's staff writer and content producer. Like all the members of Skillcrush's team, he works remotely (in his case from Napa, CA). He believes that content that's worth reading (and that your audience can find!) creates brands that people follow. He's experienced writing on topics including jobs and technology, digital marketing, career pivots, gender equity, parenting, and popular culture. Before starting his career as a writer and content marketer, he spent 10 years as a full-time parent to his daughters Veronica and Athena.