How I Learned Web Design, Found an Anchor Client, and Kept My Creative Practice Thriving
Stable income lets me focus on the freelance projects I'm most passionate about.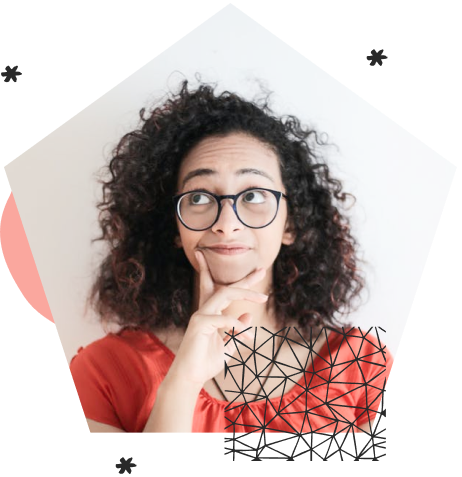 I graduated in the aftermath of the 2007-2009 recession with a Bachelors of Fine Arts from the University of Central Florida, specializing in Graphic Design. At that time, job-hunting for a position related to analogue styles of art like printmaking and illustration just wasn't yielding results. But I knew I needed to build a career that would make use of my creative brain, love of learning, and strong work ethic—while also guaranteeing me a living income.
Web skills were definitely missing from my college classes, but I realized while at school that knowing more about web design would help my marketability. I tried to address the lack of classes by taking on some small web design side projects and learning from those, but it still wasn't enough to prepare me for the post-grad job search in such a bad economy. After applying for around a hundred jobs in the design sector without luck, I spent two years working in other industries to get by.
During those two years outside of the creative fields, I saved up some money until I felt like I could make the jump back to design through freelancing. A big part of making this transition was also the support my partner was able to provide for both of us, having progressed in his career enough for us to really invest in our savings.
Alongside my freelancing business, I founded Purrito Press (yes, I am a cat person) to sell handmade prints, bookmarks, and other items. While I loved my business—and still have items for sale on my Etsy page—I quickly found that selling my art was more about business skills and less about actually producing the products. I made most of my income by attending Comic Cons and other weekend-long events where artists will set up tables and camp out to peddle their wares. This sounds idyllic, but a typical weekend convention can run for ten hours a day. On top of manning the booth, you also need to show up early, set everything up, tear it all down at the end, and spend at least a week or two creating all the products. It was really time consuming to make money this way, and—even though I loved the atmosphere and people—I realized there was no way to scale up my business model without putting in an untenable amount of physical labor.
I decided I seriously had to reconfigure how I was spending my time, generating income, and still folding my creative interests into the work I was doing.
Around this time I had a colleague who'd gotten a job at Skillcrush, and I knew they were expanding their visual design programs, so I kept on eye on job boards and applied for a Visual Design Mentor position once it was posted. Since my tech work was already generating more income than my other work, I decided it would be best to invest more in those skills. But I actually didn't end up compromising much creatively. Also, I really wanted to be a teacher! I had always planned on teaching later in life, but when the opportunity presented itself to jump in as an instructor, I decided I should take the shot—and I'm glad I did.
At Skillcrush I use my design brain 24/7 and am able to build my practice as both a teacher and a creative. Having an anchor client—or a client with a set amount of work each moth—ended up helping my freelancer career a lot because now a portion of my income is stable, which allows me to be pickier about freelance clients. I no longer have to say yes to every project that comes my way, and can focus on ones I feel most passionate about. As a result, my portfolio has become super strong because it's full of projects that are especially personal or interesting to me.
One of the challenges I often face is the urge to take on all the work that comes my way—something my fellow freelancers and techies can usually relate to. Around the time I was doing Purrito Press, I was also selling at conventions on the weekend, organizing a nonprofit called Code for Orlando, doing freelance web design and logo design, volunteering with my college's alumni chapter, and mentoring at Skillcrush. Though I loved each and every one of these projects or roles, it was too much! I still needed to establish a balance between projects that generated income and projects that I really, really liked but just weren't bringing in the bills.
Now, I only do one big pro-bono project a year, usually for a nonprofit and always for an organization that has a message that resonates with me. When I first started out, my pro-bono limit was a lot higher because I needed the work and I loved the organizations who were approaching me, but eventually I had to rein it in. There is a finite amount of time in the day—and in your life. And we all need a certain amount of money to live! I realized that every project or job I was doing needed to make sense both financially and in terms of my time. Still, I often recommend to students that they consider work for non-profits, local organizations, or other deserving groups, if they think it will help them achieve other career goals (like filling a portfolio with strong work to attract paying clients) because that is what I found to be true for myself.
Even though I only do one pro bono freelance project a year, they're some of my favorite pieces to show off. From getting to flex my love of fantasy literature by designing a magical map for the Wordcamp conference, to making a logo for a local Pet Rescue program—this work has both shaped my identity as a designer and attracted paying clients who are interested in my creative style of work.
Being able to find stable work as a web designer lets me have the freedom to pursue my other creative interests, and to use my graphic design background. Finding an anchor client I love to help me pay the bills means I get to do all kinds of creatively fulfilling work without the stress—and that's a pretty big win.