Sometimes the hardest thing about starting something new is knowing where to start. And, with all the programming languages and design technologies in use today, you definitely have plenty of paths to choose from when it comes to launching a digital career. But don't worry! We've got you covered with The Ultimate Guide to Coding for Beginners.
This free, 57-page ebook is filled with everything you need to know to start your journey into the wonderful world of tech, from the skills you should learn to the jobs (and great salaries!) you can get once you've mastered them.
The guide includes:
A glossary of over 40 must-know tech terms with easy-to-understand definitions
A detailed explanation of the 6 foundational areas to learn first, no matter what area of tech you'd like to go into
Spoiler alert: Once you've learned these skills, you'll be ready for entry-level tech jobs or your first freelance clients!
A round-up of your specialization options—for both design and development—to level up your salary and career opportunities
A step-by-step roadmap to land your first tech job
You'll also get checklists that break down each stage of your career, including:
Critical tech skills to learn
The most important tools you should know
Prices you can charge freelance clients
Free learning resources you can use
Job titles and salaries you can get
Plus, you'll read real-life success stories of people just like you who went from newbie to superstar in tech after learning with us here at Skillcrush. And our CEO, Adda Birnir, will share exclusive tips on how to fast-track your learning, what you can reasonably charge as a freelancer, and how to know when you're ready for a job in tech.
So, download your very own copy of The Ultimate Guide to Coding for Beginners and take your first steps toward your new tech career today!

Get Our Free Ultimate Guide to Coding for Beginners
Make a plan for learning the tech skills you need to land a new job with this 60+ page FREE ebook!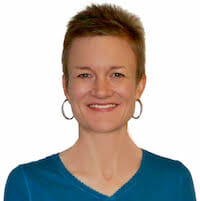 Kelli Smith
Kelli is our Operations Manager here at Skillcrush. Plus, she's an early alum of Skillcrush 101 who made her career change into tech in her mid-40's! Kelli started with us as our Customer Support Manager and has also taken advanced web development classes and been an organizer in the Helsinki Rails Girls chapter.

In addition to helping the Skillcrush team and our wonderful students, Kelli loves podcasts (especially ones about tech, of course!), Corgis, emojis, and, most of all, catalan-style line dancing – as a true Texan living in Finland would!