Working in Healthcare Took a Toll on My Health—Coding Was My Way Out
Coding is a way out of an unhealthy work environment.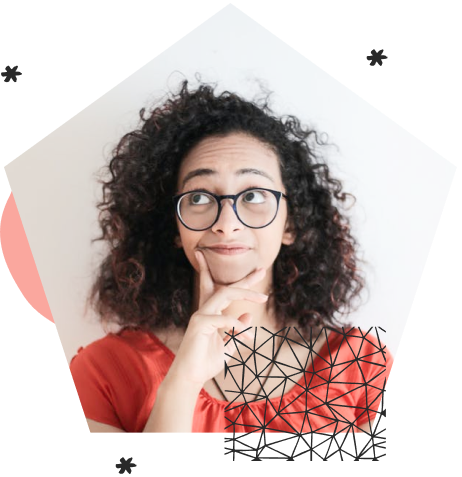 Nadia Copeland spent a decade working as a nurse—a calling she felt passionately about—but as the years went by the stress of the job and frustrations with the healthcare industry started to take their toll. Ten years into her nursing career she developed insomnia, an elevated heart rate, and was left disillusioned by medical business decisions that seemed to be at odds with patient care. Fortunately, Copeland discovered that career change IS possible, and she used coding to get there. She told her story to Scott Morris.
I spent ten years working as a nurse doing head-to-toe assessments of patients, medication administration, obtaining and complying with doctors' orders, collaborating with interdisciplinary medical teams, and more. A lot more. It was an intensely stressful job with significant responsibilities, and I took those responsibilities very seriously. I still remember finishing nursing school in 2006, holding my hand up to recite the Nightingale Pledge, and devoting myself to faithfully serving those in my care and upholding high nursing standards. I genuinely carried that mentality with me the entire decade I worked as a nurse. Unfortunately, over those ten years two things started to make me think about leaving my job: I hated seeing how budgetary considerations affected the quality of patient care, and at the same time the overall stress of the job began to negatively affect my health.
The last straw that led me to quit was a specific patient care issue. I worked for an assisted living community as Director of Nursing, and the company made the decision to keep a patient in our facility even though we could no longer meet the patient's overall healthcare needs (the company didn't want to take the loss of income from discharging the patient). When I heard this decision, I cried. My peers saw me cry. It broke my heart because it went against everything I remembered learning in nursing school. The care and needs of the patient had become second to the needs of the corporation, and it was too blatant for me to ignore. I'd been in some really tough situations during my nursing career and I overcame a lot of challenges, but in this case I just felt totally powerless.
I ended up writing a letter of resignation and giving two weeks notice, but my employers asked for my immediate resignation so I turned in the keys to my office and returned my company laptop the following day. The other directors were shocked, but were ordered not to communicate with me. My nursing staff contacted me via text, email, and even Facebook to tell me how upset they were and ask me why I was leaving. I'd had an open door policy and a strong relationship with my staff—which is a big part of why they were so supportive on my way out—so I it made me very sad to leave them.
Still, I felt a HUGE relief when I left that role. I was a bit anxious about losing my income, but nursing is a field with a lot of demand so I was able to find work through a staffing agency while I processed what to do next. My heart rate had been consistently over 105 for about five months in my Director of Nursing role, and while leaving that job helped, my heart rate continued to break 100 for hours at a time while I was working for the staffing agency. I was also having a hard time sleeping. It became clear to me that these were negative side effects of prolonged stress from nursing, so I had a talk with my husband and he encouraged me to take a break from work to learn how to code. My husband had recently gotten a new job after going through LaunchCode's apprenticeship program, and he suggested a similar change might be good for me. So I took a month off of work, and—though I wasn't convinced anything would come of it—applied to LaunchCode's CoderGirl program and got accepted. Once I started, I found that I really enjoyed the challenge of learning to code, and I was also good at it! That's when I knew a career change was possible, and I decided to leave nursing entirely. I stopped working full time for the staffing agency, got a part time job doing home health care, continued to work on my programming skills, and didn't look back.
I can't think of any other word than AWESOME to describe how this made me feel. In November 2017 I said "goodbye" to my home health care client and "hello" to a wonderful software startup called Boundless. LaunchCode introduced me to the company, and working there could not be more perfect. Our CEO is 100 percent supportive of my goals and is actively helping me reach them. I've been working as his assistant for the last four months and I'm paired with an experienced front end developer to see me through the "apprenticeship" part of my job. There's a saying that once a nurse, always a nurse, and I still believe this to be true. The qualities I learned from nursing will stay with me forever, and the field prepared me to be able to meet the needs of others under incredibly stressful time and budgetary constraints. I'm grateful for what nursing taught me, but I'm so much happier in my current role and industry, and I'm looking forward to becoming as seasoned in computer programming as I was at providing health care.
Scott Morris is Skillcrush's staff writer and content producer. Like all the members of Skillcrush's team, he works remotely (in his case from Napa, CA). He believes that content that's worth reading (and that your audience can find!) creates brands that people follow. He's experienced writing on topics including jobs and technology, digital marketing, career pivots, gender equity, parenting, and popular culture. Before starting his career as a writer and content marketer, he spent 10 years as a full-time parent to his daughters Veronica and Athena.