How to Find Clients Through Upwork and Other Freelancing Sites
Top tips for navigating freelance job sites and landing clients.
Working as a freelancer is a great way to make a living, earn income on the side, or to practice your coding skills and build your portfolio.
In 2020, 41 percent of the American workforce freelanced, 28 percent of Americans freelanced full time, and 53 percent of Generation Z chose to freelance, according to Website Planet.
While these statistics may be directly related to the pandemic, freelancing was on the rise even before COVID-19 — with the number of freelancers in the US growing from 52 million to a whopping 57 million from 2014 to 2019.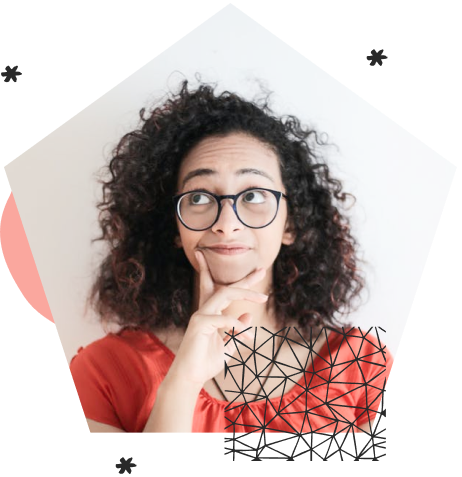 So if you want to start a freelance business you likely want to know: how do you find freelance work and potential clients if you're a beginner?
One obvious answer is to look to freelance project listing sites such as Upwork, Fiverr, Flexjobs, and more.
It can be easier to find freelance clients through referrals, especially because these kinds of freelance marketplaces have a reputation for low pay, and also because there's a lot of competition on these sites for the best gigs and projects.
But that doesn't mean you should ignore them completely. Plenty of freelancers find clients through these sites, and they can be especially helpful when you're just getting started as a freelancer.
So how does it work? You can freelance in many niches (including web design and web development, of course) and certain freelance gig sites are better suited to specific kinds of work.
In this post, we put together some top tips for navigating these sometimes overwhelming freelance gig sites. Whether you want to find work for practice or launch a freelance career, read on to learn how to find clients through Upwork and other job sites for your freelance services.
Table of Contents
How do I get clients on Upwork?
There are a lot of freelance platforms out there, so why Upwork instead of something like FlexJobs?
The answer is that Upwork is one of the largest freelancing marketplaces out there right now.
Because Upwork is a big name, a lot of people post projects on Upwork to hire freelancers. This means that you have a lot more project opportunities to choose from, and the postings are more up to date.
The downside, however, is that you'll also face tougher competition from other freelancers, and you will likely end up spending some time sorting through projects and pitching clients, only for them to hire someone else.
But Upwork can still be a great place to find work, especially early in your freelance career, and there are plenty of steps you can take to stand out and improve your odds of landing freelance work
Below, we'll talk about how to give yourself an advantage on Upwork, so you can book projects, grow your business, and even build your portfolio.
1. Update your profile (with picture!)
Why do I suggest including a picture of yourself? Well, it shows new clients you're not a bot, and it humanizes you. Clients often feel more comfortable hiring someone if they feel they can trust them, and seeing a human face can help build trust.
But I get it — sometimes you're shy or you don't feel comfortable showing a picture of yourself on the Internet. It's still a good idea to keep your profile up-to-date on Upwork, even if you don't feel good about sharing a picture of yourself.
An updated profile tells clients that you're on top of your business and helps them see what skills you have to offer.
2. Get strategic about sorting through jobs
How to choose which jobs to bid for can be hard when you're starting out.
If you want to filter out clients who may not have the budget to pay you properly for your time, one way to do this is to set a relatively high hourly rate or project rate. On the flip side, if you're okay with clients who have a limited budget because you want the experience, you can also set a lower hourly rate.
Besides looking to be properly compensated, you're looking for jobs from clients who have a good idea of what they're looking for. The more the client knows about what they want, the less likely it will be that they'll ask for revision upon revision because they themselves aren't sure what they're looking for.
While it may seem like a big opportunity to awe the client by being super creative, if they're vague, more often than not it can be a frustrating experience because the client may not be able to tell you why they don't like something.
The clearer a client is about their needs, their likes, and their dislikes, the more you have to work with — and at the very least, you'll know that they can communicate with you if you need clarification.
Therefore, you want to look for jobs that are within your range of compensation and are clear about their specific requirements.
3. Personalize your cover letter
When you do decide you'd like to submit a pitch for the project, you'll want to make a good impression with potential clients by writing a personalized cover letter for each proposal you submit. While this may take some time to do, it shows clients that you've spent the time it takes to understand what they want and how you might be able to help them.
Good clients appreciate that you've done your homework and are more likely to pick you over people who send generic cover letters or who don't fully understand what they're looking for. While a personalized cover letter doesn't guarantee you'll get the job, it does help you put the best foot forward in terms of first impressions.
4. Solve pain points and add value
In your cover letter, you want to show the business owner or startup that you understand their pain points, can solve them, and can also add value that other freelancers can't.
For example, if a cost-sensitive small business owner needs someone to create graphic designs regularly for his or her site in an uncommon file format with quick turnaround times, those are his or her pain points: they're struggling to get the designs in the necessary format and are having a hard time meeting deadlines.
You'll want to let him or her know that you have the requisite skills, can export to that file format because you own that software license, can design quickly on short notice, and can fit their budget in your cover letter.
If you can add additional value — for example, not only can you create graphic designs, but you're a typography expert — you'll want to let them know that so you can stand out from the crowd by offering services someone else can't.
5. Demonstrate expertise
It's also important not just to talk about your work, but to actually demonstrate expertise in your profile and cover letter. You want clients to know that you're capable of executing the task they're hiring for and you do great work.
You can demonstrate expertise by showcasing a portfolio of sites you've designed or built as a designer or developer, a healthy collection of testimonials or referrals, or even by sharing your professional insights on Medium or social media (and being sure to link back to it on your website, LinkedIn, or your Upwork profile.
📌 Related: How to Update Your Professional Online Presence
Even though you're just starting out, it's important to list the skills you do know and excel at. Even if you've only used the skills in your personal portfolio projects or in a handful of client gigs, if you can solve someone's problem, you're qualified for the job.
The bottom line is that if you can demonstrate your professional expertise, you'll be more competitive on Upwork and be able to command higher hourly rates.
6. Charge a fair amount
Another thing you need to consider is being sure you're charging a fair amount for your services. What is a fair amount? Unfortunately, that all depends on your skills and experience level, as well as what other freelancers are charging for similar work.
Even if you're a beginner, you don't want to make the mistake of charging too little for your time and services. Not only is that not a great use of your energy, it might also work against you.
For one thing, business owners might wonder why your rates are so low compared to somebody else bidding for the same project. While lowballing bids might seem like a way to get clients quickly, in the long run, it might hurt your credibility by lowering the value of your work. That can leave you stuck with difficult clients and not earning enough money.
That being said, it's also possible to overcharge for your services, and you want to avoid that too.
If you're charging as much as a senior developer or designer as a junior, chances are you'll unnecessarily raise expectations, which might result in negative reviews if you can't deliver the quality that clients want.
How do you know if you're charging too much or too little? You can check out what your competitors with similar levels of experience are charging on Upwork or look at Glassdoor for hourly rate averages.
If your rate is close to what your competitors are charging, then you're sitting pretty.
📌 PS – If you want to move into a career in tech, Skillcrush can help you get there! Our Break Into Tech course is a comprehensive program designed to help total beginners in tech start a new and fulfilling career.
7. Find the right clients for you
You might be thinking, "What do you mean, find the right client? Whoever wants to hire me is the right client!"
While it's nice to have someone want to hire you, keep in mind that you'll need to work for this person. If the client is difficult to work with — demanding, unresponsive, changes the scope of the project while you go — you're going to have a difficult time working for them.
It's not always easy to tell good clients from bad on freelance platforms, but you can sometimes get a hint of their personality by combing through the job postings they write or from other people's reviews of them.
Good clients have an idea of what they're looking for (e.g., they know the specs of what their MVP looks like), when they need their project completed, and how to communicate well.
If someone's job posting is very vague, they're very focused on the price rather than the quality of the work, and they talk about super high standards or going through a lot of freelancers, chances are they might not be easy to work with.
Although it takes more time to research and vet clients, it may be worth your while to do so if you want to build a career in freelancing. There are few things worse than working for a difficult client and ending up with a negative review.
Like any job, freelancing is a two way street — clients want to work with the best freelancers and you want to work for the best clients.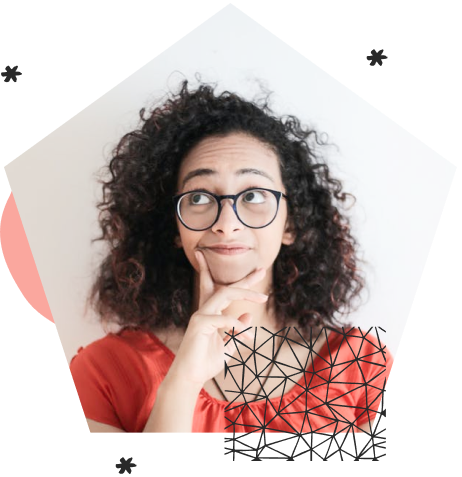 How do I get clients beyond Upwork?
Use other freelancing platforms
While Upwork is one of the most famous freelancing platforms, other platforms like PeoplePerHour, Fiverr, and freelancer.com can help you find work as well. Services like TopTal also match freelancers with clients for more specialized skills, such as project management.
One reason you might want to or need to look outside of Upwork might be because you're not finding enough job opportunities on Upwork or because you find that they're taking too big of a cut to make it worth it for you.
The great thing about the wide array of platforms is that you can choose which model works best for you (and which one charges lower service fees).
For example, do you prefer clients to contact you with their projects or do you prefer only bidding on projects you're interested in? You have a lot of choices when it comes to selling your services, so don't be afraid to try different platforms to see which one you prefer most.
Freelance job boards have job postings from potential clients and can be one stop shops to finding your first gig.
You can choose which projects to bid for or have clients contact you based on your hourly rate — each freelancing platform structures its job listings and processes a bit differently, so you should take some time to research which method (and which platform) works best for you.
For example, on Upwork, jobs are listed daily in categories for you to browse and apply for (curated based on your main job category, specializations, and skills), while on Fiverr, you define and list your services for potential clients to find.
When it comes to fees, Upwork charges commission depending on your total client billing (the more you earn, the smaller the commission percentage), whereas Fiverr charges a flat 20 percent service fee.
For designers, 99designs has a contest option where clients provide design briefs and designers compete for the job by submitting their ideas whereas on Dribbble, designers can sell their designs directly on the Dribbble marketplace or look at the Dribbble Freelance Projects job board to look for specific gigs that interest them.
What are some top freelance platforms I should check out?
Upwork(of course!)
If you're a designer, web developer, writer, blogger, or digital marketer, you can find clients on Upwork, which has job postings in fields like accounting, legal work, HR, and engineering as well. If you're multi-talented and want to find a job, Upwork is a good bet.
Fiverr
Fiverr is good for web developers and designers, as well as copywriters who are starting out. While freelance projects used to be offered for only $5 on Fiverr, now you can charge more than $5 but still benefit from a less competitive system than Upwork.
99designs
99designs is a platform that's mainly for designers. Per Webflow, the upside to 99designs is that as a designer, "you can choose the design styles and industries that interest you."
Dribbble
Dribbble is another good freelance marketplace for designers. On Dribbble's freelance job board, you can find jobs for UX and UI design, logo designs, graphic design, and even brand design.
How else do freelancers find clients (outside of freelance platforms)?
Get referrals and use your networking skills
We just shared some great tips for using freelance marketplaces and gig platforms…but the truth is that when you're getting started with remote work, self-employment, or freelancing, your network is going to be your strongest asset.
According to Website Planet, 37 percent of freelancers found clients through professional networking, 38 percent through word of mouth, and 41 percent through previous clients.
No matter how you look at it, getting clients through referrals is the number one way to get clients in your freelancing career. Your most recent satisfied client — as well as your family, friends, and friends of friends — will be your best bets to landing freelance gigs.
If you're a beginner to freelancing (and even if you're not), you should make it known to your network (through social media, networking groups, or one-on-one) that you're looking for freelance work and what your skill set is.
We usually suggest that students find a friend or family member who will pay them a small amount to build them a website — that way, the developer or designer gets experience and a real world project to add to their portfolio and showcase their work.
Also, when you complete a project, you can ask your satisfied clients to write a review or testimonial for you that you can also feature on your website, portfolio, or LinkedIn. This way, in addition to word of mouth referrals, you can also open yourself up to job opportunities from people outside of your clients' networks who stumble on your profile and are wowed by the strong recommendations you have there.
Have a strong portfolio
Another obvious way to attract freelance clients as a new freelancer is to have a strong portfolio and do great work. Whether you're looking for writing jobs, designing gigs, or software development freelance jobs, it's important to have a strong portfolio for potential clients to see — and make sure you link to your portfolio on your LinkedIn and any other platforms you use for networking.
Freelance writers, designers, and web developers who have personal websites in addition to LinkedIn have greater visibility when it comes to SEO, or search engine optimization. That means that when a potential client googles you, they'll be able to find your LinkedIn as well as your personal site and portfolio. Your site should be curated, up to date, and designed to showcase your top skills.
📌 Related: HTML & CSS Projects for Practice
Have a strong social media presence
A strong and professional social media presence is another way to find clients or have recruiters find you.
If you're a software developer with a strong social media presence who includes links to the freelance websites you've built, a small business owner or startup might stumble on your social media account, visit your website, see your past projects, and want to hire you. That said, it's STILL much more likely that your social media presence will serve you in the realm of referrals. If a past client or colleague recommends your services, it adds to your credibility if you have a strong online presence to back it up.
Of course it's important to make sure that anything you don't want potential clients seeing on your social media accounts is restricted or private, and it's always an option to have a separate account for your professional online persona.
📌 Related: How to Update Your Professional Online Presence
Justina Hwang is Content Marketing Manager at Skillcrush, and has been covering tech education for over three years. She holds a PhD from Brown University. Justina spends her free time with her mildly needy (but very adorable) cat.