20+ Top Sites for Finding the Freelance Jobs You Want
The ultimate list of freelance job sites.
Starting your morning off working on a website design for a fashion blogger and finishing up your day on a redesign for a non-profit that will bring them more donations sounds like a pretty rewarding day, right? Especially if you can work from home, or your favorite coffee shop! Being able to take on the clients you actually want to work with, and the projects that you get excited about? It's a dream come true!
And it's a dream that tons of people in the US are following. 36% of the national workforce, in fact, freelances. And most people who freelance do so either for the flexibility or just to earn some extra money on the side of their "regular" job.
For someone who's just getting started in tech, freelancing is a great way to gain experience and build your portfolio. But it goes beyond that: freelancing gives you flexibility that even the most flexible remote jobs can lack. You can pick and choose the projects you take on and how much you work. That means if you want to schedule a month off to travel, you can!
So where do you get started? Below we've curated a collection of 20+ of the best freelance job sites for designers, developers, and other techies. Some are open to anyone, while others are for those with stellar portfolios who are accepted into their ranks.
Either way, starting here with out top freelance job sites rather than Googling "freelance jobs" is going to save you a huge headache and help you get the kinds of freelance gigs you're looking for.
Table of Contents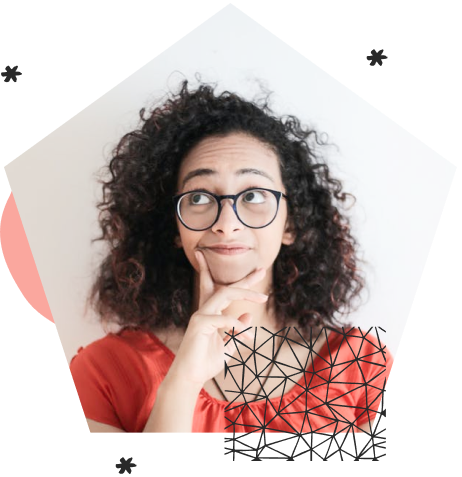 Top Freelance Job Sites
Freelance Tech Job Boards
1. Smashing Jobs, part of Smashing Magazine, has a large listing of freelance tech jobs (they also have listings for full-time jobs). Smashing Jobs posts primarily developer jobs, though there are tons of designer jobs listed, too.
2. The Mashable Job Board is devoted to digital and tech jobs around the world. They're used by some of the top companies in the world to find talent, including MTV News, Omaze, and more. Search for freelance in the keywords to find the appropriate listings.
3. Coroflot is specifically for creative jobs, with job postings from companies all over the world. They have a separate category for freelance work. In addition to web designer and developer jobs, they also list other creative and tech jobs.
4. Working Nomads is a curated list of remote jobs from companies around the world. Their job categories include design, development, sysadmin, customer success, management, and marketing.
5. Authentic Jobs lets you filter for freelance, contract, or moonlighting jobs from companies around the world. They have listings for everything from project managers to backend developers to content strategists.
6. WP Hired is a great source if you're a WordPress pro looking for freelance work. They have a category just for freelance, and most of the jobs listed can be done from anywhere. There are a huge range of jobs on the site, from small plugin projects to complete redesigns.
7. Problogger Jobs is a job board just for bloggers that includes mostly freelance positions. A lot of the jobs are tech-related, and WordPress and other tech skills are a huge advantage for anyone looking to blog.
8. Krop is a job board just for creatives. Krop sets itself apart from many others by letting you host your portfolio on their site, and is used by a number of high-profile creatives, like photographer Terry Richardson, design agency Heydeys, and creative director Eric Hoffman.
9. Remote Tech Jobs lists developer and engineer jobs, sorted by technology, though related fields such as digital marketing, copywriting, and sales are sometimes listed, too.
Members-Only Freelance Job Boards
10. Traction is a curated job board for marketers. Unlike many others, you have to apply and be accepted to be able to see jobs and projects posted on the site.
11. Matchist is a curated job board for developers. They only accept 15% of the developers who apply, which makes them very appealing to those looking to hire. If you're accepted, it can be a great way to find rewarding projects.
12. Gigster is a way for companies to hire development teams. They combine Silicon Valley-based product managers with elite developers from a vetted talent pool to take on customer projects.
13. Folyo is a members-only private community for finding freelance design jobs. Companies post their projects, and then get a curated shortlist of designers who would be perfect for the job.
14. OnSite offers up curated freelancers for onsite and off-site jobs. Companies post a job, then get a list of freelancers who are a good match. Freelancers can post a bio and portfolio to appeal to those hiring.
15. Gun.io is a service that finds the best freelance developers for client projects. As a developer, you can apply with GitHub, so make sure you've got some great active projects there!
16. Crew matches up companies with top designers and developers. Applying as a freelancer is as simple as submitting your name and online portfolio URL.
17. Envato Studio hand-picks designers and developers for customer projects. For the most part, Envato actively looks for freelancers to add to Studio, but you can also submit a form to register your interest.
18. Juiiicy is a private community for top designers to find freelance projects. Rather than companies posting ads directly, other designers post inquiries they've gotten but can't or don't want to take on, and earn referral fees when another Juiiicy designer takes the job.
Other Freelance Job Sites
19. LocalSolo is a localized freelance job board for finding projects in your area. It's free to use as a freelancer and doesn't charge any commission, and you can customize your profile and work directly with clients from the start.
20. SimplyHired lets you search for contract jobs in any location. They have thousands of job listings, though they're not limited to just tech jobs. Just search for the job title and optionally the city and state, and then refine the results to just include contract positions.
21. Freelancer is a huge job board specifically for freelance jobs. Much of the jobs listed on the site are tech jobs, with listings for designers, developers, marketers, SEO specialists, and more.
22. Upwork is a large freelance job board that covers a huge variety of positions. There are job listings for web developers, designers, mobile developers, sales and marketing pros, and more.
23. Guru is another large freelance job board that includes tech as well as other positions. There are more jobs listed for tech and web than any other category, making it a good options for designers and developers.
Stack your skillset with new coding skills! Attend our free coding camp, Camp Skillcrush to learn new tech skills and gain access to new opportunities.
Cameron is a staff writer here at Skillcrush, and spends most of her time writing and editing blog posts and Ultimate Guides. She's been a freelance writer, editor, and author for going on a decade, writing for some of the world's leading web design and tech blogs. When she's not writing about design, she spends her time writing screenplays and making films (and music videos for rock and metal bands!) in Vermont's Northeast Kingdom.