Hispanic Heritage Month: Resources for Latinx in Tech
To celebrate Hispanic Heritage Month, we put together a list of tech resources for Latinx techies who want to break into tech.
Happy Latinx-Hispanic Heritage Month! For those who don't know, Latinx-Hispanic Heritage Month runs from September 15 through October 15, and marks a time to celebrate and commemorate the history, culture, and contributions of Latinx-Hispanic* Americans.
From César Chávez to Rita Moreno to US Supreme Court Justice Sonia Sotomayor, Latinx-Hispanic Americans have been influential in activism, entertainment, politics and sports.
While Hispanic Americans and the Latinx community have made amazing inroads in other industries, they're not as well represented in the tech space.
In the world of tech, there is a huge need to better support and include Hispanic and Latinx workers.
Per a Diversity in High Tech Report from the U.S. Equal Employment Opportunity Commission (EEOC), despite making up 18% of the overall population in the United States in 2019, Hispanic employees hold only 8% of high tech jobs while Black, Latina, and Native American women received just 4% percent of computing diplomas in 2016.
* Editor's Note: At Skillcrush, we know that "Latinx" is a broad and imperfect term and that not everyone in the Latinx community will identify with it. Despite its limitations, we chose to use Latinx for clarity — since we want to include all genders and identities.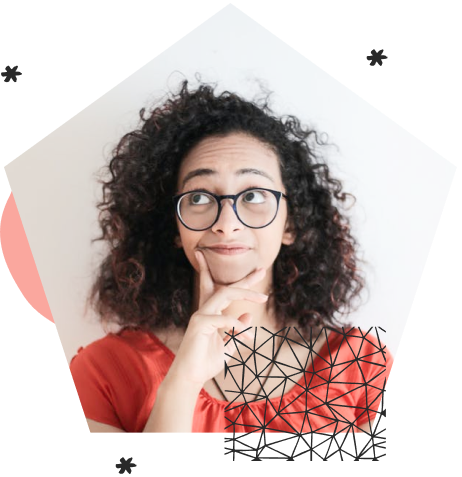 At Skillcrush, we believe tech is for EVERYONE. We want you to know there is space in the tech world for Latinx communities. Not only that, but your unique cultural perspective is much needed.
Our mission, as told by our Head of Career Coaching Stephanie Ciccone-Nascimento, is to "empower women, particularly women of color, to get the digital skills to break into tech and to get the freedom that they want in a new career." Stephanie Ciccone-Nascimento proudly identifies as Afro-Brazilian — you can read about her more below.
Below, we're featuring some prominent Latina women and Latinos in tech, as well as highlighting some Latinx-Hispanic Tech Organizations that can provide guidance and support for you in your tech journey.
Latinas and Latinos Doing Incredible Work in Tech
Beatris A. Mendez Gandica
Beatris Mendez Gandia hails from Venezuela. She's the CEO and founder of the Nuevo Foundation (featured below!), which has helped over 10,000 students in 31 countries learn how to code and develop an interest in STEM.
We got a chance to talk with Mendez Gandica. Regarding technology, this is what she has to say:"¡La tecnología te permite reescribir las reglas del mundo! ¿Que reescrbirias? (Technology allows you to rewrite the rules of the world! What are you going to rewrite?)"
Diana Trujillo
Diana Trujillo is a Colombian aerospace engineer at NASA. She has worked at the Goddard Space Flight Center and Jet Propulsion Laboratory and is now part of MARS 2020.
Per NASA: "Diana Trujillo is currently Technical Group Supervisor for Sequence Planning and Execution and a Tactical Mission Lead for the Mars Perseverance rover.
She has held several roles for NASA and JPL, including Mars Curiosity rover mission lead, deputy project system engineer, and Deputy Team Chief of Engineering Operations on Curiosity.
Trujillo has also been active in sharing the excitement and opportunities of STEM with the public. She co-created and hosted #JuntosPerseveramos, NASA's first-ever Spanish-language live broadcast of a planetary landing, for Perseverance's arrival on Mars, which attracted millions of viewers worldwide."
Álvaro Celis
Álvaro Celis, from Caracas, Venezuela, is Vice President of Devices and Channel sales at Microsoft. He is part of Microsoft's HOLA initiative, "which seeks to create leadership and opportunities for Latinos in the U.S. tech industry."
A look at his LinkedIn shows he has more than 28 years of experience at Microsoft and he and his team "are responsible for leading and enabling the global sales and marketing teams that drive the sales of Windows Devices and solutions built by Microsoft's global and local device partners across all market segments.""
Diana Macias
Diana Macias manages a Mobile Client Product Engineering Team at Twitter, according to this LeadDev profile.
She was Co-Founder of Twitter Able, Twitter's global business resource group for disabled employees and allies, and was Co-chair of Twitter Alas, Twitter's Latinx global business resource group.
"Prior to Twitter, she was at Wells Fargo, where she managed the Mobile and Front-end Development Teams in Wholesale Technology and the Digital Channels Group, where she helped launch the Retail Mobile Banking Channel" (LeadDev).
Pilar Manchón
Pilar Manchón was Director of Cognitive Interfaces at Amazon from 2016–2018. She is a member of the board of advisors for Latinas in Tech, a board member of the National AI Strategy Council for the Spanish government, and is currently Senior Director of Research Strategy at GoogleAI.
Evelyn Miralles
Evelyn Miralles is from Caracas, Venezuela. She is the head of NASA's Virtual Reality Laboratory at Johnson Space Center. The University of Houston – Clear Lake has this to say about her:
"Evelyn Miralles is a pioneer visionary who served as the Chief Principal Engineer at NASA Johnson Space Center in Houston, Texas. Her work from the Virtual Reality Laboratory at NASA has been integral to the enhancement of Human Spaceflight Exploration, training U.S. Astronauts to perform one of the most dangerous excursions of their lives, Spacewalking, and working outside a spacecraft in micro-gravity. Currently Miralles serves an important role in academia as the Associate Vice President for Strategic Information Initiatives and Technology at the University of Houston-Clear Lake."
Stephanie Ciccone-Nascimento
Stephanie Ciccone-Nascimento is a proud Afro-Brazilian. She is Skillcrush's Head of Career Coaching at Skillcrush and works with Break Into Tech students in our Get Hired Track.
Stephanie worked with our team to design and test our Get Hired job search curriculum and career coaching program here at Skillcrush.
And in case you're curious…Yes! It really works! Students in the Get Hired Beta have seen a 90% success rate thus far thanks to her coaching!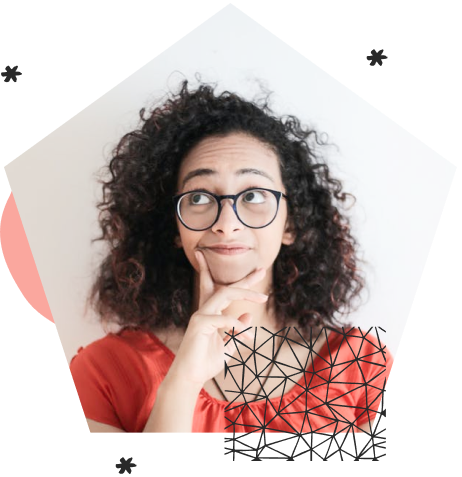 Latinx-Hispanic Organizations in Tech
Tech Latino
Per their website:
"Tech Latino conducts workshops, seminars, national business series, research, policy analysis, and technology awareness programs in order to add a Latino perspective in key areas in technology.
They hold an annual Emerging Tech Leadership Summit that brings together technology companies, institutions of higher learning, and technology professionals to provide resources and information to the next generation of tech professionals.
The technology summit is designed to share effective strategies to recruit, retain and develop Latino talent in an effort to build a pipeline."
Techqueria
Per their website:
"Techqueria is a nonprofit that serves the largest global community of Latinx professionals in tech with 16,000+ members and allies.
Their mission is to empower Latinx professionals with the resources and support that they need to thrive and become leaders in the tech industry.
Techqueria works with both tech companies and employee resource groups to build Latinx-centered spaces that revolve around career advice, recruiting, mentorship, and networking in order to comprehensively affect change in the tech industry."
Latinas in Tech
Per their website:
"Latinas in Tech is a non-profit organization with the aim to connect, support, and empower Latina women working in tech. Latinas in Tech seeks to create a tech industry where Latinas are well-represented throughout all levels of the ecosystem by empowering them to be innovators and leaders.
They work hand in hand with technology companies to create safe spaces for learning, mentorship, and recruitment.
Members include engineers, cybersecurity experts, data scientists, business development leaders, public relations professionals, sales professionals, journalists, bloggers, entrepreneurs, investors, marketing professionals, recruiters, and everything surrounding the tech ecosystem."
Latino Tech
Per their website:
"Latino Tech calls itself "the place where the Latino technology community comes together, digitally and physically, to pursue pathways to success in the tech world."
They seek to create a platform for exchanging information, generating new dialogs, and promoting diversity and inclusion, which all lead to professional development, leadership, and success in the field of all things technology.
Latino Tech aims to provide an ecosystem whereby individuals can get informed, seek education or training, identify career paths, and be well on their way to achieving their goals in the tech sector."
TECHNOLOchicas
Per their website:
"TECHNOLOchicas is a national initiative of the National Center for Women and Information Technology (NCWIT) and Televisa Foundation designed to raise awareness among young Latinas and their families about opportunities and careers in technology.
TECHNOLOchicas uses the powerful stories of Latinas from diverse backgrounds, who are in technology fields, and recognize the power of innovation to change the world by allowing girls to see and relate to real-life role models.
The TECHNOLOchicas program helps to show the Latino community that their daughters can achieve the same, or even greater, success in the technology industry because "she can't be what she can't see."
Nuevo Foundation
Per their website:
"Nuevo Foundation seeks to inspire kids to be curious, confident, and courageous by discovering the world of STEM.
Nuevo Foundation offers coding workshops that provide hands-on opportunities for students of a variety of ages and backgrounds to learn real-world problem solving skills using coding, hardware, and their own imagination.
Nuevo Coding Workshops have created custom curricula in many languages, including: Scratch, Python, JavaScript, HTML/CSS, and C# to engage both the analytical and creative sides of a student.
Within their curricula is a hands-on activity to show different aspects of STEM. Nuevo Foundation's goal is to make coding fun, interesting, accessible, and show that anyone can code!
They also offer virtual sessions to share the stories of people who have succeeded in STEM fields with international students and speaker engagements to motivate students to pursue STEM education."
Information about several influential Latinx-Hispanic leaders in tech sourced here and here.

Andrea is Copyeditor & Copywriter at Skillcrush. She has a passion for Sales, Marketing, and Public Relations and switched to tech shortly after college. She hasn't looked back since!