25+ Awesome Networking Groups Focused on Diversity in Tech
Whether you're brand new or already established in the tech world, being part of a group of like-minded people who share your professional interests can be a real bonus to your career (think networking and new skills) and a lot of fun!
I went to my first tech meetup just a few weeks after I started as a student at Skillcrush. I have to admit I was so nervous beforehand that I tried to read all of Why's (Poignant) Guide to Ruby the week before! But, as soon as I met the first person at the event, I relaxed because I realized they were just like me—someone excited about tech and learning more about it.
One of my instructors here at Skillcrush recommended that meetup to me. But how can you find organizations and meetups similar to this? We've put together this list of online and IRL tech get-togethers we think are worth checking out (with a particular focus on women and other under-represented groups in tech), plus some tips on how you can search for more.
In-Person Meetups
Let's get real. IRL, that is. Physically going to an event might take a bit more effort, but meeting up in person can build powerful relationships and give you opportunities for activities that aren't possible virtually.
A popular way to locate groups in your local area or places that you're visiting is the website Meetup. You can look for events by group, date, topic, or location, and, with thousands of groups around the world using the platform, you're sure to find a few to try. To get you started searching, Meetup has created some topic-specific collections and there are dozens of tech-related topics to choose from, like women in technology, internet professionals, and information technology just to name a few.
Or, take a look at some of these international, national, and area-specific groups organizing in-person meetups. Each offers a strong mission (quoted below), vibrant community, and plenty of chances to spend time with other techies like you.
Online Groups
If you don't live near a meetup you'd like to participate in or you just prefer virtual contact, you can still meet up online. Social media offers plenty of options for becoming part of a group that can help you grow your skills, experience, and connections. (And, besides doing the usual Google searches for your specific interests and affiliations, you can also find an online channel for most of the in-person meetups above.)
Facebook Groups
LinkedIn Groups
Slack Communities
Twitter Chats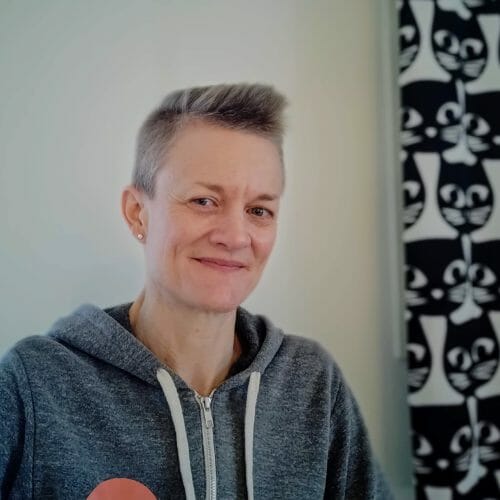 Kelli Smith is Senior Operations Manager at Skillcrush. She has covered tech skills, careers, and productivity for Skillcrush and The Muse, and her work has appeared in Inc. and Business Insider. She has an MBA in international business and has worked for over twenty years in education. Kelli is a huge fan of dancing, podcasts, and to-do list apps.