Flexible Jobs: 22 Job Boards to Help You Land a Flexible Career
Live your best work life with these flexible job boards.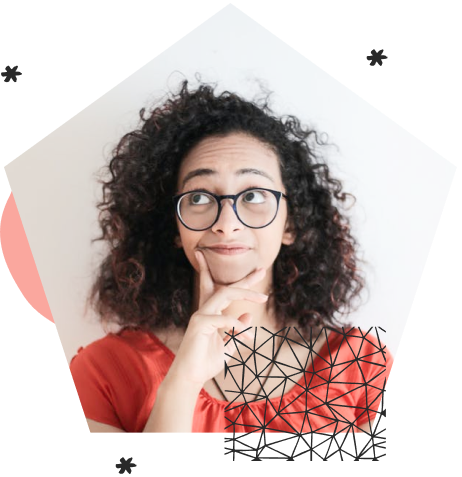 The stats don't lie—workplace diversity has a quantifiably positive effect on economic growth, lower employee turnover costs, product innovation, and market share. And in order to help continue to grow a workforce that's truly inclusive, we as a society need to look past the old 9-5 office model and toward job flexibility. The good news is that flexible job opportunities abound and continue to grow, so if you've felt shut out of paid work by childcare considerations, health issues, or geographical constraints, maybe it's time take a new look at what flexible jobs are out there. To help get you started, here's a list of 20 of the best online job sites with resources for finding flexible jobs—whether they're full time work from home jobs, part time remote jobs, telecommuting jobs, freelance opportunities, or one-off gigs.
FlexJobs
If you're looking for flexible jobs, it kind of makes sense to go to a board called "FlexJobs," amirite? Yes, FlexJobs is all about flexible job postings, but this site is all about quantity AND quality. Every job posted on FlexJobs is hand-screened to meet four key criteria (whether or not it's a professional position, offers flexible options, is high quality in terms of salary and perks, and comes from a company with a positive customer track record). FlexJobs currently hosts over 20K job listings (including part-time and freelance opportunities), making it a great place to start your search.
Remote.co
In the quest for flexible jobs, Remote.co is one of the most logical flex job sites to begin your search. This flexible jobs site offers curated lists of remote jobs in categories ranging from customer service, to design, marketing, IT, writing, teaching, and more. These listings are a great place to start exploring just how many remote work options are out there waiting for you.
AuthenticJobs
AuthenticJobs is a flex job board for creative professionals that connects people looking for flexible jobs with listings from the likes of Apple, Mercedes-Benz, NPR, and the Brooklyn Museum. This flex job site's search features also allows for some pretty granular digging—you can filter by job type, skills, location, level, company type, and compensation. Only interested in remote work? There's a toggle for that too.
Jobspresso
Jobspresso is a remote-specific flexible jobs site dedicated to helping flexible job, work from home job, and telecommuting job seekers find work that they can do from anywhere. Their listing categories include designer, developer, devops, marketing, project management, sales, support, and writing/editing. So if you're ready to live the dream of pants-optional productivity, this site is a great resource to aid you in your search.
PowerToFly
PowerToFly is a flexible job board designed for women who want to work for inclusive, gender diverse companies. This flexible job site includes an updated list of companies that—through benefits, flexible scheduling, and business practices—fit that bill, a blog that covers inclusion and flexible work issues, and a jobs board searchable by skills, category, region, and employment type.
Guru
Guru is a haven for freelancers and the clients looking to hire them. Whether you're looking for flexible part time time jobs or a full-time load of freelance work, you can set up a free account, describe your skills and services, and wait to hear from interested employers (or seek out employers looking for your skillset). Once a freelancer and client are connected they can then use the Guru platform to reach a job agreement (Guru offers templates for paying by milestones, paying by tasks, paying by the hour, or recurring payments), and payments are sent securely through Guru's SafePay system.
Idealist
Looking for a little more meaning in the work you do, in addition to flexibility? Then check out Idealist. Idealist is a flexible job board dedicated to connecting people with positions that make a positive impact—and that work can take place anywhere. Search for flexible jobs near you, other specific locales, or simply "everywhere." Fields include child and youth work, community development, education, and medicine.
CoolWorks
For some people, the definition of flexibility is being able to dip into a job for a bit, make some money, and move on to the next adventure—and even better if those jobs are in cool places. If temporary or part time flexible jobs are what you're looking for, try searching CoolWorks. Specializing in jobs with outdoor locales, CoolWorks posts listings in categories like transportation, education, farm and garden, guest services, food and beverage, and more—most of them in places like national parks, resorts, and retreat centers.
We Work Remotely
With a simple, straightforward layout, this job board is a catch-all of remote, work from home jobs from customer service, to web design, to programming. Living up to their stated goal of "finding the most qualified people in the most unexpected place," the We Work Remotely site connects over 130,000 monthly users with telecommuting opportunities. It's your ticket to remote employment in no time.
Justremote.co
This job site is especially targeted at web developers, designers, and marketers, offering both remote AND generally flexible job postings for these three roles. Justremote.co's listings are updated frequently, and their site is easy and straightforward to navigate—in fact it's one of the main spots our own editorial staff trolls to put together our monthly remote jobs roundup.
Virtual Vocations
Virtual Vocations' jobs board features telecommuting positions in fields like technical writing and paralegal. The site was started by a stay-at-home mom who was frustrated with a lack of legitimate remote job listings online, and today the company is run by an entirely remote team.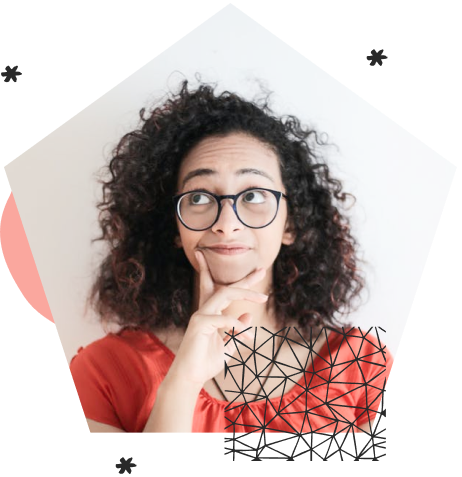 Remote OK
Remote OK is a remote job site that tags all of their job listings, making it simple and easy to set filters for the specific listings you want. You can choose to filter jobs posted by recruiters, by experience level (junior, senior, etc.), by job type (sales, marketing, design, dev, and more), and even whether they're tech or non-tech related jobs (of course even the "non-tech" jobs—things like analysts and marketers—will benefit from some basic tech skills).
BackDoorJobs
BackDoorJobs bills itself as a source for "short-term job adventures," which means if you're looking for fun fixed-term or part time flexible jobs, this is the site for you. This flex job site's posted opportunities tend to center around outdoor work (summer camps, farm work, wilderness programs) and part-time teaching jobs (both in the US and abroad).
MyLifestyleCareer
Whether you're semi-retired and looking for a new career path, or currently employed and looking for a secondary income source, MyLifestyleCareer is focused on helping you find flexible ways to "profit from your passions." With a newsletter and tons of blog resources, this site can help you get on the road to realizing a side hustle or finding flexible part time jobs that fit seamlessly with your lifestyle.
RatRaceRebellion
RatRaceRebellion is a resource for work-from-home opportunities and flexible part time jobs. Looking to pick up 8-10 hours a week as a work-from-home English tutor for Rosetta Stone? Some part-time remote work as a HomeAdvisor customer service rep? These are the kinds of gigs you'll find listings for at RatRaceRebellion.
GlassDoor
GlassDoor is a comprehensive job site that not only allows you to search for positions by job type, specific company, or salary range, but also has an "interview" search function that lets you see real examples of interview questions asked by employers in the field you're looking for. While not flex-specific, GlassDoor's slogan is "Find the Job That Fits Your Life," and their search tools are customizable enough to find that fit, even if it's far from the usual 9-5.
Monster
Monster is just that—a monster in the world of job boards and one of the first names that come to mind when many of us think about online job searches. Because Monster is so ubiquitous, it's easy to assume it's only good for finding traditional (i.e. inflexible) work, but because Monster has such a huge footprint it means it's a solid source for finding all kinds of work (including part-time, flexible, and remote opportunities). As of this writing, a search for "part-time web designer" quickly brought up over 1,000 listings.
Indeed
Like Monster, Indeed is another all-purpose jobs board where you can look for anything from the most traditional 9-5 office job, to jobs where you can telecommute from the Bahamas. If the latter is more your speed, enter "remote" into the location field, pick the job title or industry you're looking for, and watch hundreds of opportunities pile up in your web browser.
ZipRecruiter
ZipRecruiter is another basic, no-nonsense, all-purpose job listing site than can be tailored toward flex work. Simply type "work from home," "remote work," or "flexible work" (depending on your needs) into the home page's search bar and watch as literally millions of listings (that can be pared down with filters) hit your screen.
LinkedIn
It's a well known fact that you can post your resume on LinkedIn and direct potential employers there once you've found a job to apply for, but you might not have realized that you can also actively use the site as a job searching tool. By going to LinkedIn's "Jobs" section, you're able to freely search for flexible positions from their worldwide database of listings, or peruse suggestions based on your profile.
Behance
While you may already know Behance is the spot for showing off your design skills (as of this writing there have been 77 million project views on Behance projects in the last 30 days), you might not know they have a creative-oriented job board that serves as a more direct way of connecting freelancers with employment. You can filter your searches by region (or not) and select specific creative fields like animation, branding, copy editing, digital art, editing, and more.
Dribble
Much like Behance, Dribble is a go-to resource for sharing and viewing design portfolios. And—also like Behance—it doubles as a flex jobs resource. Dribble's design-focused job listings allow you to search specifically for remote opportunities or jobs in particular regions. As of this writing, Dribble's job listings range from roles with small design studios to gigs with major companies like ESPN.
Scott Morris is Skillcrush's staff writer and content producer. Like all the members of Skillcrush's team, he works remotely (in his case from Napa, CA). He believes that content that's worth reading (and that your audience can find!) creates brands that people follow. He's experienced writing on topics including jobs and technology, digital marketing, career pivots, gender equity, parenting, and popular culture. Before starting his career as a writer and content marketer, he spent 10 years as a full-time parent to his daughters Veronica and Athena.