You've probably heard it a million times by now – "You should learn to code." You know that we're in the digital age and that almost every job nowadays involves some kind of tech. But you're still wondering why actually learning HTML and CSS or even JavaScript or Ruby would be useful for you.
The answer's simple — Money, money, money! That is, you can earn more, more, more with even just a bit of programming.
But what's that you say? Don't want to become a full-fledged programmer or developer? That's fine. I mean, those are great jobs, but they're not the only jobs where coding skills can take you to the next pay level.
Take a look at these 5 jobs that pay better if you can code. Maybe you're doing one of them now so learning some tech skills can get you a much-needed raise. Or maybe you're looking for a new career where you can use those skills to earn more from the start. Either way, it's time to start taking home more bacon!
You can make a difference to your paycheck faster than you can imagine! And our Skillcrush Blueprints are the perfect way to start. Check them out now to get the pay you deserve doing what you love.
Get started with our free Skillcrush 10-Day Bootcamp. And then check out our Skillcrush Career Blueprints. Or join us November 15th for our responsive design weekend workshop.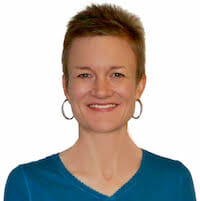 Kelli Smith
Kelli is our Operations Manager here at Skillcrush. Plus, she's an early alum of Skillcrush 101 who made her career change into tech in her mid-40's! Kelli started with us as our Customer Support Manager and has also taken advanced web development classes and been an organizer in the Helsinki Rails Girls chapter.

In addition to helping the Skillcrush team and our wonderful students, Kelli loves podcasts (especially ones about tech, of course!), Corgis, emojis, and, most of all, catalan-style line dancing – as a true Texan living in Finland would!