A Day in the Life Working Remotely From Miami and the Caribbean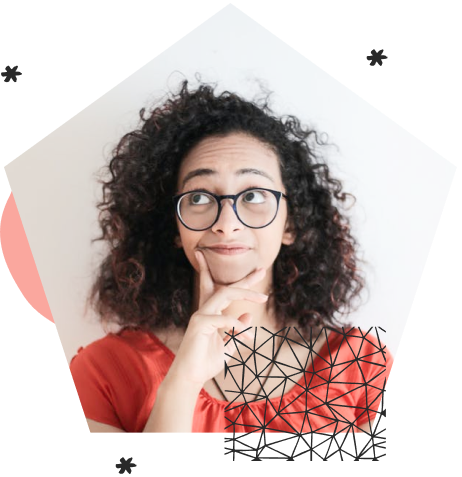 I'm a back-end developer and new member of the Skillcrush Dev team, working from Miami and—depending on the time of year—the Caribbean! A self-labeled workaholic, I like my days to be busy and productive, but not overwhelming. I've found that the remote work lifestyle—though challenging in its own ways—offers me the freedom to be as relaxed or regimented as I want. And since my career is all about continuing to learn how to use certain technologies, I like having the time built into my days to make sure I've picked up those new skills as they come along. Here's a rundown of a typical workday, to show how I balance working, learning, relaxing, and life in general.
7:00 a.m.
My average day begins around 7:00-7:30 a.m. depending on how ambitious I'm feeling. I like to start by getting up and checking in on my pets in their freshwater aquariums. My tanks are pretty oddball, and include shrimp, snails, and fish. (My apartment doesn't allow dogs or cats, so fish it is!) I really love animals, so I always get a kick out of seeing that they all survived another night. Then it's usual morning stuff: putting on some coffee and getting ready for the day. Because I build my own plugins, I'll spend the morning checking WordPress forums, to see if there are any support messages that need attention.
9:00 a.m.
Fifteen minutes before work starts, I clear everything from my workspace. I've found that taking the time to do this is really good for my productivity, and helps me reset mentally for tackling my daily tasks. After that, I just check in with JIRA—the progress board my team uses, and see what tasks need to get done before the end of our work week, or "sprint," to prioritize the time until the daily team meeting.
10:00 a.m.
This is when the Dev Team at Skillcrush has their daily SCRUM meeting. Check-ins and time-boxing are really helpful to keep everyone on track, and to make sure that company problems are being addressed as they happen. Then, it's time for a few hours of attacking the issues we discussed in our meeting and working on long term projects.
2:00 p.m.
Some days I get so excited about my projects, I forget to break for lunch—but I'm okay with it, in fact, I usually don't think about it until it's way past lunchtime. I spend the rest of the day doing back-end development work and offering support to anyone at the company who might need it. We use HipChat to stay in touch while we're working, so I'll pop into different rooms to make sure things are running smoothly.
5:00 p.m.
This is the official end of my workday, which I like to celebrate by getting out of the house. Before I leave, I check in with myself to see if I'm going to be making a run to buy more fun stuff for my aquariums or head to the pet store to look around at what new gadgets they might have in that day. If I go to the aquarium store, I'll stop off for a cortadito at a local shop (with a pastry, of course), and then return home for what I like to call my "night shift."
7:00 p.m.
Back at home, I head into online forums to see what people are asking for in terms of dev work. I've found that I tend to err on the side of workaholic, so I'll stay up checking the forums until as late as midnight. Since my life is WordPress, I also use this time to brush up on new skills I'll need to best use the platform.
But it's not like I'm totally plugged into the Matrix! I use two screens at my workstation, so one of my favorite things to do at night while troubleshooting code is to binge watch Netflix shows—mostly dramas about Vikings. Multitasking is really helpful for me; I've found that when I'm too focused on what I'm working on, I just get lost in it. Background noise is great for pulling me out of those deep coding holes, and helps me to refocus.
It's true that working remotely (and especially from your home) presents you with the challenge of managing your own time in a very high-stakes way. Even with the team holding me accountable, I've found that keeping to a structured schedule is key! Using Google calendars to mark hard stop times, and to box out exactly when meetings and other events are happening is necessary for staying on track. I like to go the extra mile and use separate Google Chrome profiles for when I'm working versus when I'm doing personal activities: It's an easy way to remind myself that when I'm on the work profile, that's the only thing I'm allowed to do. Self-discipline in this way has been super helpful for me, and has made me much more productive in the long run.
Chelsea oversees curriculum development at Skillcrush. She's developed and taught numerous courses in coding, design, freelancing, writing, editing, publishing, communication, and other professional skills.