The Best Free Design Portfolio Sites For Getting Your Name Out There and Landing a Job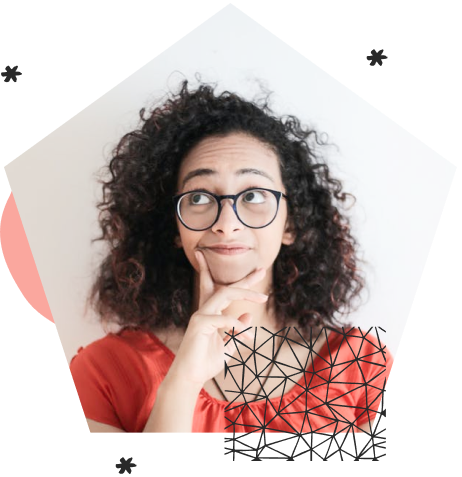 As a digital designer, a well-organized portfolio showing off your design skills, range, and interests will be a backbone in your search for clients. The good news is—even if you haven't landed paid work yet—you'll have no problem putting a solid portfolio together. But a top-flight portfolio with design so sleek, clean, and stylized it brings a tear to the eye is useless if no one can see it. You need to get your work in front of as many eyeballs as you possibly can, which means you need to get it online, stat! But where's the best place to park your great work?
You can and absolutely should build your own portfolio site but—even if you do—it'll still be in a vacuum. Fortunately there are plenty of places where you can post your work in a community setting so it has a chance to be seen by total strangers (also known as potential clients). To get you started, we put together a list of four legit launching spots for posting your portfolio online. And keep in mind, this isn't an either/or proposition—you can post your work on as many forums you see fit, so feel free to mix and match the options listed below, and then keep your eyes out for any other forums you'd like to add to the list.
1. Behance
Since its inception in 2006, Behance has grown into a design mecca, and today it's one of the best places to showcase your design portfolio online. When you create a Behance profile you're then able to start uploading Projects—groupings of images, videos, and other digital content that make up a particular theme or process (web design concepts, branding packages, mobile UX prototypes, etc.). Each of your Projects will have a unique URL that can be linked anywhere on the internet and lead viewers back to your Behance profile. You can also follow other users on Behance whose Projects and updates will appear in a social media-style Activity Feed—a handy way to stay inspired by designers you admire and make professional contacts.
Behance distributes its users' content to online galleries like Illustration Served, Branding Served, and Web Design Served, and standout work has a chance to be curated and displayed on Behance's homepage. As of this writing Behance has logged nearly 71 million Project views in the last 30 days, which means people (including employers) are looking, but Behance allows you to be proactive about landing work, too—their job board gives you a direct pipeline to companies hiring.
Behance profiles are free to create, with an optional service called Prosite that lets you create a portfolio with our own custom URL. Prosite costs $99 for a year of membership, and is free if you're an Adobe Creative Cloud member.
Designer Ruari Shepard's featured web design concept Bon is an example of making the most of a Behance portfolio presence. Shepard's project starts with a bold title image that displays the project theme, partially framed by a desktop monitor. This is followed up with a concise project description, typeface, color palette, and logo examples, as well as a slider showing the concept as it would appear on desktop, smartphone, and tablet displays. Shepard's approach incorporates the best of both worlds, showing off the theoretical design of his work, while tying it concretely to its finished appearance as a digital project—and it's paid off with over 51,000 views and over 5,000 appreciations (or likes) on Behance.
2. Dribbble
Dribbble—which started in 2009 as a side project by its founders—is now a go-to resource for discovering and connecting with designers around the world. Describing itself as "show and tell for designers," Dribbble allows users to upload 48 Shots (screenshots of their work) per month. They can then be accessed publicly on the Dribbble website, while highly viewed Shots are displayed on the Dribbble homepage.
One of Dribbble's unique features is the fact that not all members can upload Shots—at least not right off the bat. Newcomers to Dribbble are considered "Prospects" who need to receive an invite from "Players" (veteran users) in order to post (Prospects are able to link to work examples in their Dribbble profile so Players can see what they're bringing to the table). While this might seem like an off-putting barrier to entry, it helps the Dribbble community self-curate, attempting to ensure that only motivated designers presenting their best work will filter onto the site. Instead of a barrier, Dribbble's Prospect/Player system can be seen as a challenge, and a chance to hone your abilities to network, sell yourself, and get your foot in the door in a low-stakes setting. Once you do make it to Player status, you'll have the chance to share your work on a major design platform, and the confidence and feeling of accomplishment that goes with it.
Dribbble also hosts meetups for designers and features a jobs board on their website. Signing up for Dribbble is free, and a $149 yearly Team membership fee will allow you to bypass the need for a Player invitation and start posting your work immediately.
Eldin Heric's Potato Landing Page shows how a clean, simple design concept can generate tons interest on Dribbble (214,995 views as of this writing). Heric's goal was to take something as basic as a potato and create a website around it. With minimalist crispness, Heric takes the lowly potato and elevates it to a customizable, healthy, multifaceted product worthy of a six-page digital treatment. This fun approach is noteworthy and eye-catching on its own, but it makes the most out of the Dribbble format by inspiring replies (or Rebounds) from other Dribbble users—Heric's concept has spawned similar onion, banana, and other produce-related responses from his fellow Dribbble designers, activity that all links back to his original design.
3. Coroflot
Coroflot launched way back in 1997, and in the years since has gone on to host over two million images with over 150,000 new projects launched every month from all over the globe. Coroflot's mission is to connect designers with career opportunities and to expose innovative clients to top-notch design work, which it does through hosting portfolios/designer profiles, posting job listings, and providing sample design salaries.
Joining the Coroflot community involves submitting an application and providing a few work samples. If your application passes screening, you'll be able to set up a profile and post your portfolio to the Coroflot site. You can find a handy guide to passing the application process on the Coroflot blog, and—in fact—you can use this resource to double as a measuring stick for any other portfolio applications you put together. Once your application is accepted, Coroflot is free to join and use.
Elisa Sandoval's Chicago Getaway Hostel is a popular branding concept posted on Coroflot, and it's a great example of a comprehensive digital design project. Sandoval uses component inspiration pieces—a framed print, room key cards, and a Chicago city guide—to establish the typeface, color palette, mood, and style guide for her project, then presents sample web pages based on those building blocks. Other users can clearly see Sandoval's design process—and can use to to inform and inspire their own—and potential clients are given a window into her skillset and design style.
4. Crevado
All of the previous sites with their bells, whistles and—in some cases—multi-step application processes are great options for enhancing your online portfolio experience. But sometimes—especially if you're taking your first stab at getting a portfolio online—simple is better. If you're looking for a basic, no-frills option for getting your work on an online platform, look no further than Crevado. Crevado is quick to set up and free to use, and—while you won't get job boards or social media functions with Crevado—you will get a one-and-done solution for hosting your work in a linkable format that you can share with clients and colleagues.
The only requirements to use Crevado are a modern web browser (i.e. Chrome, Firefox, or Safari) and photos of your work, which you'll upload in standard .jpg, .tif, and .png formats. Crevado offers in-depth visitor reporting and statistics through Google Analytics (a standard feature you can turn on in your profile settings) and serves mobile devices an optimized version of your portfolio. Crevado is set up for Facebook integration out of the box, and—with a linked PayPal account—you can also allow visitors to purchase photo prints of your work.
Graphic and Web Designer Lauren San Ramon Busto's featured work shows the kind of direct, comprehensive portfolio that can be hosted on Crevado with just a few clicks. Through a simple, uncluttered, stylish looking grid, Crevado allows San Ramon Busto to display her range of print and digital designs—as well as a concise About page—in a format that's easy for potential clients to peruse (and doesn't require a coding skill set to put together). If you have access to a web browser and digital photos of your work, you can establish a similar digital portfolio presence on Crevado in under an hour.
Scott Morris is Skillcrush's staff writer and content producer. Like all the members of Skillcrush's team, he works remotely (in his case from Napa, CA). He believes that content that's worth reading (and that your audience can find!) creates brands that people follow. He's experienced writing on topics including jobs and technology, digital marketing, career pivots, gender equity, parenting, and popular culture. Before starting his career as a writer and content marketer, he spent 10 years as a full-time parent to his daughters Veronica and Athena.