So, you've gotten yourself some mad design skills, but maybe you're still wondering where your mad money is? Whether you're new to the field and struggling to pay your bills or an experienced freelancer but not making what you know you're worth, we're here to help! We've got you covered with our real-talk guide about what you should charge as a freelance graphic designer, visual designer, UX designer, or web designer. (Bonus: The guide also applies if you're a freelance developer or in digital media!)
This guide, written by an experienced freelance designer who's done client projects for small businesses, agencies, and well-known brands, will give you a clear and practical understanding of what to consider when calculating your rates. Before you know it, you'll be commanding the income you want while doing the work you love.
In this guide, you'll learn:
How to calculate expenses – and make sure they're all covered!
The 4 keys to consider when deciding what to charge as a designer
The 3 top options for calculating design rates
What to do if you feel like you're underpaid as a designer
Don't miss out on these insider tips that'll erase any doubts about setting prices for design projects. Download your free copy of The Ultimate Guide to Charging for Freelance Design Work and be confident that you're earning what you deserve!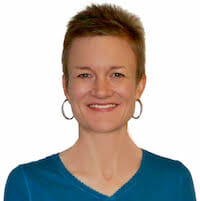 Kelli Smith
Kelli is our Operations Manager here at Skillcrush. Plus, she's an early alum of Skillcrush 101 who made her career change into tech in her mid-40's! Kelli started with us as our Customer Support Manager and has also taken advanced web development classes and been an organizer in the Helsinki Rails Girls chapter.

In addition to helping the Skillcrush team and our wonderful students, Kelli loves podcasts (especially ones about tech, of course!), Corgis, emojis, and, most of all, catalan-style line dancing – as a true Texan living in Finland would!