Get Our Free Ultimate Guide to Coding for Beginners
Make a plan for learning the tech skills you need to land a new job with this 60+ page FREE ebook!
Now that we're in a whole new decade, it's natural to wonder how to keep up to date in a fast-changing industry like web development. New trends and technologies are constantly coming out, and it can feel overwhelming to figure out where to start or what to focus on next.
But we've got your back when it comes to what you need to know to learn web development in 2020. So, whether you're totally new to the field or an experienced pro, check out this list of top 5 skills to master or stay on top of as a web developer today.
TOP WEB DEVELOPMENT SKILLS IN 2020
1. HTML and CSS
No matter what area of tech you're looking at, making sure you have a strong foundation in HTML and CSS is critical. HTML, or HyperText Markup Language, is the code that lets you put content (like text, photos, and videos) on a web page plus give it structure (like headlines, paragraphs, and footers). And CSS, aka Cascading Style Sheets, is the code that lets you format and style your HTML with colors, fonts, backgrounds, and so on.
Get these fundamental skills under your belt and you'll not only already be able to create whole websites from scratch, but you'll also have what you need to take the next step in any direction in web development.
2. Git and GitHub
As either a freelancer developer or a member of a development team, you'll need a way to keep track of your code. That's where version control comes in. Simply put, it's a way to store your work, access changes, and easily collaborate with others.
Git and GitHub are the most popular version control tools nowadays so knowing them will help you manage your own projects or let you seamlessly join a group of developers. (Fun fact: Our Git and GitHub class here at Skillcrush just got a major refresh.)
3. Responsive Web Development and Advanced CSS
With people viewing websites on everything from 5-inch phone screens to 32-inch desktop displays, sites today have to be accessible on all kinds of devices. That means you have to know how to make sites responsive to different screen sizes using the latest industry standards and techniques.
And, to create websites that look beautiful and modern, you'll definitely want to learn all about advanced CSS. Using approaches like CSS Grid and Flexbox will let you lay out your sites more easily and catch the eye of all those potential clients and employers ready to pay top dollar for the most professional sites out there. (Hint: Look for an advanced CSS class here at Skillcrush soon!)
4. JavaScript and React JS
When you're ready to jump to the next level of web development, JavaScript is where you should head. It lets you make your sites dynamic and interactive. So, you can include elements users can engage with, like dynamic menus, interactive maps, and auto-filled forms.
Add in a JavaScript library (collections of pre-written code snippets) like React JS, and you'll make building sites even quicker and more efficient. Plus you'll be looking at a boost in your salary of $10,000 or more!
5. Programming
To cap off your web development skill set, you can take a step into back-end development with some programming. So, besides being able to build the part of the web that users see and interact with (the front end), programming will allow you to to create and organize the invisible back end of sites, apps, and much more.
A language like Ruby will give you the ability to create web apps like Twitch, Hulu, Kickstarter, or Groupon. Or learning to program in Python will get you into the hottest fields today like big data, machine learning, and finance.

Get Our Free Ultimate Guide to Coding for Beginners
Make a plan for learning the tech skills you need to land a new job with this 60+ page FREE ebook!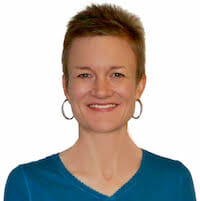 Kelli Smith
Kelli is our Operations Manager here at Skillcrush. Plus, she's an early alum of Skillcrush 101 who made her career change into tech in her mid-40's! Kelli started with us as our Customer Support Manager and has also taken advanced web development classes and been an organizer in the Helsinki Rails Girls chapter.

In addition to helping the Skillcrush team and our wonderful students, Kelli loves podcasts (especially ones about tech, of course!), Corgis, emojis, and, most of all, catalan-style line dancing – as a true Texan living in Finland would!