7 Tech Companies That Are Making Women's Lives Better
These companies are leading the way in gender parity.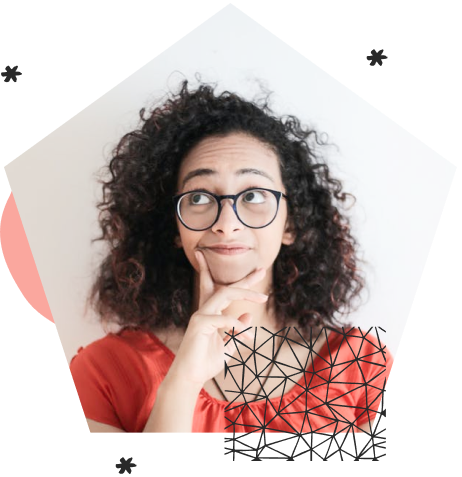 Many of the students enrolled in Skillcrush courses are mothers looking to return to work after a longer-than-anticipated absence or who want a role that lets them earn a stable income while working a flexible schedule.
The end goal for most of these students is to find new and fulfilling careers working at or with companies that value and support the women on their teams. These companies worry less about a bottom line and more about long-term company culture. They're committed to gender parity. They offer parental leave policies in keeping with the modern era, make sure that women are equally represented in leadership, and provide support groups for women of color.
Today, we thought we'd highlight just a few of them, some familiar and others that should be.
IBM
A Large-Scale Company with Large-Scale Support for Women, Especially Aspiring Mothers
You might say IBM has embraced the adage "lead by example", especially with regards to the benefits women need most. They've been on Working Mother's Top 100 Companies list 33 times, and as one of the largest companies included (366,000 employees and counting), there's plenty of opportunities to join the IBM team.
The perks: According to Working Mother, IBM reimburses full-time employees for in vitro fertilization, egg freezing, and surrogacy expenses. They also have policies in place for leaves of absence and sabbaticals and offer support groups for working parents and caregivers. 92% of women working for IBM are in a formal mentoring program.
Maven Clinic
An early-stage tech startup by women, for women, hiring women
If you haven't heard of Maven yet, you will. This isn't just a great company for women to work for, it's also a company offering services specifically targeted at changing women's lives. Maven seeks to make women and family healthcare accessible via on-demand appointments with MDs and practitioners in digital "clinics" (AKA video conferences). Therapists, doulas, OB-GYNs—all available to book through your iPhone. The perks of working at Maven aren't bad either. And…they're hiring.
The perks: Health, vision and dental insurance, parental leave, and free Maven appointments.
Lumi
A Little Company That Could (and Could and Could), Courtesy of a Woman CEO
You may or may not remember when Lumi's CEO Jessica Genet turned down a Shark Tank offer a few years ago. A bold move, but one that's worked well for her. Lumi, a service-based tech startup that helps companies' streamline their packaging into one online dash, is growing—and so is its team. Inc. included Lumi in its roundup of "20 Female-Founded Startups That Grew Like Crazy in 2017" and then, in 2019, Genet and her partner, Stephan Ango, raised $9 million in venture funding. Added bonus: Genet is a true, badass feminist who isn't afraid to tell it like it is. We can get fully behind that.
The perks: Stock options, retirement plans, healthcare, paid time off, rad CEO.
Salesforce
A "Best Company for Women" by Popular Vote
Salesforce is one of those companies that pops up on most "best of" lists. Fairygodboss has it listed as #6 on their Top Tech Companies for Women in 2018, and it made #11 on Glassdoor's Best Places to Work list in 2019 (up from #15 in 2018). With flexible time off policies, a proactive professional development policy, Lean In circles at its offices, and a gradual return-to-work schedule for new parents, it's easy to see why. Then there's the 26 weeks of parental leave given to primary caregivers (and another 12 weeks if you're the secondary caregiver).
The perks: A Salesforce women's network with over 6,000 employees, up to 5 paid days off for volunteering per year, generous parental leave policies, adoption, surrogacy, and fertility benefits, and company-sponsored emergency daycare, among others. You can see all the benefits here.
A note: It would be remiss of us not to cover the recent news that Salesforce provides the U.S. Customs and Border Patrol with service products for carrying out its zero-tolerance immigration policy at the U.S.-Mexico border. This company decision led to protests by Salesforce employees in 2018. As of January 2019, the company has implemented a new Office of Ethical and Humane Use, which will be helmed by Paula Goldman, a former vice president at the social impact investment firm Omidyar Networks, to address such issues moving forward. As of writing, the CHP is still a Salesforce client.
Outreach
A Company Redefining What Happens After Parental Leave
Outreach, a software company based in Seattle, made it onto Inc.'s Best Workplaces of 2018 and also onto its roundup of Companies with the Coolest (And Most Unusual) Company Perks for good reason—specifically, that "coolest" perk, which is that:
"New parents can work half of their hours at home in the eight weeks after their return to work, [and d]uring that time, Outreach also pays for a night nurse on weekdays and dinner delivery twice a week."
In 2017, Outreach also formed its first employee resource group, called Outreach Women's Network (OWN). But there's way more to them than that, which brings us to all the other perks.
The perks: Says Outreach's CEO, Manny Medina:
"Not only do we provide bi-weekly training, development and wellness classes from our in-house leadership development trainer and guest speakers, but we also have a very strong commitment to diversity and inclusion. We offer a series of diversity and unconscious bias training, and a leadership class monthly that is available to all employees."
The company also offers paid volunteer days—let's call that the cherry on top.
Honey
LA's Favorite Startup (Seriously, Though)
What started as a humble browser extension that would comb (pun intended?) through your online shopping cart at checkout and apply the best discount codes, Honey is now a buzz-worthy (pun definitely intended) and growing startup located in downtown Los Angeles. Built in LA just awarded the company first place in its "100 Best Places to Work in Los Angeles in 2019" round-up for various reasons—see perks below—but in large part due to a great company culture. The best way of explaining it is just to quote the company's Careers page:
"Here at Honey, we're not just another tech company–sure, we have catered lunches, ping-pong, and dinosaurs scattered around the office–but we've also got a team of passionate individuals that come together for a common goal. We've figured out the secret sauce to creating a collaborative and inclusive culture where everyone's ideas impact our future and improve our product."
Of course, three weeks of paid time off doesn't hurt, either.
The perks: Besides that paid time off (and, yes, the stereotypical startup ping-pong table), according to Built in LA, Honey still offers early stage equity to employees, paid volunteers days, and flexible hours (ideal for parents). They also match up to 3% in their 401(k) plan, offer job training, and a diversity program.
Bumble
The Original Stick-it-to-the-Man Dating App Also Sticks to Its Feminist Values
Most of us are familiar with the origin story of Bumble and Whitney Wolfe Herd's fight against sexism and sexual harassment in her previous life at Tinder, which led to her starting an app of her own with the following mission statement: "Bumble envisions a world free of misogyny, where all relationships are equal." So, let's skip that storyline to talk about what Herd has been up to in the years since launch.
Bumble is now one of the largest dating apps, but it's also expanded into matches of other kinds including friend meetups and, most recently, professional networking opportunities. So, it's little surprise that company culture at Bumble focuses squarely on making sure women employees feel empowered and stick around long-term. Inclusivity is built into the job application process, which Bumble explains immediately on its Careers page:
"We strongly encourage people of color, lesbian, gay, bisexual, transgender, queer and non-binary people, veterans, and individuals with disabilities to apply. Bumble is an equal opportunity employer and welcomes everyone to our team." We also appreciate the following note: "In your application, please feel free to note which pronouns you use (For example: she/her/hers, he/him/his, they/them/theirs, etc)."
If only more companies were this—sorry, have to—woke.
The perks: Many. 80% of Bumble's executive team is female, so it's little surprise that benefits include 16 weeks of paid parental leave, IUI/IVF and egg freezing discounts, and lactation rooms. The company also offers free breast milk shipments for traveling moms. Then there's 100% health care coverage, 401(k) matching, a $100 monthly wellness benefit. Oh, and there's kombucha on tap in the Austin headquarters.
Scott Morris is Skillcrush's staff writer and content producer. Like all the members of Skillcrush's team, he works remotely (in his case from Napa, CA). He believes that content that's worth reading (and that your audience can find!) creates brands that people follow. He's experienced writing on topics including jobs and technology, digital marketing, career pivots, gender equity, parenting, and popular culture. Before starting his career as a writer and content marketer, he spent 10 years as a full-time parent to his daughters Veronica and Athena.