7 Digital Designers You Should Be Following on Instagram
Here's 7 designers—from UI experts to .gif artists—to add to your feed.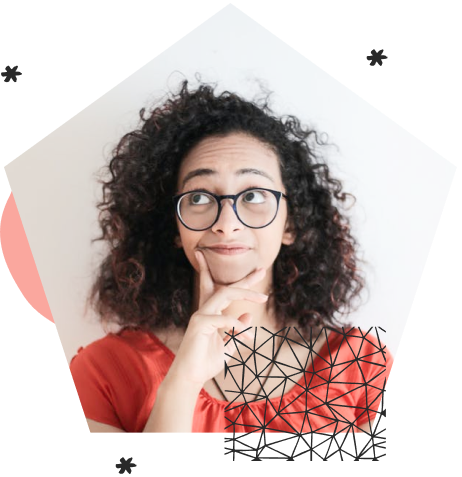 If you're a designer, then you might already know—one of the best things about the internet is the pretty much unlimited amount of free, easily accessible resources to help teach and inspire you. Downside? Oversaturation. There are a thousands of apps, platforms, and other sharing sites vying for your limited time and attention. It's impossible to keep tabs on everything digital—even if it was your full time job and not something you did to relax a few times a day.
So how do you make sure those sporadic minutes spent scrolling through Instagram are really worth it? One solution is to load your page with designers and companies you find particularly inspiring or helpful to your own practice. The benefits here are manifold—you'll have resources to combat creative block, a pulse on how other professionals market themselves on social media, and a tab on who they're working for. Here's 9 designers—from UI experts to .gif artists—to add to your feed.
1. Grace Ho
Grace Ho nailed the self-branding on her Instagram. It's cohesive and showcases both her own personal style and her range as a designer. Page layouts and graphics seem to be her strength, like this leaderboard featuring professional MMA fighter Rhonda Rousey.
2. Leta Sobierajski
Follow art director Leta Sobierajski for a wild, wacky, and weird visual aesthetic that might move you to branch out on your own creative adventure—just look at her recently implemented design for AIGA's rebranded blog. What I especially love here is the variety and playfulness of her profile: It draws you in and lets you know that this artist has serious design chops and a good sense of humor. (Make a note of this for inspiration if you're hoping to use social media to stand out in the job search.)
3. Jen Clark Design

Jen Clark Design is an international design company that specializes in branding, graphic and digital design. As such, their social media pages are a little more business-facing than some of the freelancers on this list. Follow JCD for posts like this, where you can glean clean, well-designed tips from their client work.
4. Monique Wray

Monique Wray's animations and illustrations are crisp, clean, and a breath of graphic fresh air. Hit the follow button for utterly delightful and elegant gifs, along with progress shots and video.
5. Jessica Robbins

Jessica Robbins' UX Memo page is a catch-all for inspiring, insightful, and sometimes just plain funny quotes about UX/UI design. Why should you follow? Because we all hit blocks sometimes, and it might just be a simple Post-it note from someone who's been there that helps you have that big design breakthrough.
6. Meg Robichaud

How beautiful is this post from Meg Robichaud? On her Instagram you can see more sleek, soft-toned designs, and how she translates her figures into badges, logos, and more editorial-style images.
7. Jason McCall

Jason McCall's work is bright, energetic, and versatile. In addition to some sharp UI designs and illustration concepts, you'll find inspiration when it comes to composition and simple use of color.
Hopefully you saw a few designer profiles that tickled your fancy and caught your eye—and maybe inspired you to start your own Instagram portfolio. If this is the first time you're thinking about getting your feet wet with a profile of your own—don't panic. You don't need a complete portfolio to start a great Instagram page. Just start posting and see where it takes you.