10 Easy Downloads to Supercharge Your Web Browser
Make your browser work for you.
You probably spend most of your computer time in your browser. Whether you use Chrome, Firefox, Safari, Opera or even Internet Explorer, you want to get the most out of what you do online. And one of the best ways to do that is with browser extensions.
Browser extensions are little programs that extend the functionality of your browser. They're simple to use and almost always free too! The first extensions were created for Internet Explorer in 1999 with the other browsers slowly following suit. But, despite this history, nowadays Internet Explorer has very few extensions while Safari and Opera have a few and Chrome and Firefox have the widest selection.
All you need to do to use a browser extension is go to the website for it and click the install button. There are usually a few options for the extension that you can adjust by right-clicking the icon in your browser bar. But, otherwise, you're ready to go! So, start boosting your browser today by checking out these 10 extensions:
Need to take a snapshot of your screen and mark it up to share with someone? Forget the complicated key combinations and Photoshop editing of days gone by. Use the Awesome Screenshot extension to take a picture of an entire webpage or just a part of it and then mark up the image, annotate it with text, blur private content and quickly get a link to share it all. (Using Chrome? Try Explain and Send Screenshots)
Stay on top of all your Gmail accounts right from your browser. The Checker Plus for Gmail extensions shows your unread email count right in your browser bar with a small icon (plus a pop-up and/or alert sound if you like) and even lets you read messages – or have them read to you! – and reply to them directly from the icon. And you can customize the extension in lots of fun and useful ways. (Using Firefox? Try Gmail Notifier)
Since you're a Skillcrush blog reader, you're probably pretty tech savvy (or well on your way to being so), which means you're probably the one whom your friends and family turn to when they need help with their computers. Then Google's Chrome Remote Desktop extension is perfect for you! It lets you remotely access another computer right through your browser. You can use it to connect to Windows, Mac and Linux computers so you can easily provide support and maintenance any time and from anywhere. (And there's even an Android companion app now too!)
Tired of sending crazy-looking URLs that nobody dares to click on? Use Clip Better to get an image, title, summary, link and more for your links. Your friends will thank you when you send them a great-looking rich preview of the webpage you want them to visit, and you can chose the image you include and add your own comments. (Get the Clip Better bookmarklet for Firefox, Safari, Opera, Internet Explorer and more!)
Hopefully you've already realized how terrific extensions can be and started collecting your own favorites. As much as you love them though, you don't want your extensions filling up your browser bar or constantly running in the background. That's where the Extensity extension comes in. Yep – It's an extension to manage your extensions so let's get meta with it! Just click on the Extensity icon to see a list of all your extensions and click on each one to enable or disable it. You can also launch Chrome apps (like Google search, Gmail, Drive, etc) from the same list. (Opera user? Try SimpleExtManager)
Imagus (All browsers except Internet Explorer)
This simple but surprisingly useful extension lets you enlarge thumbnails and see images and videos from links by by just hovering over them. Perfect for all that speedy browsing you're doing and available for Chrome, Firefox, Safari, Opera – and even SeaMonkey and Maxthon!
You know that online security is critical nowadays, but do you know how to make your browsing more secure? HTTPS Everywhere is a good way to start. Created by the Electronic Freedom Foundation, this extension encrypts connections to websites that support it so that the data you send them and they send you is protected. Of course you still have to use your digital common sense while surfing, but HTTPS Everywhere will help keep you safer online.
Have you ever been typing an elegantly-worded comment on a website and then accidentally closed the browser window? Instead of crying over split milk (or lost comments, in this case) install the Lazarus: Form Recovery extension and you'll be able to get everything you type in web forms back with just a click thanks to Lazarus' autosave function. Phew! Crisis averted…
OneTab (Chrome, Firefox)
Admit it… Sometimes you have just a few too many tabs open, don't you? We won't tell you to clean up your act because we're just as guilty of tab hoarding! But what to do when your browser slows done or you just need to get a grip on your tab chaos? OneTab is your go-to extension in this case. You just click on the icon, and OneTab condenses all your tabs into a handy list inside one neat little tab. Then you can restore tabs individually or as a group plus import or export URL lists, share lists with other people and devices and reorder the tab list. OneTab claims to save up to 95% of memory in Chrome and retains your tab list even if your browser crashes or you turn off your computer.
"Save money and the environment", says Print Friendly & PDF. That – and much more – is what you can do with this extension. It removes ads, navigation and other "junk" to create an optimized print version of webpages. You choose which content and images to delete and can change the text size too before printing, saving as a PDF or emailing the page. So, even if you haven't printed anything in years, you're sure to find this extension a useful addition to your browser.
(Get the Print Friendly & PDF bookmarklet for Firefox, Safari, Opera, Internet Explorer and iOS and for adding to your own site)
To learn more about extensions, check out How-To Geek's short article Everything you Need to Know about Browser Extensions.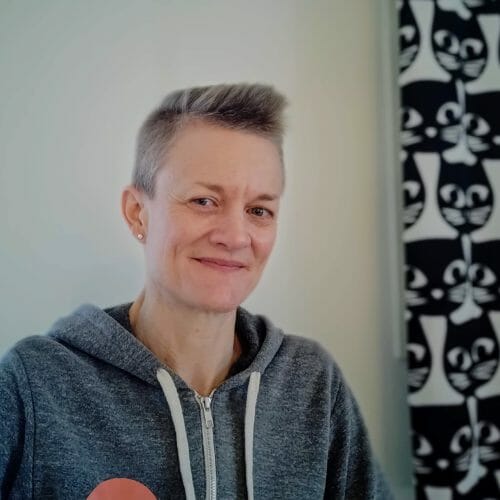 Kelli Smith is Senior Operations Manager at Skillcrush. She has covered tech skills, careers, and productivity for Skillcrush and The Muse, and her work has appeared in Inc. and Business Insider. She has an MBA in international business and has worked for over twenty years in education. Kelli is a huge fan of dancing, podcasts, and to-do list apps.