Specialization Courses
Laser Focus on One Specific Technical Skill
With the friendliest and most fun skill courses on the Internet!
You Know What Skill You Need—Now It's Time to Learn It
If you've been researching exactly what skill you want to learn, or if you just need one more skill to round out your resume, specialization courses are the perfect fit! Our courses are designed to take you from "I'm just getting started" to "I'm super knowledgeable" in each technical skill. So if you're ready to confidently add a new skill to your resume, enroll today!
Our Specialization Courses
If you need to add a specific skill to your technical tool-belt, then our skill specialization courses are perfect for you! Check out the offerings below:
Here's Everything That's Included When You Enroll
Expertly designed curriculum, PLUS all the support you need to learn your new tech skills!
State-Of-The-Art Online Learning Platform, Available 24 Hours a Day, 365 Days a Year
We're a tech company, so we take our tech SERIOUSLY. And what this means is that you'll have unlimited, lifetime access to our beautiful online learning platform packed full of everything you need to make learning new tech skills an absolute pleasure.
Each Course Comes With:
3-5 tech skill building classes with built-in progress tracking

Dozens of on-demand video lessons

Easy-to-use interactive development environment

Tons of practice exercises to cement your knowledge
Automatic instructor feedback

Super helpful cheatsheets you'll reference forever

Downloadable code & design samples
Personalized Support & Instructor Feedback
All from real live humans who care (no bots here!)
Our team of instructors and mentors are experts in their field and will give you all the personalized help you need throughout your entire tech skill learning process.
Automatically receive feedback on your work from expert instructors

Chat with your instructor during weekly live Q&A sessions
Get all your questions answered with 6 months of email support

Attend regular town halls with instructors & alumni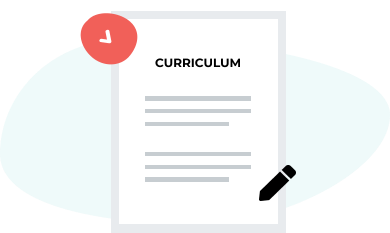 Real Time Curriculum Updates
Tech moves fast, but we move faster. Our curriculum team is constantly refreshing our courses to make sure you're learning the most up-to-date information. We'll make sure you're focusing on the relevant tech skills and concepts being used in the real world, today.
An Encouraging Student Community
Connecting with fellow students is as easy as joining a group Q&A session or sending a message in the Skillcrush Slack community. You'll be able to meet others going through a similar career change, which means you'll always have a friend by your side to support you along the way and help you stay motivated.
PLUS, If You Decide You Want to Learn More Skills…
We'll Give You a Discount for Our Break into Tech Program Equivalent to the Cost of Your Course Tuition!
Are Specializations 
Courses for Me?
Specialization Courses Are For You If:
Know exactly what skill you need and what courses you should take

Want to add Python, Front End Development, UX Design, or Visual Design to your resume

Don't need help finding your path in the tech industry

Are looking to build a new skill, not get help with job searching

Are already on your way to making a career change—or have already done it and just need to keep upskilling!
Specialization Courses Are NOT For You If:
Are looking to make a BIG career change and have no prior experience in tech (check out our Break Into Tech program instead!)

Want to try BOTH design and development classes to see what you like

Want a well-rounded tech education, instead of focusing exclusively on one skillset

Are feeling lost when it comes to job searching

Want individualized guidance on how to stand out to employers
Ready to Learn Even More Skills?
Learn About Our Break Into Tech Job Training Program