I Traded a Major Tech Hub for Small Town Tech Life—Here's Why
You don't need a big city to have a tech career.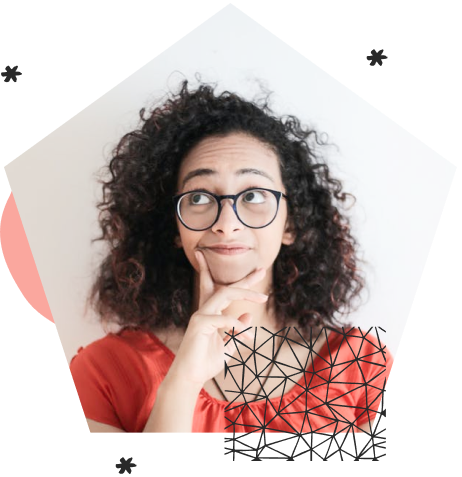 Paul Bromen is an online entrepreneur whose tech career has taken him from the corporate world in Chicago, to the sky high rents of Silicon Valley, and finally to Stillwater, MN, a town of 19,292 people on the Minnesota/Wisconsin border. While he sometimes misses the energy of work in Silicon Valley, he's ultimately carved out a niche in Stillwater that lets him live and work on his own terms—something he says is possible to do remotely, even if you've never stepped foot in a tech hub. He told his story to Scott Morris.
When I started in tech, I worked in the definition of a digital hub: My first position was as an International Operations Manager for Groupon, based out of their headquarters in Chicago. My next stop was Palo Alto, CA—another tech mecca—where I co-founded a mobile gaming company. But after six months, I landed back where I grew up in Stillwater, MN. It's a cutesy river town that borders Wisconsin—go figure. Stillwater is pretty far removed from the physical tech world, but I have lots of roots here. And, it hasn't stopped me from working comfortably in tech from my home, running a mattress review website called Upon a Mattress.
Why Leave a Major City Behind?
My decision to leave Silicon Valley and dedicate myself to working super remotely was determined by two main factors: people and cost. Personally, I feel like there's more of a "realness" to living in a small town and to the relationships I have with the people here. In Stillwater, I have a solid, interconnected support system of friends, some of whom I've known now for two decades. When I was in Palo Alto, everyone was transient, coming from somewhere else on their way to leaving for somewhere else.
And then there's the cost of living. In Palo Alto, I paid $1,800 a month for a single bedroom in a house I shared with 16 people. In Stillwater, I share a two bedroom-two bathroom house with a roommate for $600 a month, which allows me to live abroad during the harsh winter months. Last year, for instance, I worked remotely during the winter from Australia and Slovenia. That just wasn't possible while paying Silicon Valley prices.
This transition—of course—comes with trade offs. The hardest part of working so far away from a tech hub is keeping my network current. I try to stay active on social media sites and keep in touch with people I've worked with or met during my travels (I do a lot of Skyping!) but the immediacy of being surrounded by industry people is one thing I've struggled to replace.
Finding Work Outside of Tech Hubs
I've actually hired several remote programmers and artists to work for me when I was developing mobile games, so I can speak to concerns about to finding work from a place that's off the beaten tech path. For me, the decision to hire someone always comes down to the quality of their portfolio—not where they're located. When you're applying for a job or trying to land clients and you're not able to meet in-person, what distinguishes you from a name attached to a resume or a LinkedIn profile are concrete examples of your work—even better if you pair those examples with realistic time estimates for each of them.
Make sure you're also active in online communities and forums dedicated to the platforms and languages you specialize in—sites like Stack Overflow, CodePen, Behance, and Dribble are excellent resources for web developers and designers to ask questions, share work, collaborate, and possibly even connect with potential clients or employers. Having an active presence online is critical for staying on top of your field and is a great way for getting in touch with remote job opportunities.
Looking back and comparing my experiences working right in the center of the tech industry and then working pretty far outside of it, I have to say I'm happy in Minnesota, with the caveat that I do sometimes miss my old life. There was something exhilarating about waking up to the golden California sun and the sounds of a house full of roommates all planning the next Google. Still, I have a lifestyle that's a lot freer and more flexible, working from Stillwater (and wherever else I decide to travel along the way). Obviously, working way outside of a traditional tech hub has pros and cons just like any job situation, but it's ultimately 100 percent doable. And, the pros are pretty appealing, especially if you like setting your own pace and calling your own shots. Who doesn't?
Scott Morris is Skillcrush's staff writer and content producer. Like all the members of Skillcrush's team, he works remotely (in his case from Napa, CA). He believes that content that's worth reading (and that your audience can find!) creates brands that people follow. He's experienced writing on topics including jobs and technology, digital marketing, career pivots, gender equity, parenting, and popular culture. Before starting his career as a writer and content marketer, he spent 10 years as a full-time parent to his daughters Veronica and Athena.