35 Web Developer Portfolio Examples
Get inspired for your own web developer portfolio with these 35 portfolio examples.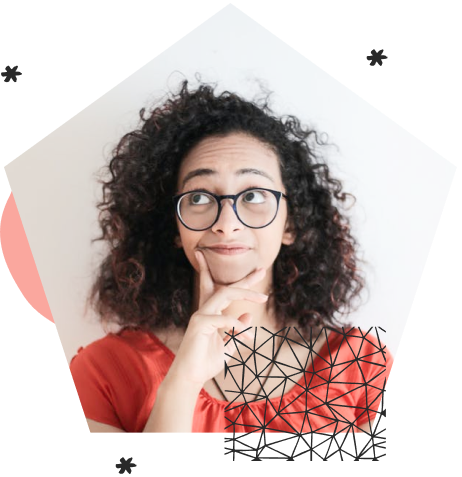 Putting together a top notch web developer portfolio is a crucial part of getting hired as a web developer. And it's a particularly important tool when you don't have a ton of paid experience (yet!). Absolutely any project you've done qualifies for a spot in your web developer portfolio (whether it was done for pay or simply professional development), meaning you'll have a way to show companies and clients what you can do no matter where you are on your career path.
We've written about sites where you can host your portfolio content, how to build your own portfolio website, and what kind of projects should be in your portfolio…but how exactly should those projects be presented?
To give you some inspiration on ways you can bring your website and app projects to life in a web developer portfolio setting, we've put together a checklist of things you need to include in your web developer portfolio AND rounded up 35 web developer portfolio examples. Mix and match the ideas you see here, and you're bound to piece together the perfect way to present your own work.
Table of Contents
What to Include in Your Web Developer Portfolio
An About Page—In addition to samples of your work, your web developer portfolio needs an About Page to give your work context (and let clients know how to reach you!). Think of this as a mini-resume where you can include:

Who you are
What kind of work you do
A list of your specialized developer skills
Contact information

Work Samples—This is where you include samples of work you've done ala the examples included below
Testimonials—Throw in some pull quotes from satisfied customers. If you haven't done paid work yet, ask for testimonials from instructors or anyone else who can speak to your skills.
Links to Your Work on Other Sites—If you have additional work on platforms like Github or Codepen, be sure to link to those sites in your portfolio
35 Web Developer Portfolio Examples
1. Boston Dynamics Redesign Concept
This whimsically schematic web developer portfolio example shows a website redesign concept for robotics design company Boston Dynamics.
2. VAIOT – Intelligent Contracts
This portfolio example from Flying Bison showcases a stylishly buttoned-down approach to a corporate client.
3. The Unseen
On the other end of the spectrum is this website build for multimedia company The Unseen by Two Times Elliot.
4. Y3 Sports Concept Store
Atriples Studio's portfolio concept site for Y3 Sports Shoes exhibits a sporty approach to e-commerce.
5. Running Multilevel Game
Web developers Crifano Crifano show how to present a web-based game app with this adorable web developer portfolio example. Don't cry little monkey-folk! You can do this!
6. Laurence De Leesnyder Sculpture Installation
This web developer portfolio example from Atelier trois will inspire your own attempts at sites with photo galleries.
7. Clarks International
un. Title's portfolio example for Clarks Shoes shows how to highlight a website's look and function across a variety of platforms.
8. Dreamland Photographic Studio
This web developer portfolio example from UNF Digital Agency is a good example of how to show off a site's design while also pointing out features like forms and menus.
9. Deliveries Web App
Geoff Kinder's TaskRabbit portfolio example is a study in presenting professionally utilitarian sites and apps.
10. Purplebone
This is Forge lays out how to present a commerce heavy site with their portfolio example for Purplebone.
11. The Rag and Bone Man
Laurence Lord's web developer portfolio combines cutting edge tech know-how with anachronistic hipster panache, and displays his work in a way that lets both influences shine.
12. Lomo LC-A Website
Even if you're a web developer first, don't be afraid to hone in on the web design aspects of your portfolio project, like in this portfolio example from Julia Moscardini.
13. Sony Football
Using a site's brand identity to frame the site content is a portfolio decision that pops in Liak Wee Lee's whimsical site build.
14. SuperVisionMD Website
Evan Belfi's portfolio example highlights how to present a professional WordPress site.
15. Canal + Oscars
This Canal + Oscar portfolio example by refr3sh shows how to let a site's data visualization features shine in your web developer portfolio.
16. Optimus—The Way We Do Things
Brands Identity's portfolio example lets the site's branding strategy inform the portfolio presentation.
17. FOSS Móveis Website
Taila Becker Damiani's portfolio example points out how to visually tie in front end and back end site features.
18. Academy Hotel Website
Adel Ochea's hotel site give you a look at why it's important to be consistent with the look and features on each of your site's pages—consistency pays off when it's time to lay it all out in your web developer portfolio.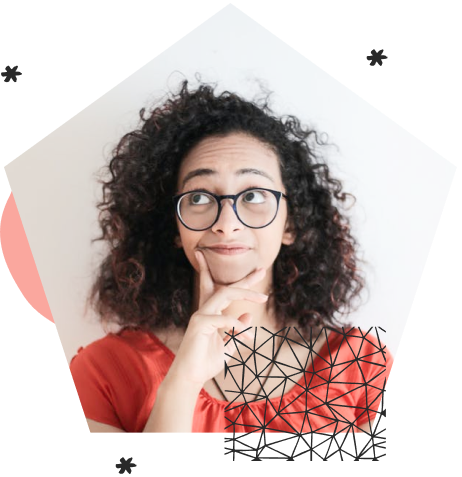 19. Prosthetic Systems Sales Tool
This portfolio example by Mara Herschbach shows how you can add brief notes in your presentation to explain site features.
20. I Am Molly Ringwald
The Branding Farm's Molly Ringwald site is a web developer portfolio example that shows how a WordPress back end allows clients to make their own changes and updates to site content.
21. Endless Mural
Eric Fickes' Endless Mural site highlights how to present back end work in your web developer portfolio.
22. Exclusive Prints Online Store
ProstoSite web studio's portfolio example offers the idea of combining the product you're selling with your site itself when it comes to e-commerce.
23. Architecturer – Interior Designer, Architect Portfolio
This portfolio example from Unihumble gives an example of using an animated site demo in your presentation.
24. ASOS Watches Concept Landing Page
Here's another stylishly straightforward example of how to present an e-commerce site in your web developer portfolio.
26. KFC
Flying Bisons gives a clinic here on how to showcase a concept redesign for an existing site/brand.
27. Kitten San
Do you like cats? Do you like sushi? Do you like games? Yes, this is a solid web developer portfolio example, but it's also Kitten San! You've got to check this out.
28. Samonet App
Sofia Garan takes viewers on the path from concept to finished product in this portfolio example.
29. Mopart
This portfolio example from Atelier trois shows how their product shines on desktop, tablet, and mobile platforms.
30. Galvanizers Association
un. Titled's interactive map for the Galvanizers Association is a reminder that it's good to add a variety of development projects to your web developer portfolio if you can.
31. Rachelle Moulton Real Estate
This is Forge shows how to lay out a standard real estate site in a way that viewers can follow with this portfolio example.
32. Pontoeste Surf School
Surf's up with Laurence Lord's example of how to present a site for a local business in your web developer portfolio.
33. Singapore Economic Development Board
Liak Wee Lee gives a look at how to present a text and data heavy portfolio example (including using a video walkthrough of the site).
34. Word to PDF Converter
Jason Provencher's portfolio example shows how to present a utilitarian site build (in this case, an online Word to PDF converter).
35. B-AIR
Flying Bison's hybrid branding design/app build example highlights a new wrinkle to consider as tech evolves—this project includes showcasing the app on a smart watch.
Scott Morris is Skillcrush's staff writer and content producer. Like all the members of Skillcrush's team, he works remotely (in his case from Napa, CA). He believes that content that's worth reading (and that your audience can find!) creates brands that people follow. He's experienced writing on topics including jobs and technology, digital marketing, career pivots, gender equity, parenting, and popular culture. Before starting his career as a writer and content marketer, he spent 10 years as a full-time parent to his daughters Veronica and Athena.