If you're like me, you love giving gifts as much as you love getting them, or maybe more! But, for me at least, figuring out what gift to buy can be a challenge. That's why we here at Skillcrush decided to make things a bit easier for all of us with this collection of top tech gifts.
Armed with this rundown, you'll be able to buy the perfect present for the techie, or even the not-so techie, in your life. Whether it's a holiday surprise for a loved one, a birthday gift for a friend, or a treat for yourself, you'll find something fun and useful when it comes to all things digital. (Bonus: To keep things budget-friendly, we've made sure there are picks that are free or have free trials.)
You can be sure your giftee will love what you give them since our number one recommendation (and many of the other recs) is something we've used and loved ourselves. And we've also included other great options in each category to give you plenty of perfect presents to choose from.
Virtual Tools
Top pick:
More recommendations:
Online Entertainment
Top pick:
More recommendations:
Digital Education
Top pick:
More recommendations
Office Equipment
Top pick:
More recommendations
Remote Life
Top pick:
More recommendations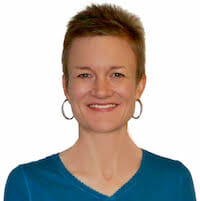 Kelli Smith
Kelli is our Operations Manager here at Skillcrush. Plus, she's an early alum of Skillcrush 101 who made her career change into tech in her mid-40's! Kelli started with us as our Customer Support Manager and has also taken advanced web development classes and been an organizer in the Helsinki Rails Girls chapter.

In addition to helping the Skillcrush team and our wonderful students, Kelli loves podcasts (especially ones about tech, of course!), Corgis, emojis, and, most of all, catalan-style line dancing – as a true Texan living in Finland would!