Should You Learn to Code With LinkedIn Learning? A LinkedIn Learning Review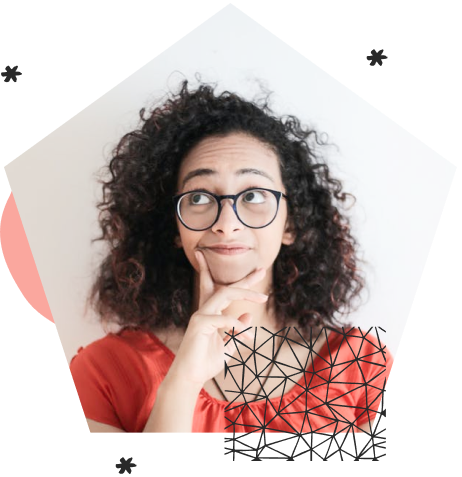 Have you been thinking about learning to code? Sure, there are countless benefits to learning tech skills. I'm talking benefits like greater job satisfaction, more flexibility, and a much happier bank account.
But thinking about learning to code and actually learning to code are two different things. And sometimes the hardest part is just getting started and finding the coding classes that will work for you. Should you simply stick to a free tutorial? Or find a coding bootcamp? Or should you commit to an online course?
In order to take the guesswork out of it for you, we've been reviewing a variety of online coding classes. We want to make sure you find the classes that best suit you, so we've been examining factors including teaching style, guidance, flexibility, and cost in an objective, just-the-facts way. And today, I'm going to walk you through all the ins and outs of LinkedIn Learning.
Read on for our LinkedIn Learning review where you'll find out how this platform (formerly Lynda.com) measures up, and whether their platform is the right path to coding for you!
Table of Contents
(Back to top)
Our Score
In the interest of keeping things simple, we'll tell you right up front that we gave LinkedIn Learning a 7/10 on average. Scroll through to read about the pros and cons of LinkedIn Learning, plus a detailed breakdown of our scores in the final section.
Here's how LinkedIn Learning stacks up against other online schools we've previously reviewed:
LinkedIn Learning: 6/10
General Assembly: 7/10
Udemy: 7/10
Codecademy: 6/10
What is LinkedIn Learning and How Does it Work?
LinkedIn Learning is LinkedIn's online education platform. Originally Lynda.com, which was founded by Lynda Weinman way back in 1995, LinkedIn acquired this highly popular learning platform in 2015. Today it features over 15,000 different online courses and video tutorials on a wide range of topics.
There are courses that focus specifically on tech skills, as well as those that focus on business and creative skills. You can find classes on everything from HTML and JavaScript, to leadership training and career development, to photography and music composition. And since the platform is subscription based, your payment gives you access to every single class.
So what are the pros and cons to LinkedIn Learning's education model, particularly when it comes to learning to code? Let's take a look.
Learning to Code With LinkedIn Learning: The Pros
LinkedIn Learning Cost is Easy on Your Wallet
The TLDR:
LinkedIn Learning is fairly affordable when it comes to learning to code.
With many online course platforms, you pay for the individual class you want while any additional classes will cost you more. But LinkedIn Learning works a bit differently. In terms of LinkedIn Learning's cost, you can choose to pay either $29.99 per month for a monthly subscription or you can make a single payment of $239.88 per year for an annual subscription (which ends up saving you $10 per month).
With both payment options, you get access to all(!) of LinkedIn Learning's courses. Every. Single. One. Plus, you get a 30-day free trial before any payment is due, so you can make sure this learning platform will work for you before you even have to spend a dime.
Though $30 per month may not be affordable for everyone (especially if you plan to keep your subscription awhile), the price is much less expensive compared to other options. When you think about the cost of going to college to get a computer science degree or even taking courses with General Assembly—which range from $1,250 for on-demand courses to $14,950 for full-time, on-campus classes—LinkedIn Learning's price point becomes much easier to swallow.
LinkedIn Learning Offers a Wide Range of Coding Courses
The TLDR:
LinkedIn Learning offers over 600 coding classes, giving you tons of options to choose from.
As of this writing, Linkedin Learning offers 604 courses on "coding," so it's a good bet that you'll find multiple courses on the topic you're looking for. That means you'll have the opportunity to pick a class or two that best suits you in terms of course content and instructor's teaching style. And since your subscription includes unlimited classes, you can easily switch to another class for no extra charge.
If you want to pick up additional skills alongside learning how to code, there's nothing to stop you from branching off into other areas. With over 60 new courses being added each week, you can dive into as many topics as time allows.
Because LinkedIn Learning is connected to your LinkedIn account, the platform will automatically recommend courses based on your profile. This is a great feature for those who want to get ahead in their current career. But for those who want to make a career transition, say from an accountant to a web developer, course recommendations on financial forecasting may not be quite what you're looking for.
Still, LinkedIn Learning's clean interface makes it easy to search for courses on your own either by subject, by the tool or software you want to learn, or by a more comprehensive Learning Path (which I'll explain below).
LinkedIn Learning Means Learning to Code is On-Demand
The TLDR:
LinkedIn Learning courses are self-paced and make it easy for you to learn on the go.
When you learn to code with LinkedIn Learning, your courses are self-paced and on-demand. So whether it's during your lunch hour or after the kids have gone to bed, you can access your course content any time convenient for you.
You can also watch courses on the go with the LinkedIn Learning mobile app. And you have the option to download course content, so you can learn to code even if the Internet isn't available.
If life gets in the way and you need to take a break from learning for a bit, it's no problem. You can always start right where you left off without having to worry about missing lessons or catching up. However, you don't want to spend too much time pushing off your coding classes, especially if you have a monthly subscription. If you do, you'll end up paying for something you're not using.
Learning to Code With LinkedIn Learning: The Cons
LinkedIn Learning Lacks Individual Guidance
The TLDR:
If you're looking for a full career change, LinkedIn Learning's Learning Paths can be helpful, but you may seek more structure and assistance.
If you're just starting to learn tech skills, especially if you have the hopes of using those tech skills for a career change, it's helpful to have as much guidance as you can get. With over 600 coding classes available on LinkedIn Learning, how do you know where to start? And once you take your first class, how do you know which to take next?
LinkedIn Learning does offer what they call Learning Paths, which are playlists of videos on a single topic. Learning Paths are meant to help you gain a broader foundation on that one subject. For instance, there's a Learning Path for becoming a front-end developer, which features 13 separate classes all related to front-end development.
However, this type of playlist can't compare to a comprehensive, intentionally designed course. Instead, this Learning Path, as well as the others offered, are rather piecemeal. With videos created by different instructors at different times, which were not originally intended to be viewed as part of the same course, you may easily be left with gaps in your knowledge.
Furthermore, LinkedIn Learning doesn't provide any type of individual career counseling services or job search support. As a LinkedIn Learning subscriber, you do get access to LinkedIn's Premium account features, including the ability to see who's viewed your LinkedIn profile and a list of jobs where you'd be a top applicant according to your profile.
But there's no one there to actually advise you. When it comes to making sure you're taking classes on the right topics, knowing when you'll be job-ready, and preparing for the application and interview process, you're entirely on your own.
You do receive a badge you can add to your profile for completing a course. Though this badge is a nice addition, it's unclear whether hiring managers really take those badges into account when making hiring decisions.
LinkedIn Learning Lacks Class Support
The TLDR:
LinkedIn Learning's community support is growing, but some teachers aren't as involved as others.
When you're taking a course on a new topic, you're bound to have questions. And ideally, you'd be able to ask your instructor directly (otherwise, you might as well be learning on your own). With LinkedIn Learning, you may end up feeling isolated or stuck because the platform doesn't provide reliable instructor support for their courses.
LinkedIn Learning did recently launch a Q&A platform connected to each class. Students can ask questions and both teachers and students can respond. Fortunately, most questions do get answered, but more often than not the questions are answered by other students rather than the experts.
So while a Q&A feature is a step in the right direction toward building a true learning community, LinkedIn Learning still lacks the support that other online or in-person courses offer, allowing students to ask instructors questions directly or easily start discussions in a chat or forum room.
LinkedIn Learning Courses are Inconsistent
The TLDR:
While many courses on LinkedIn Learning are high quality, others miss the mark and leave you with an inconsistent learning experience.
According to the LinkedIn Learning website, their classes are taught by "real-world professionals." Though anyone can apply to be an instructor, not everyone is approved. Because of this approval process, many of the courses are high quality, but there are still a fair amount that leave you feeling like there's more to be desired.
Inconsistencies include courses that are somewhat superficial or incomplete, instructors who aren't engaging or don't respond to questions, and even courses that are out of date or no longer relevant.
The tech world is always changing. Just blink and there's another new iPhone released! That means courses that are just a few years old (like this one in a Python Learning Path from 2015) may be teaching you information that's just plain wrong today. So if you plan to learn to code with LinkedIn Learning, be sure to take note of when your courses were released.
Learning to Code With LinkedIn Learning: The Takeaway
Final Score: 6/10
Ease of use: 9/10
Affordability: 8/10
Course Quality: 6/10
Instructor Support: 5/10
Community: 7/10
Career Counseling/Job Placement: 0/10
Refund Policy: 9/10
Our Verdict:
Is LinkedIn Learning worth it?
With a wide variety of courses at your disposal and the flexibility to learn anytime or anywhere, LinkedIn Learning is a good option if you're looking to start learning to code. But if you want big picture support and a well-designed, step-by-step path to learning the tech skills you'll need for a full career change, you may need to look elsewhere.
If you are serious about learning to code and landing a job in tech and are looking for an alternative, feel free to check out our Break Into Tech course package. This package is designed to help you transition from beginner to job-ready, even if you've never coded a day in your life! It comes with:
15 project-based skill-building classes
Dozens of real-world milestone projects
Dedicated instructors
1-on-1 career counseling
Job search assistance
Resume and portfolio review
Interview prep
And more!
Hope to have you in class!
Lori is a stop motion video creator who made the switch to the digital world several years ago and loves helping others do the same. Lori is a former sign language interpreter with a passion for storytelling. She spends her spare time dreaming up her next travel adventure, and singing any chance she gets (good thing her neighbors don't seem to mind!).