Re-Invent

Your Career With Our Online Courses
You Deserve To…
Love Your Job
Make A Great Salary
Have More Flexibility
*

All Of Our Courses Are

*

ONLINE & FLEXIBLE—
SO YOU CAN DO THEM ANYTIME

Our courses are all online and self-paced, meaning you can take them wherever and whenever it's convenient for you. So whether you're in your breakroom at work during lunch or it's 9PM and you've just put your kids to bed, these courses were designed to seamlessly fit into your life.

PROJECT-BASED—
SO YOU CAN BUILD A BADASS PORTFOLIO

Our expertly-designed courses are also project-based, meaning you won't just learn theory. You'll put the skills you're learning into action right away by completing actual projects that you can add to your portfolio and show off to hiring managers.

MENTOR-LED—
SO YOU'LL ALWAYS HAVE SOMEONE TO TURN TO

All of our courses are led by an instructor. With weekly office hours, email assistance, and the opportunity to receive feedback on completed work, you'll always have the support you need, when you need it.
SATISFACTION GUARANTEED—AND RISK FREE!
Our courses all come with a 100% risk-free satisfaction guarantee. If you enroll in a course and change your mind within 14 days (for any reason!), we'll give you a full refund. To put it simply, we believe in our courses. But we realize that this is an investment on your end, so we want to make sure it's an investment you feel completely confident making.
Women & Non-Binary
BIPOC
LATE CAREER CHANGERS
LGBTQ
People With Disabilities
At Skillcrush,
Tech Is For

Everyone
*And we mean everyone. Read our long term plan for anti-racism here.
I know how it feels to be unemployed with no clear path forward
ADDA BIRNIR | CEO OF SKILLCRUSH
Back in 2009, during the last economic recession, I was totally lost. I had been laid off with zero savings, and I remember feeling like getting a new job, in that economic climate, was an impossible task.
So how did I get from where I was in 2009 to where I am today—doing a job that I love, a job that gives me flexibility, allows me to pay my bills, and plan for the future? I learned technical skills.
It wasn't easy, and I didn't do it overnight, but that decision—to gain clear, marketable, technical skills—changed everything. And I know it can change everything for you too!
XO,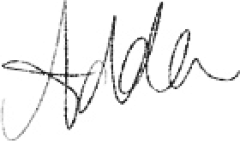 Totally New to Coding? So

Were They!
Amanda Worthington | UX, Product Designer, PGi

Now that I have tech skills, I have more than just a job. I have an entire career. And that's thanks to the skills I learned at Skillcrush.
Melissa Gerbereux | Senior Creative Developer, MiQ

Skillcrush completely changed my life. Only 10 months after starting my first lesson, I was able to land a flexible job at a media agency and am continuously growing my freelance web design/dev business. Can't say enough amazing things about the entire Skillcrush team and learning process! Keep being awesome and empowering women to break into tech!
Erika Tepler | Head of Marketing, Panion

I have more to be excited about in my career path than ever before. There's so much more to do in this space and having a few hard skills makes it…it's not even a path it's just wide open. I feel like there's just this wide-open space for people with these skills to succeed in…It's easy to say I want change. But actually making that change is really hard. And Skillcrush gave me the confidence to move along in that process.
Tasha Hussey | Chief Executive Turtle, Lavender Turtle Creative

If I hadn't taken Skillcrush classes, I would never have come this far because I would have continued to let fear and imposter syndrome hold me back. Finding a community who was going through the transition process with you, and who could speak to it in a real way, was crucial. I couldn't have done it without them.
Click HERE to read even more reviews!