Skillcrush Career Blueprint
JAVASCRIPT DEVELOPER
Supercharge your career by learning the web's hottest programming language — JavaScript.
Enrollment is closed. Sign up to be the first to know when it opens!
JavaScript is the present and FUTURE of the web.
There's arguably no technology in web development that is hotter than the JavaScript programming language. With the growth of mobile and the increasing demand for interactive, rich media websites, JavaScript—and the growing crop of JavaScript frameworks—is quite simply the present and FUTURE of the web.
If you're looking for a high-paying, creatively fulfilling, cutting-edge job in tech, learning JavaScript and the popular JavaScript library React, is the smartest move you can make.
First Class

Skillcrush 101

HTML & CSS

HTML and CSS are the building blocks of the web and the cornerstones of front end development. In this class, you will learn how to structure, code, and launch your very own website from scratch. You will also learn how to take advantage of the modern web development tools that come baked into all major web browsers to make writing code and building beautiful websites easier than you ever imagined!

You'll Learn:

HTML
CSS
Domains & Hosting

Second Class

Skillcrush 105

Git, GitHub, and The Command Line

Professional developers may not agree on much, but they do ALL agree about one thing: version control. In this course you will learn how to use the world's most popular version control system, Git, to track all your coding projects. Learn how to use Git via your computer's command line and back everything up online using the service Github. You'll also get practice installing Git, creating code repositories, and sharing your code with other developers.

Third Class

Skillcrush 102

JavaScript & jQuery

The web is an interactive medium! Learn how to design engaging user experiences and then translate those dreams into motion using JavaScript and jQuery, a framework that makes writing JavaScript a snap.

Fourth Class

Skillcrush 202

React JavaScript

In this introduction to the JavaScript React library, you'll take your foundational JavaScript skills to the next level and learn to use JavaScript with React to create elegant, highly interactive websites. You'll learn how React makes it possible to dynamically build user interfaces using data—with HTML, CSS, and JavaScript—so that your web application can respond to user interaction in real time.

When you finish this class, you'll leave with four portfolio-ready projects that highlight your ability to harness React's power to build intuitive, lightning-quick websites that users love.

You'll Learn:

Modern JavaScript (ES6)
Dynamic and Reusable User Interfaces
Managing Data Flow
Application States
Components
JSX
Your JavaScript Developer Portfolio
By the end of this Blueprint, you'll have learned everything you need to code up your very own website, for which you'll use the following skills:
HTML & CSS

HTML & CSS

The first two languages every future developer should learn, HTML and CSS are known as the "building blocks" of the web

JavaScript

JavaScript

A programming language that makes websites dynamic, interactive, and really fun to use

jQuery

jQuery

The OG JavaScript library that makes adding snazzy animations & other fun features to your website a breeze!

Version Control

Version Control

A tool used to keep track of changes to code and to allow the user to restore earlier versions in case of bugs

Command Line

Command Line

A text-only way of browsing and interacting with your computer

React JavaScript

React JavaScript

A JavaScript library used to create elegant, highly interactive websites.
After completing the program, you will earn:
The Skillcrush JavaScript Developer Blueprint
Official Certificate of Completion
The perfect addition to your new JavaScript portfolio, your resume, AND your LinkedIn profile!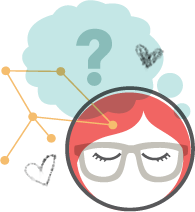 How Do I Know If This Blueprint Is for Me?
This Blueprint Is for You If:
You want to build confidence and make money with tech skills, but don't know how to begin.

You've dabbled in HTML and CSS but need to learn the fundamentals.

You like learning to be fun and collaborative.

You CANNOT WAIT to learn how to make your own website.
This Blueprint Is Not for You If:
You've already designed and coded your own websites from scratch.

You want to learn advanced topics such as back end programming or mobile app development right now.

You want to learn how to use Adobe design tools in depth or practice designing for the web right now (check out the Visual Designer Blueprint instead!).

You believe learning has to be serious in order to be effective and life-changing.
Your instructors are ALWAYS here to help.
Ann Cascarano

Git, WordPress and JS Instructor

Ann teaches Git, WordPress and JavaScript here at Skillcrush and at other mentoring events in and around her Montreal stomping grounds. A mom of four, she happily nurtures her little ones' interest in technology and delights in their discoveries. Ann's idea of a fun weekend project is to test out a different deployment method or dip her toes in a new programming language.

Jesse DeOms

JavaScript Subject Matter Expert

Jesse is a front end developer and educator. He leveraged online learning communities like Skillcrush to transition from high school teacher to full-time developer. After a few years building cutting-edge user Interfaces for various fortune 500 companies, Jesse enjoys splitting his time between coding and teaching other developers to build awesome websites with React JS and JavaScript!

CHELSEA JENNINGS

DIRECTOR OF CURRICULUM

Chelsea oversees curriculum development at Skillcrush. She's developed and taught numerous courses in coding, design, freelancing, writing, editing, publishing, communication, and other professional skills.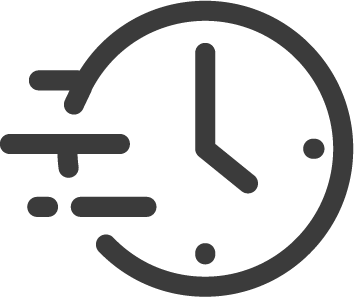 Have a question? Our team of expert instructors is here for you around the clock:
GET HELPFUL FEEDBACK ON YOUR WORK

VIDEO CHAT IN GROUP Q&A SESSIONS

SLACK COMMUNITY

SHOOT US A QUICK EMAIL
With 1-on-1 support from your instructors & Skillcrush community, you'll accomplish more than you ever thought possible.
Frequently Asked Questions
Do I need to have previous tech experience to succeed in this Course?

Not at all! This course is perfect for beginners with zero coding experience. You just need to have a basic understanding of computers and be able to upload and download files.

Should I have a Mac or a PC to take this course?

The only thing you need is a computer with access to the web. You should be able to stream YouTube or Vimeo videos and download/upload materials like photos and documents. We recommend a Mac for your future career in tech as Macs tend to be the industry standard, BUT a Windows PC will work fine too.

How long will I have access to my Course?

Once you've completed payment for the course, you'll have access to it for LIFE.
Skillcrush Reviews
You don't have to go back to school. You don't need to be under 30, 40, or even 60. You don't have to leave your job or take time off. You don't even have to know a single thing about code—if you can download a file, you're tech-savvy enough.
Within a month of finishing my Front End Developer Course, I landed my first client. I made back the money that it cost to take the course AND paid my car note with that first job!

Emily Martens

Web Developer

My dream has literally come true and is really working. Now that I have tech skills, I work from home, earn a decent wage, spend time with my children, code (which I love), and continue to learn.

ANTONIA CRONIN

WEB DEVELOPER

I dove into my Front End Developer Course in March and April while I was living in Europe, and then I returned home and started freelancing. Honestly, I didn't even finish the course until November.... I was so busy taking on work that didn't need it!

Nathalia Bailey

Freelance Developer
Choose the plan that's right for you
Sign up for your personalized learning program right now! If you're not completely satisfied within the first 30 days of your program, we'll give you a full refund.
Includes Lifetime Access!
3 MONTHLY PAYMENTS
$199
Low monthly payment
Enrollment is closed. Sign up to be the first to know when it opens!
More Questions? We're Here For You.
CHAT WITH US!

Want to talk in real time with a career counselor? Look for the chat box at the bottom right corner of this page.