Download the 9 Email Templates for Working with Clients
We wrote them, all you have to do is to send them.
If you already landed a freelance client, the hard part's behind you. You learned web design or web development – or maybe even WordPress development or Ruby on Rails – and impressed your potential clients enough to get hired.
Way to go! You've got reason to be proud, but now it's time to get to work. Even though you have mad tech skills, you might be surprised by some situations that most freelancers face. It's not just about getting the client and building the site. It's also about negotiating deadlines, communicating on the daily, saying "no," and other potentially sticky topics.
But don't worry. It's nothing a diplomatic email can't handle. There are a lot of ways to say "I'm not going to meet the deadline," and the more you tactful you can be, the smoother your client relationships will go. And luckily, a lot of what you encounter on a daily basis will feel like it's on repeat. You don't need to pull your hair out every time your project starts to get out of scope, you just need one prudent email to send out every time the situation rolls around. That's where this guide comes in.
Instead of spending hours each week panicking about tricky client situations, or wondering if you're cut out for freelancing, use these 9 email templates to handle your freelance dilemmas almost as fast as you can say "I got this."
With this guide, you'll know exactly what to say to every time you need to:
follow up after you've made an offer
turn down work you can't do
ask for feedback
get repeat customers
make sure you're paid!
and much more…
For example, here's the template you can use for awkward re-scheduling situations:
Hi [CLIENT'S NAME]. I want to let you know that I've come down with a bad case of the flu. But, thankfully, I'm already on the road to recovery.
If it's alright with you, the new menus will be ready on Friday instead of Thursday. Then the project should be back on schedule again.
I appreciate your understanding and hope you'll be in touch if you have any questions at all.
[YOUR NAME]
All you have to do is a copy, paste and update the details of the emails in the guide. And then you can get back to earning money with all that fabulous freelancing of yours!

Download the 9 Email Templates for Working with Clients
We wrote them, all you have to do is to send them.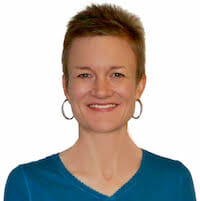 Kelli Smith
Kelli is our Operations Manager here at Skillcrush. Plus, she's an early alum of Skillcrush 101 who made her career change into tech in her mid-40's! Kelli started with us as our Customer Support Manager and has also taken advanced web development classes and been an organizer in the Helsinki Rails Girls chapter.

In addition to helping the Skillcrush team and our wonderful students, Kelli loves podcasts (especially ones about tech, of course!), Corgis, emojis, and, most of all, catalan-style line dancing – as a true Texan living in Finland would!