When you need a job or need to get out of the one you have like, yesterday, you feel like you can never get enough help or advice. You surf through page after page of job descriptions not knowing what you're looking for or how to get it even if you did know.
Stop that scrolling and start finding direction for your career! Whether you're right out of college going for your first "real job" or making the shift from employee to freelancer, these career sites have fresh insights, free resources, and fantastic advice to help you on your way to the career of your dreams.
The Muse wants you to love your job and be great at it! "Your ultimate career destination" features job listings, company profiles with virtual office tours, and a wealth of career advice and resources at the The Daily Muse. No matter what level you're at or industry you're in, The Muse has what you need to find the career you're dreaming of.
DailyWorth is "the leading financial media company for women". But, instead of traditional money market analysis, DailyWorth pays attention to how women plan, earn, spend, and live. DailyWorth's site and daily email newsletter offer advice for women of all ages and in all career stages and emphasizes the freedom and power that your money can give you.
Levo League helps "professional women to ascend together" (with "levo" the Latin origin of "elevate"), and Levo League's tools for finding your own road to success include job opportunities and an article-rich advice column. Plus, they can connect you with mentors, organize video chats with inspiring leaders, and have 30 local Levo chapters, including the "digital" chapter for those without Levo nearby.
Career Contessa does things differently by focusing on personal profiles of successful women and their jobs in industries ranging from advertising to technology. Career Contessa "aim[s] to provide the tools essential to women's career development", and their blog offers practical tips like how to find a job using Twitter, acing your phone interview, and how to survive unemployment.
Little PINK Book is "your mentor, career coach, financial advisor, entrepreneurship expert and office style maven — all rolled into one". You can subscribe to their PINK Notes or read some of them online to get advice on how to run your small business better and follow your ambitions.
The Everygirl hopes to inspire you to "achieve your dreams, whatever they may be." Their "Heard on the Everygirl" section shares motivational quotes from the career women featured on the site,  and their Life & Work Skills posts cover practical and useful advice to make your career and your life better.
One Woman Shop is specifically meant for solopreneurs and freelancers. They think "going it alone shouldn't feel lonely". So, if you're on your own in the business world, this could be your community. You can enjoy their free resources, tools, and  articles or become a member (for the price you think it's worth!) for extra benefits like e-courses, directory listings, site ads, and private Hangouts with business experts.
CareerBliss will help you "Choose Happy" for your work. Their job board has millions of listings, salary comparisons, and company reviews written by actual employees. And, instead of typical career info, CareerBliss gathers data on job satisfaction, salary, and general worker happiness to give companies "Bliss-Scores" that you can check before accepting your next job offer.
The Prepary is looking to prepare you for your job search. This site strives to be "reliable, relatable and straight-forward" with topics like resumes and cover letters, networking, interview prep, and offer negotiation. You can even get personal career coaching or take part in workshops and webinars with The Prepary. Or browse their blog for useful articles, and join their mailing list for a handy job interview checklist.
She Takes on the World was chosen as a top site for entrepreneurial women and is run by Natalie MacNeil, author of a best-selling business book for women. If you're more freelancer than full-time, this site hopes to be "a soul-stirring sanctuary" for entrepreneurs like you and even deals with topics like hugs vs. handshakes in business, do-not-do lists, and what it's really like to be location independent.
Brazen Life believes "that everyone deserves a job they love". Their site has a bank of guidance on all phases: from college to the job search  (including lots of posts on using social media in your job hunt) to MBA's to on the job advice and career growth help. They even advise recruiters so you can get a sneak peek on what your employer might be looking for in you.
Found your dream job and tips for getting it but still missing some key knowledge and experience? Check out our Skillcrush Career Blueprints to learn the most in-demand tech skills for a career you love!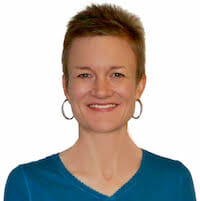 Kelli Smith
Kelli is our Operations Manager here at Skillcrush. Plus, she's an early alum of Skillcrush 101 who made her career change into tech in her mid-40's! Kelli started with us as our Customer Support Manager and has also taken advanced web development classes and been an organizer in the Helsinki Rails Girls chapter.

In addition to helping the Skillcrush team and our wonderful students, Kelli loves podcasts (especially ones about tech, of course!), Corgis, emojis, and, most of all, catalan-style line dancing – as a true Texan living in Finland would!